Settings
In the top right-hand corner of your screen, you will find the "Settings" drop down menu.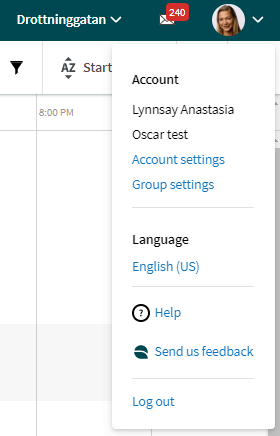 It consists of four sections:
Account
Language
Help & feedback
Log out
Account
The first row in this section reads the logged-in user. The second line is the account you're currently logged in to. None of the rows in this section are clickable.
Language
Neo currently supports the following languages:
Chinese Simplified
Danish
Dutch
English
Finnish
French
German
Norwegian
Spanish
Swedish
Portuguese
Russian
To select the language of your choice, click the language displayed in the "Settings" drop-down menu and select the language of your choice in the pane that appears: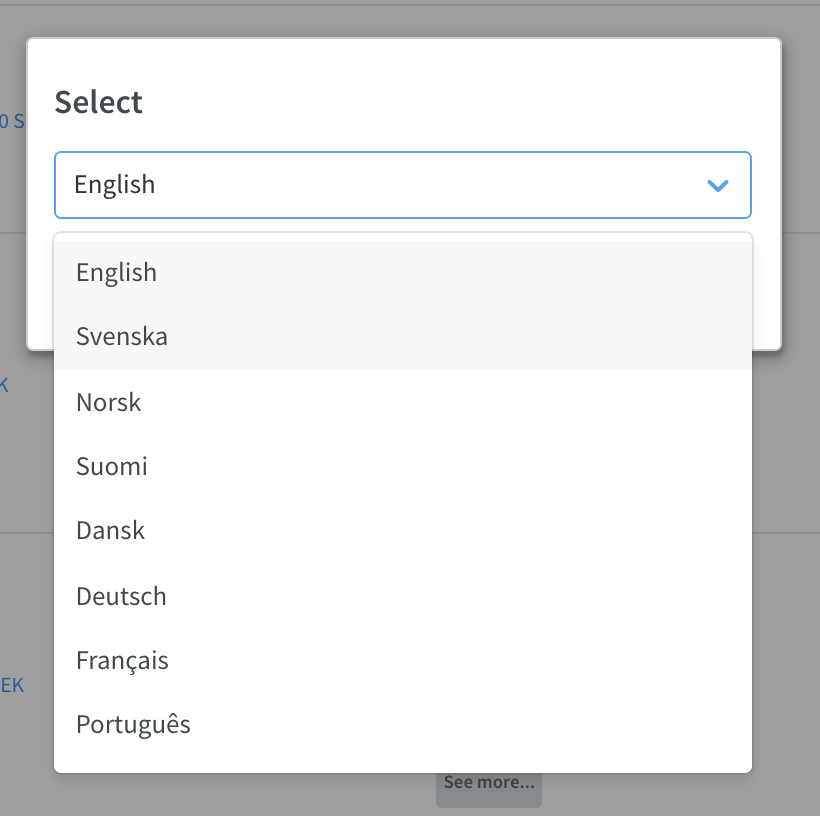 Help & feedback
Help: Clicking "Help" will have our Support center open in a new tab. That space allows you to track any support errands you may have registered, to view your profile and to access this user manual.
Send us feedback: Clicking this will allow you to share any feedback with us that you have about Neo. This gives us valuable insight into our your needs, so we kindly ask you to take two extra seconds to provide this information. Thanks!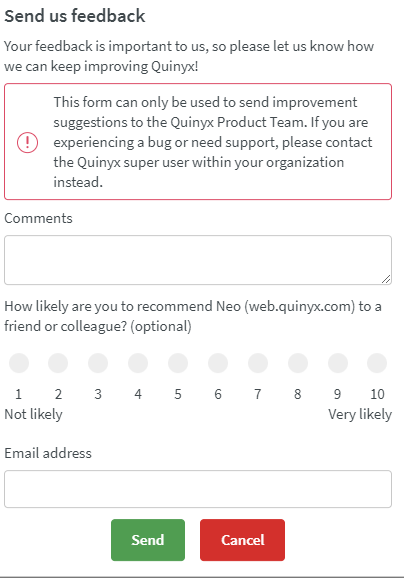 Log out
Click here to log out from Neo.
---
---