Statistics in Base schedule
Statistics
If used and selected under the Display option, you can track scheduling variables and optimal staffing at the bottom of the screen just like you can in Schedule.
Sum
The sum of each selected variable for the selected period.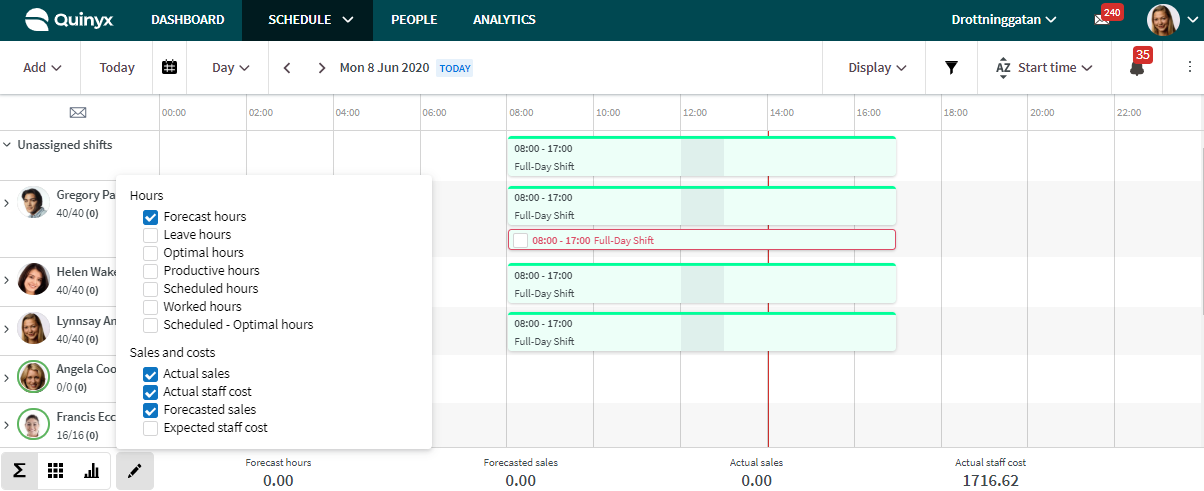 Table
Variables are divided by day, or, in the daily view, per hour.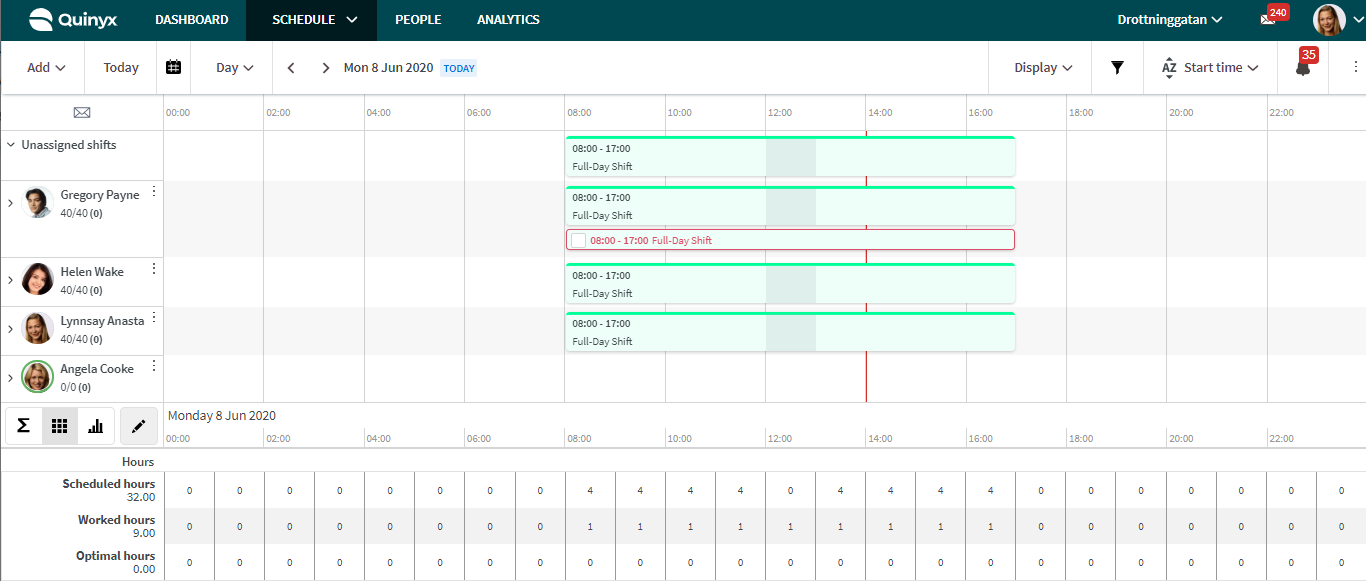 Chart
Compare Base schedule hours plus scheduled hours with Quinyx optimal staffing.

Pen
Use the pen to change the date. Displays data from the current day/week by default.
Note that if you select a date in this date picker, the statistics displayed will stay on that specific date if you switch base schedule day/week.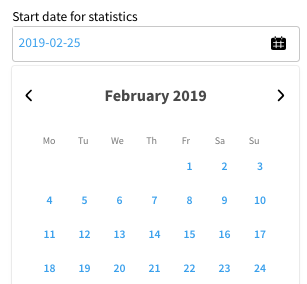 Variables
As long as you haven't picked a specific date in the date picker under the "Pen" icon, switching base schedule day/week will switch data for the below variables to the next or previous day or week.
Hours in Base schedule
The number of hours in the Base schedule per half hour or per day depending on whether you're viewing in daily or weekly mode.
Scheduled hours
Scheduled hours in the actual schedule.
Worked hours
Punched hours in the actual schedule.
Optimal hours
Calculated in the Budget & Forecast module in Classic.
Only schedule items taking place on the current group are included in the statistics - for instance, shifts taking place on other units are not included.
---
---