Agreement Templates - Leave Types
This article relates to Classic. To read about Agreements in Neo, click here: Agreements.
All the leave reasons created under Settings and Tables are listed under the Leave tab in the agreement templates.
The check boxes for a certain leave reason can be unchecked if the leave reason is not going to be relevant for the agreement template or if only the manager will be able to register a particular leave reason.
In the latter example, the employee box is unchecked. This allows you to ensure that the right leave reasons are active for the right agreement templates.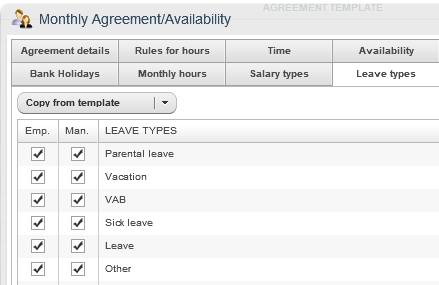 ---
---