Settings - Forms
This article relates to Classic.
Forms
Forms can be used to set up templates for easier, faster communication with staff via QMail or SMS.

Select forms under the Settings menu. Click the Add button.
Select SMS or QMail/Email.
Give the template a heading and write a message.
Click the Save button.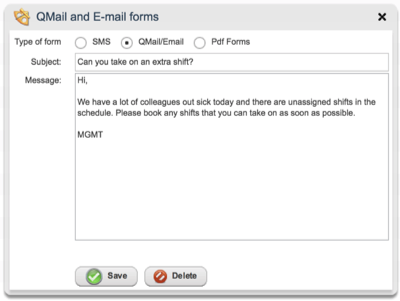 Your form can now be selected so that you can use it when you decide to send a new message under the Communicate tab.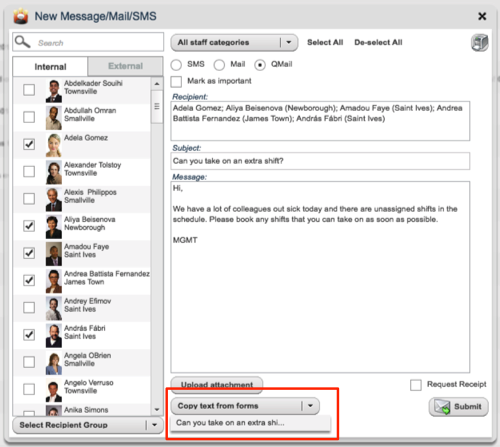 PDF is used to generate employment contracts from the employee card using a standard PDF template. The contract can then be printed or used as a basis for e-signing.
Under the Settings tab and the Forms menu, click the Add button.
Select the radio button PDF forms. Give the file a name in Quinyx and click Upload PDF file. Click Save.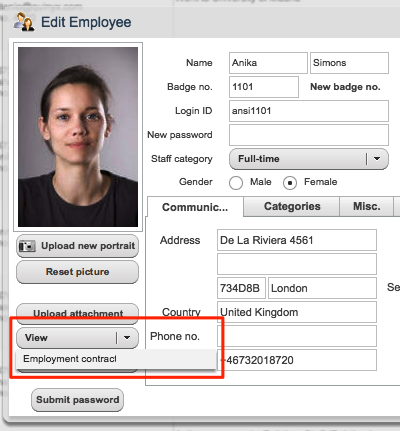 ---
---