I Am Unable to Set a Certain Leave Type on an Employee
This article relates to Classic.
If you are unable to set a certain leave type on an employee, it is most likely because the leave type is not active on the employee's agreement template. To resolve this, follow the steps below!
Go to Time --> Agreement templates and locate the correct agreement template.
Once the agreement template is open, select the tab "Leave types".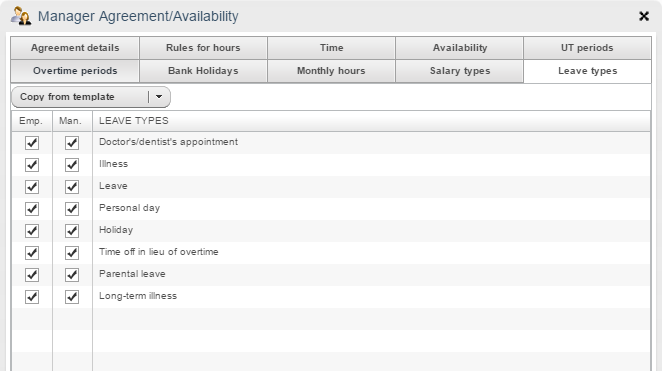 You will find three columns Emp. Man. and Leave types.
Use the column Emp. if the employee should be allowed to apply for this leave type
Use the column Man. if a manager should be able to assign this leave type to an employee
The last column, "Leave types" is a non-editable field which contains the name of the leave type.
---
---