New to Quinyx WFM? Start here!
Quinyx is an AI-powered workforce management software that makes the complex tasks of employee scheduling, time reporting, communicating, budgeting, and forecasting simple.
Welcome to HelpDocs, our Quinyx knowledge base! Here you can find all kinds of information about our web app and mobile app. Stay up-to-date about the latest web app and mobile app releases by taking a look at our release notes. You can even sign up to receive bi-weekly release notes emails here.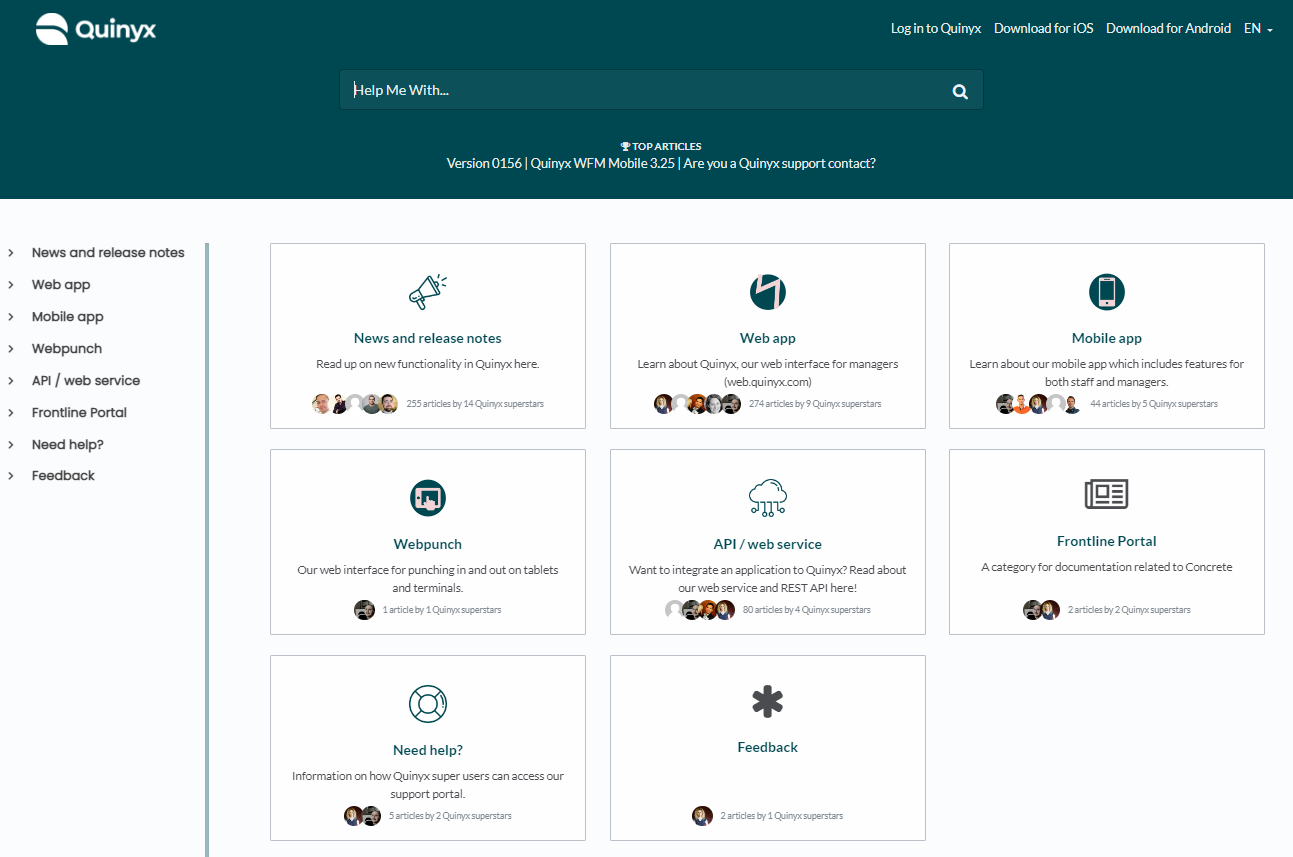 Click
here
to read more about how to maximize your HelpDocs experience.
For superusers and managers
Check out our video tutorials for information about topics like roles and access rights, base schedules, daily schedule management, punches and attesting, transfer to payroll, and much more! You can watch recorded training videos here.
For staff
We encourage all employees to use our feature-filled mobile app. However, if you don't have a smartphone or prefer not to use our mobile app, we offer a lightweight alternative. Just log in to https://web.quinyx.com, and you'll be taken to the staff portal.
If you're a manager, you'll automatically reach the manager portal when you log in. Don't worry, you can easily switch to the staff portal by clicking Switch to staff portal in the top-right profile menu.
Read more about the Quinyx staff portal
here
.
Give us feedback!
We strive to constantly improve Quinyx, and the foremost driving factor in its development is feedback from our users. The most common improvement suggestions have the highest priority, so making your voice heard is important. Just click Send us feedback in the profile menu. When you send us feedback, it goes straight to our awesome Product team. Sometimes they might get back to you with follow-up questions.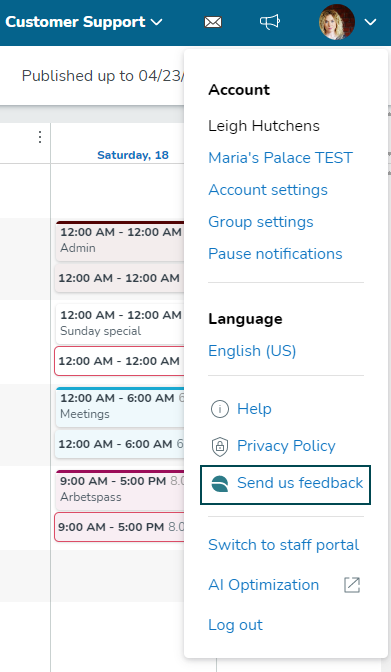 If you're experiencing a bug or need support, please refer to your company's superuser. This form can only be used to send improvement suggestions to the Quinyx Product Team. We are really thankful for your feedback, it will help us build a better product. We may get back to you if we need clarifications to fully understand your suggestion.
You can also rate us in the Quinyx app. From time to time, you'll receive a pop-up that we'd like you to rate Quinyx.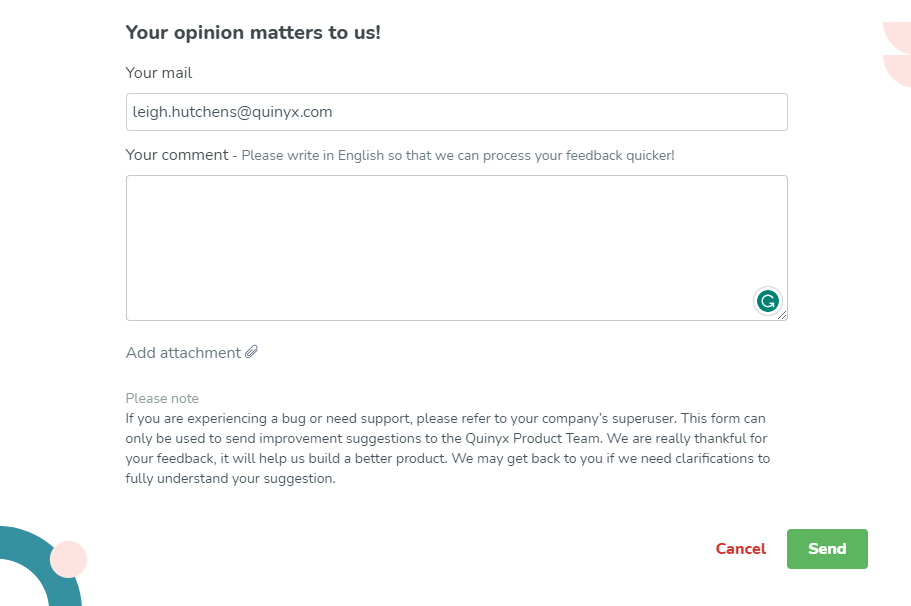 ---
---