Logic for Manager Notifications
This article relates to Classic
Which manager receives notifications for leave requests depends on the setting "Select manager on LA" under Unit settings → Functionality.
If "Select manager on LA" is checked
For leave applications, the manager chosen in the "Manager" dropdown in the leave application will be notified. If no specific manager is set, it will follow the hierarchy defined below.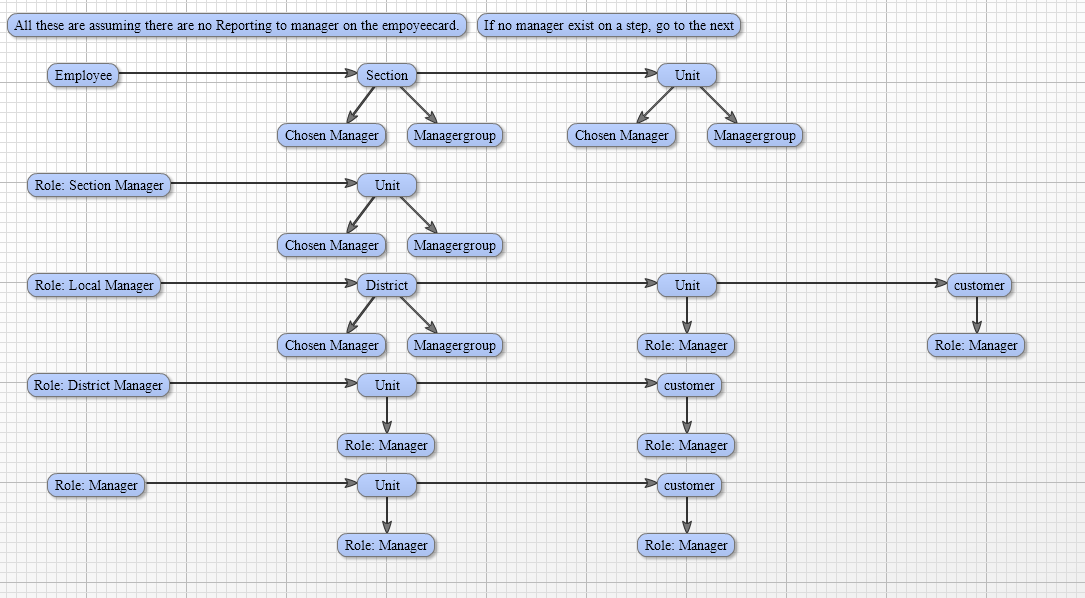 If "Select manager on LA" is unchecked
For all other notifications, and for leave applications with this setting unchecked, the notification will be sent in the following order:
First, the manager selected in the "Reports to" dropdown inside the employee card. If no manager is selected in the employee card the next available/defined manager(s) according to the hierarchy below will get the notification. By "manager(s)" below we mean both the manager and the managers in the manager group defined on the unit. By "Manager", we mean only the role "Manager".
Staff
- The manager(s) selected on their section
- The manager(s) selected on their unit
Section managers
- The manager(s) selected on their unit
Local managers
- The manager(s) selected on their district
- All Managers belonging to their unit
- All Managers belonging to the organisation
District managers
- All Managers belonging to their unit
- All Managers belonging to the organisation
Managers
- All Managers belonging to their unit
- All Managers belonging to the organisation
---
---