Why Am I Unable to Delete My Shift Type?
This article relates to Classic.
As long as a shift type is in use anywhere in our Quinyx setup, you will not be able to delete the shift type.
Instead of deleting the shift type, you can instead deactivate the shift type by un-ticking the "Active" checkbox and save. This will hide the shift type, and you will not able to create new shifts using this shift type.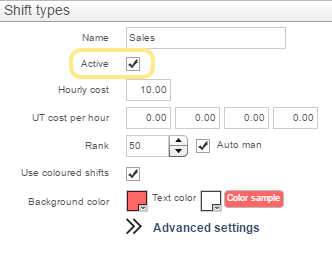 If you wish to view your inactive shift types, you can easily do this by ticking the "Show inactive shift types"
---
---