Document
This article relates to Classic.
Under the Document tab you can share documents and files with your employees. In the field on the left you can create folders where uploaded files are stored. In the creation of these folders you can choose whether they will be viewed by a Employee group, selected users or if it will be a personal folder or a folder that is open to all.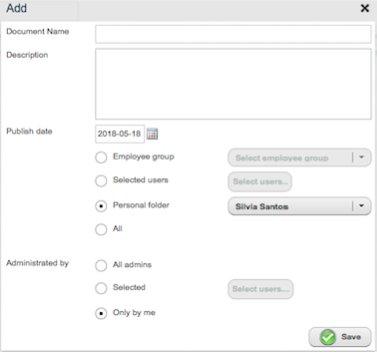 After the desired folders have been created, files can be uploaded in the right field by clicking on the right Add button.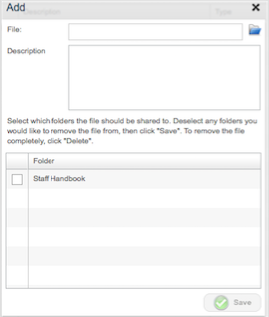 ---
---