Agreement Templates - Work Times/month
This article relates to Classic.
The Monthly hours tab is used if you have different nominal times per month depending on season, for example.
You can set an exact number of hours per calendar month. This function replaces the Full-time work hours function under the Agreement tab in the agreement template.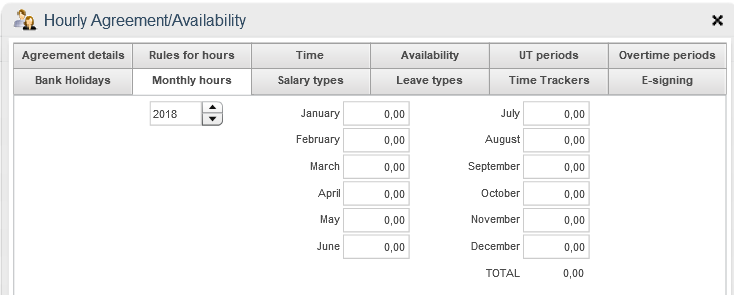 Note : Schedule period needs to be set to one month

---
---