Employee Cards - Misc.
This article relates to Classic.
The Misc. tab has space to enter other information, date of birth, social security number and next of kin details. The last details mentioned are useful if something happened to the employee and you needed to find out who to contact.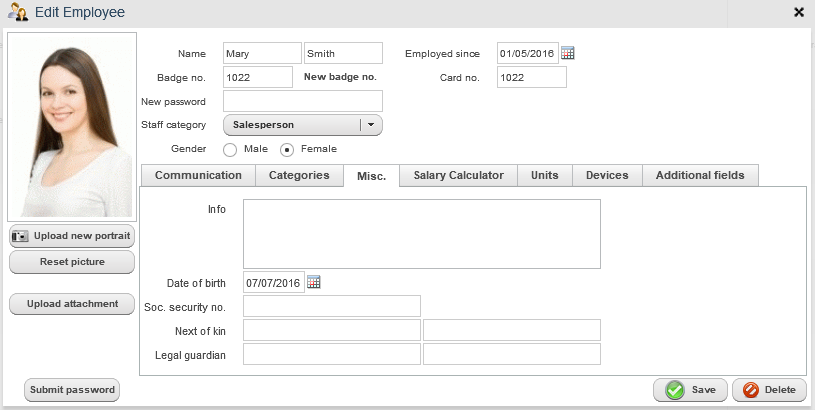 ---
---