New recommendations for "egenmelding" setup
With the continued spread of COVID-19, the Norwegian authorities have announced new guidelines regarding self-certified leave, or "egenmelding".
The new guidelines state that from week 12, companies may allow egenmelding to be taken out for the full employer period (arbeidsgiverperiod) - the first 16 days of a sick leave.
We currently have no information regarding how long this change will be in effect. We will update this article with the latest information as it become available to us.

You may want to consider creating a new leave reason for the special rules during the COVID-19 pandemic instead of editing the already existing leave reason.
To set this up in Quinyx
If you use Egenmelding today, you can easily change the parameter in Quinyx by logging into the Admin portal in Classic, then go to Tables → Leave reasons.
The standard Egenmelding often look like, or very similar to, this: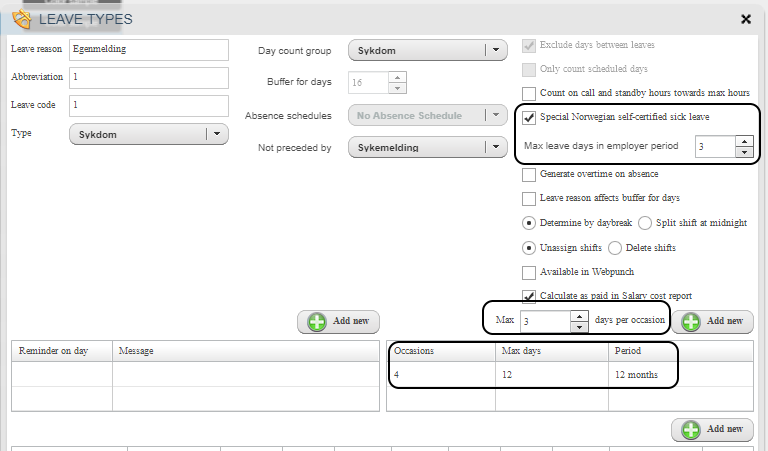 In order to allow for 16 continuous days of egenmelding using the example above, simply:
Change the "Max leave days in employer period" to 16
Change Max days per occasion from 3 to 16
Change Max days from 12 to 16
When saved, you will be able to add up to 16 days of egenmelding!
---
---