Statistics
Under the Reports menu and the Statistics tab you have access to statistics such as number of visitors, number of sent SMS, cost of SMS, sales forecast, etc. You can choose to see the statistics for any year, month, week or day.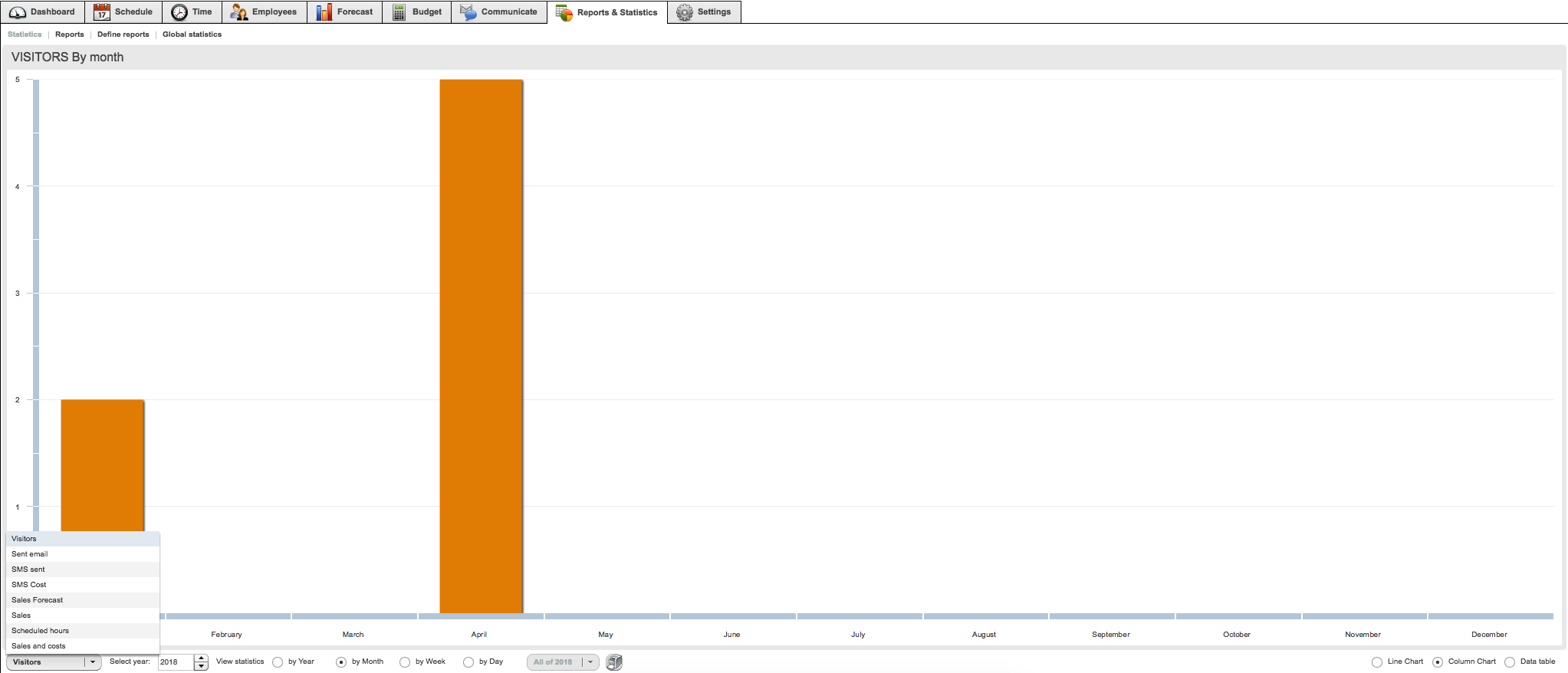 To see statistics you choose among the alternatives from the dropdown list in the left-hand corner:
Visitor
Sent e-mail
Sent SMS
Cost of SMS
Sales forecast
Sales
Planned hours
Sales & Costs
Enter year in the next field. With the four buttons in the middle you select to see "by year", "by month", "by week" or "by day". If you select "by day" statistics for the whole year or optional month are shown by using the dropdown menu on the right. You can select to see statistics in diagram of table form. If you wish to print out shown statistics, you can click on the print icon.
---
---