Detailed Schedule
This article relates to Classic.
A great way to follow up on worked hours for an individual staff members is by clicking on their name in the Schedule Staff view.That will bring you to the Detailed Schedule.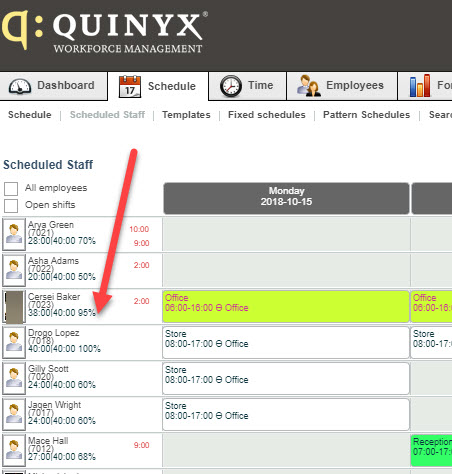 In the Detailed Schedule you can easily follow up Nominal (contracted) hours, Scheduled hours, Absence hours, and Worked hours and compare any deviations. You can select a date range or choose a specific schedule period from the drop down menu. Select "With simulated shifts" in order to include simulated shifts from fixed schedules that have not yet been roll out/created.

On the right hand side you can export the data to excel or close the view and return to Scheduled Staff by selecting x.

---
---