How Can I Copy Bank Holidays in Quinyx?
This article relates to Classic.
You can easily copy last years bank holidays to this year.
Go to Time > UT/Overtime/Bank holidays.
Click on the tab Bank holidays.
Click on Copy Bank holidays.
Choose from which year you want to copy the days.
Select the days you want to copy or choose select all.
Adjust the dates for the holidays that don't occur on the same date every year.
Click Copy.
All the rules and UT and overtime settings and so on will be copied. If you use different settings for Bank holidays on Agreement templates, you need to copy there as well.
Reduction Bank holiday is set to 100% by default and should be adjusted if necessary.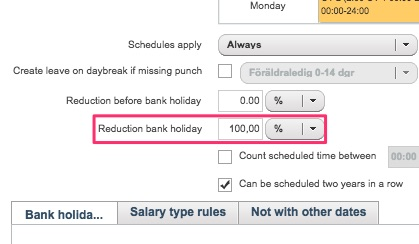 Showing of a Bank holiday in the Time or Schedule views - decides by Time > OB Time / Bank holidays.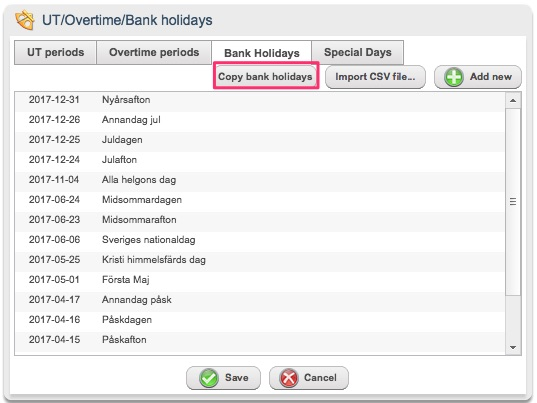 ---
---