Agreement Templates - E-signature
This article relates to Classic.
E-signing is an add-on service. Employment agreements can be created, signed and distributed digitally via Quinyx. It is possible in the agreement template to define settings relating to the distribution flow.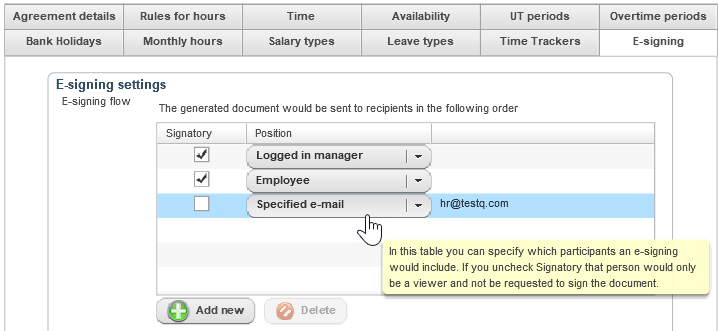 When all the agreement templates are in place, it is time to link the various employees to the relevant template to ensure that the right employee is covered by the right terms.
---
---