Settings
This article relates to Classic.
You decide which variables and data you want to be visible in the Scheduled Staff and Daily views, in order for it to be helpful to ensure optimal staffing. These settings are made by someone with the appropriate authority on the unit card under Settings.
Select which variable you want to see in each summary row in the drop-down menu under 'Daily view summary for row x' and click Save.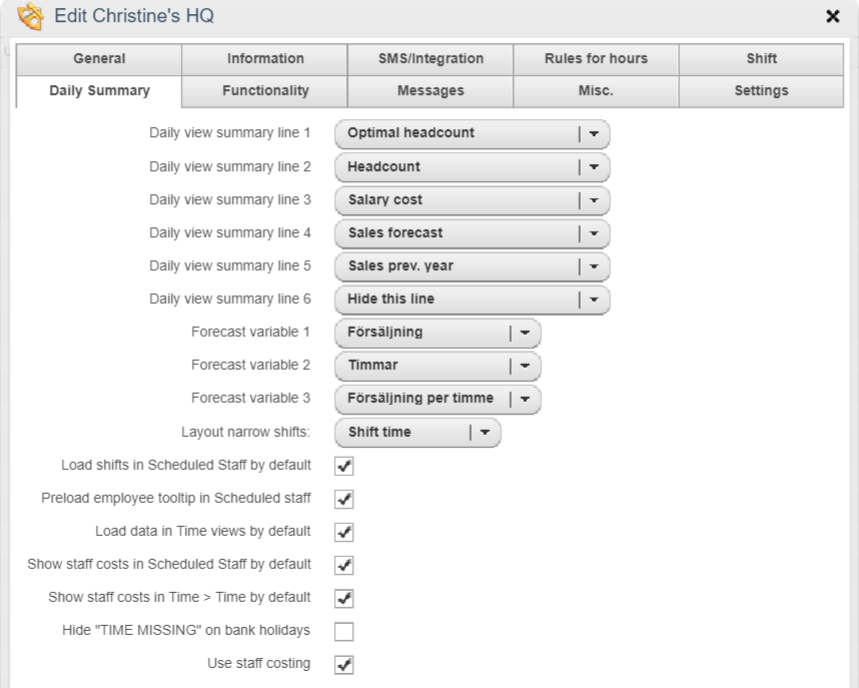 ---
---