Why Does a Time Punch Generate 0 Punched Hours?
This article relates to Classic.
If you have a time punch that generates 0 punches hours, the box for "Count as punched hours" is probably unticked.
Go to Time > Time
Open up the Time card where the time punch generates 0 hours
Double click on the shift
Click on Advanced settings
Tick the box "Count as punched hours"
Save
The hours should now be counted as punched hours and will no longer generate 0 hours.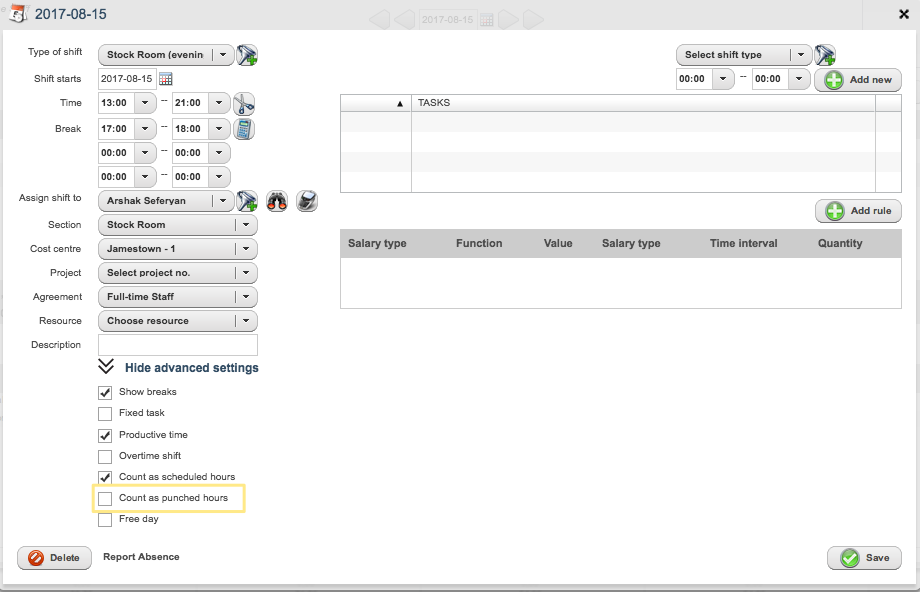 ---
---