Lock schedule
It's possible to lock a period in the schedule view in Quinyx.
Go to Schedule in the top navigation bar, click on the three dots and then Lock schedule.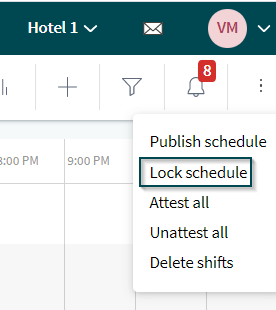 Select a to date where all schedule data (shifts, punches, absences) will be locked backwards in time.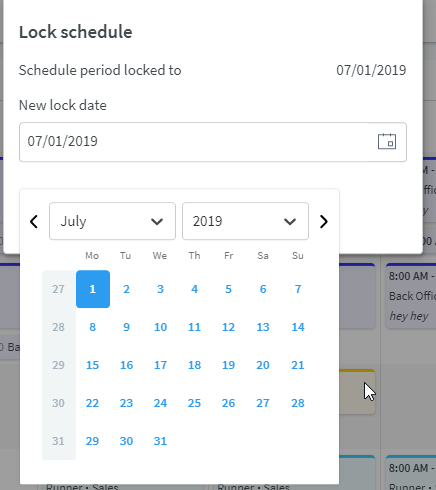 It's not possible to lock today's date.
A locked schedule is visualized with a white/pink border between the schedule and the toolbar. You can see the date to which the schedule is locked on the left hand side:

You can't add/edit/delete a manual salary type in a locked schedule period: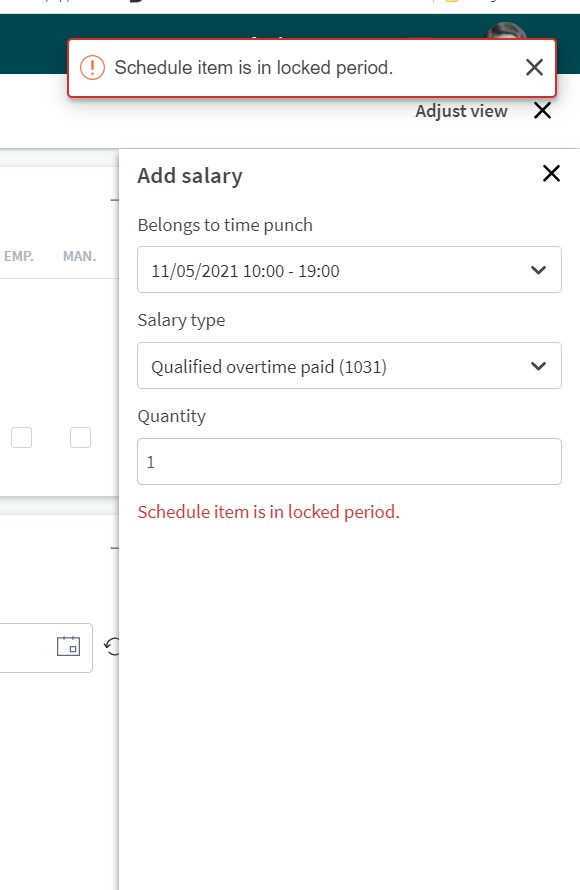 Please note that you can add an absence outside the locked schedule date, even when viewing a period with a locked schedule date.
APIs
Read more about using APIs related to related to transfer to payroll
here
.
---
---