Absence Schedule (General information)
This article relates to Classic.
Sometimes absence is entered well into the future, before there is a shift for the period. In this case, no salary-based shift is created during the absence, which means that the employee does not have any replacement. To counteract this we have support for the absence schedule which - simply explained - contains weekly templates which can be selected in the absence dialogue to create salary-based replacement shifts during the absence.
It can also be useful with absence schedules to deduct absence days according to the nominal working hours instead of what is scheduled. For example, if an employee happens to be scheduled only 3 days in a full week where 5 vacation days should be deducted.
Create an absence schedule
To create an absence schedule, open it under the Settings Tables tab
Select Absence schedule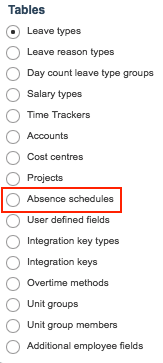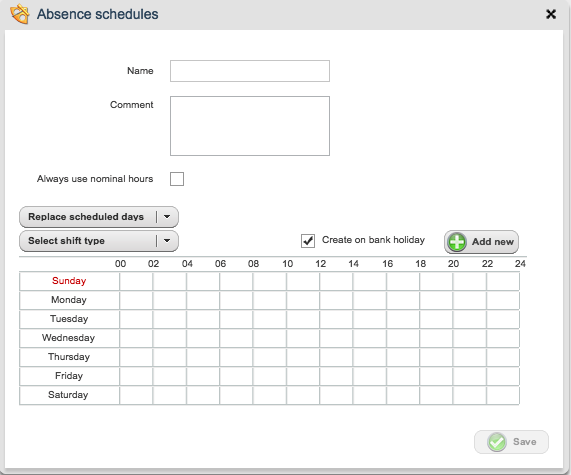 Enter a name and any comments
Select whether the Absence schedule is to:

Replace scheduled days
Replace free days
Replace all days

(You can of course choose to create three different absence schedules for all these different scenarios).
Select shift type
Press Add and start creating your absence schedule day by day.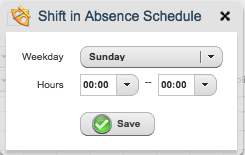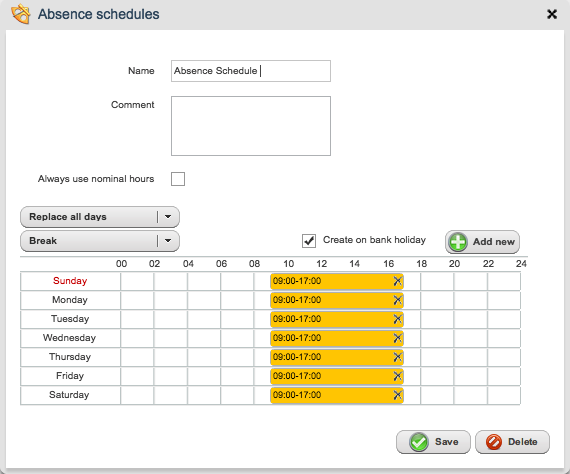 It is possible to define that a shift from the absence schedule is to be adjusted according to nominal hours per day according to the employee's agreement. Under Installations → Tables → Absence Schedule there is the choice "Always use nominal hours". The setting is disabled by default.
Select whether the shift from the absence schedule is to be rolled out on vacation leave days.
Click Save
You only need to create the absence schedule which contains the shift that covers the organisation's highest possible full-time day nominal hours (e.g. 40 hours/week), since Quinyx will automatically adjust the absence schedule to the employee's employment level.
Add absence with an absence schedule
Absence is added in the same way but select the relevant absence schedule from the dropdown menu under the employee.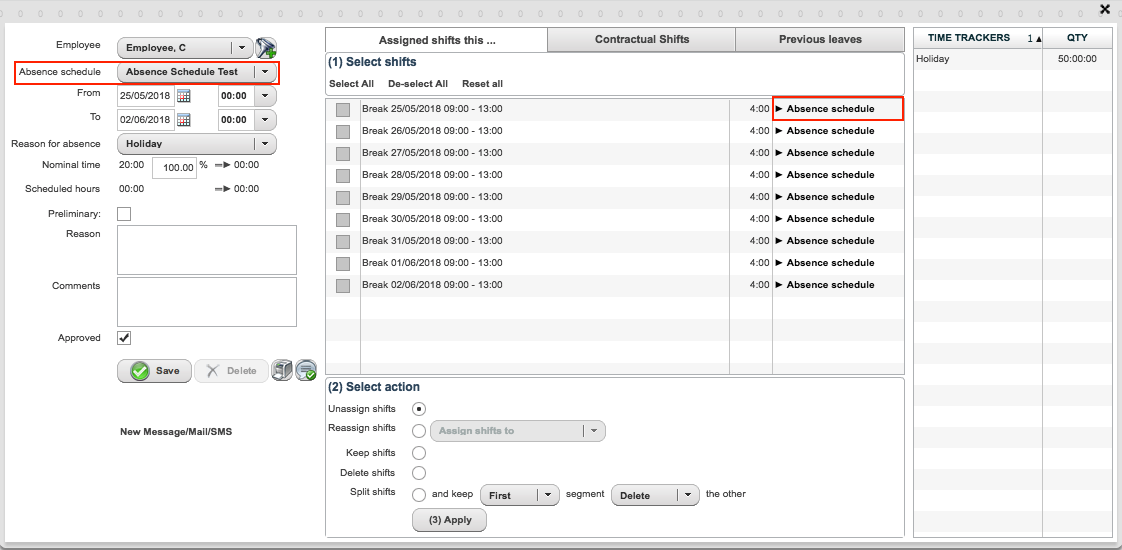 In the above example you can see that the employee was only scheduled 4 days, but 5 vacation leave days will be deducted according to the absence schedule.
---
---