Agreement templates - E-signing
E-signature is an add-on service. Employment agreements can be created, signed, and distributed digitally via Quinyx.
E-signing
Click Add to add one more signatories on the agreement: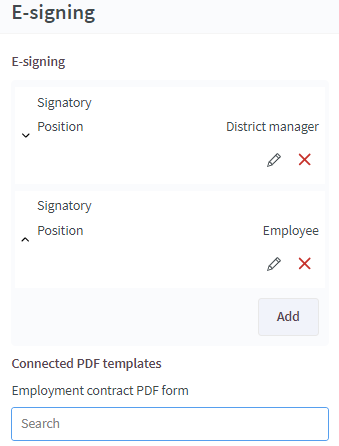 Add one or more people as signatories who will sign the agreement.
Position: Employee, Logged in manager, Legal guardian, Unit manager, Specified email, District manager.
Connected PDF templates
Employment contract PDF form: This is where you can connect any relevant documents (only in PDF form) to the agreement, and those will then be selectable when initiating a new signing using this agreement template. 
---
---