Frontline Portal - Completing tasks
This article is aimed at helping task recipients (e.g. stores) to understand what is required of them in a task.
For more information about viewing the completion rates and activity on tasks that have been sent to stores & groups that you oversee please see Reviewing task progress.
Viewing Tasks
Opening a Task
Clicking on a task from the Dashboard will open it and display further details.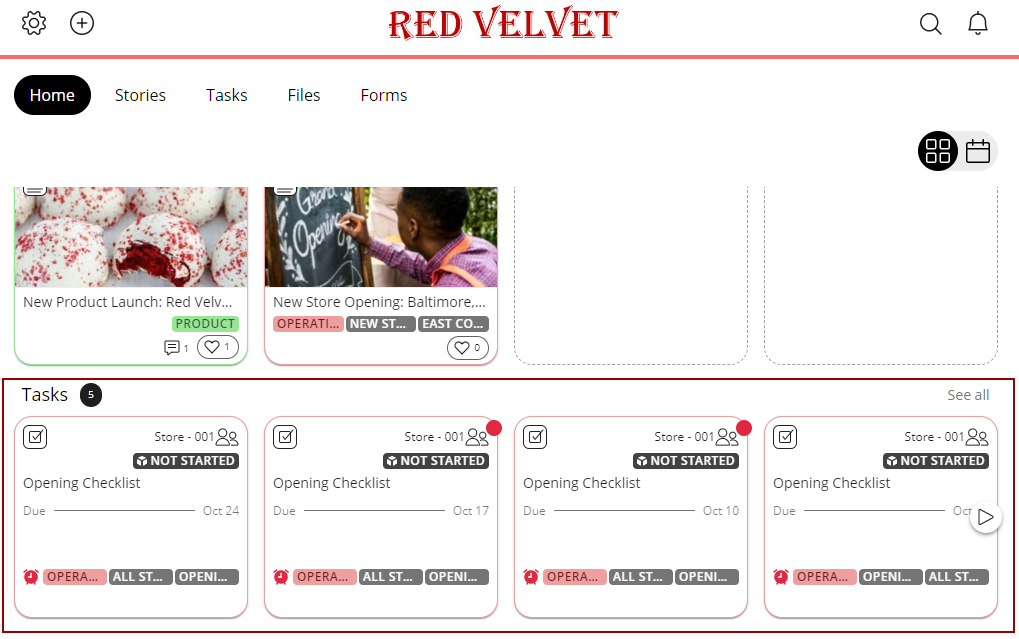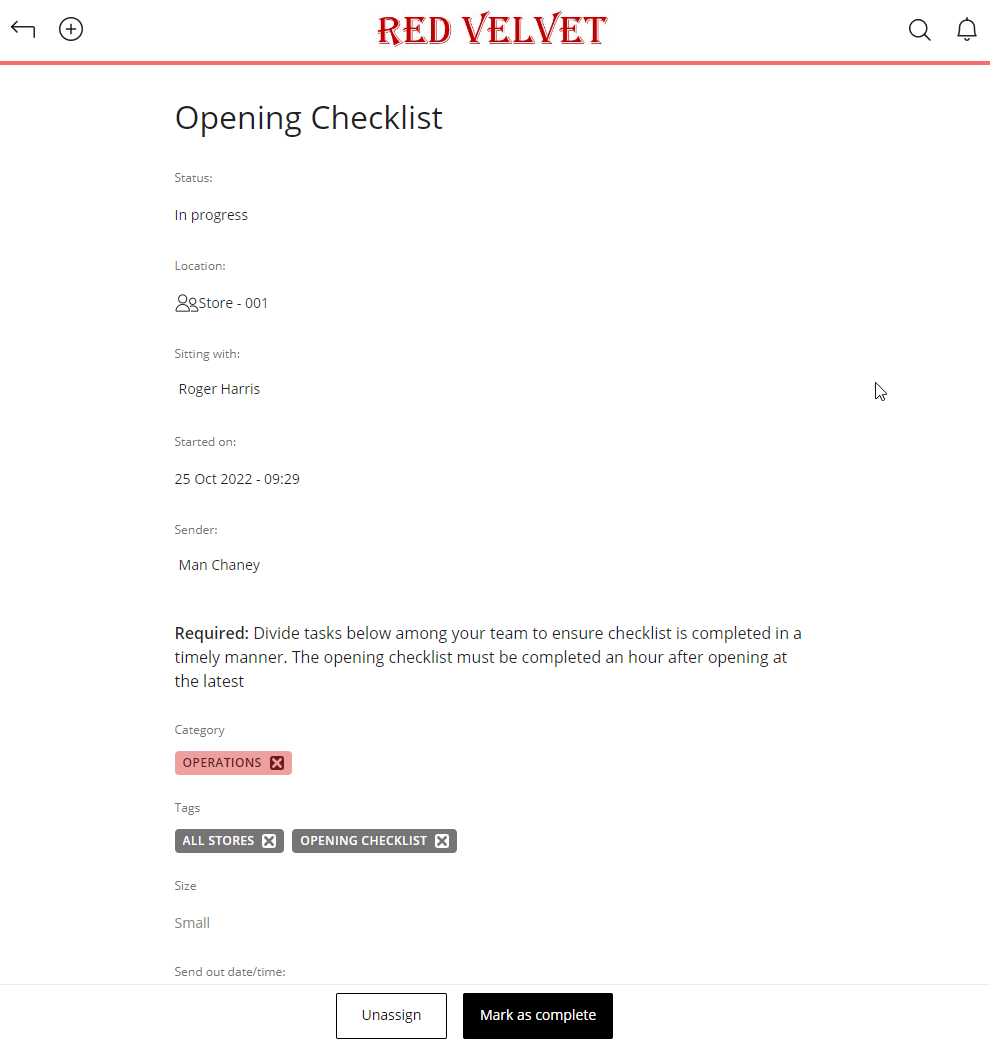 Hint: you can also navigate to tasks from your Notifications panel. This is sometimes more useful as it will take you to the relevant place in the latest tasks.
Task Status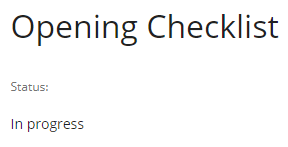 Your Task Status can be seen at the top.
Task Status
Current assignees/approvers
Started on
Attachments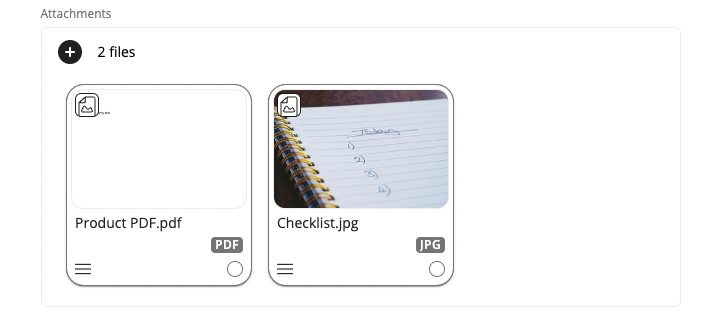 Underneath the description, you will see any files which have been attached. Click on the file to view a larger preview or to download the file. For example, you will be able to open multi-page PDF files like VM Guidelines and scroll through them directly within the task with no need to download.
Approvers List
On some Tasks, which require files to be uploaded and reviewed, the person who will be reviewing your uploads is listed in the Approvers section beneath Attachments.
Starting Tasks
The Actions Toolbar (Start Task, Complete Task, etc.) stays at the bottom of the page as you scroll up/down.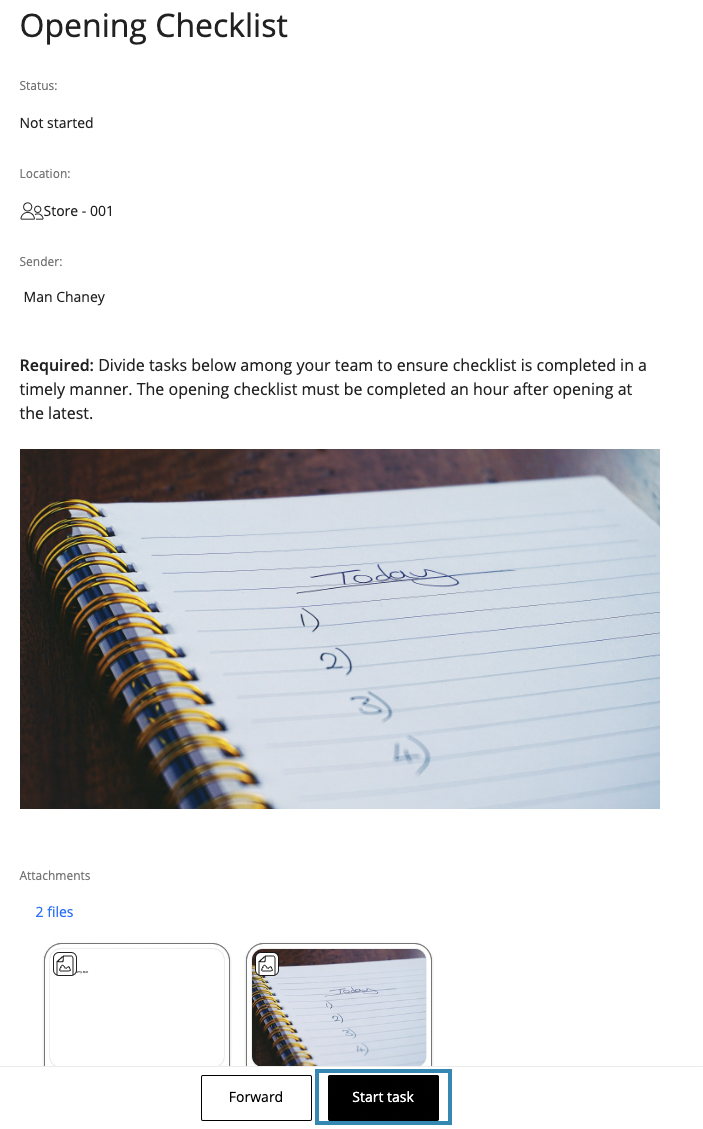 When you're ready to begin the task, click on the Start task button:
This will update the task status to In Progress. All users who oversee activity in your store/group (your district manager or brand HQ) will be able to see that you have started this task.
Completing Tasks
The Actions Toolbar (Start Task, Complete Task, etc.) stays at the bottom of the page as you scroll up/down:
Tasks that don't require uploads
Once you have completed the task, click on the Mark as complete button to complete the task.
Tasks that require uploads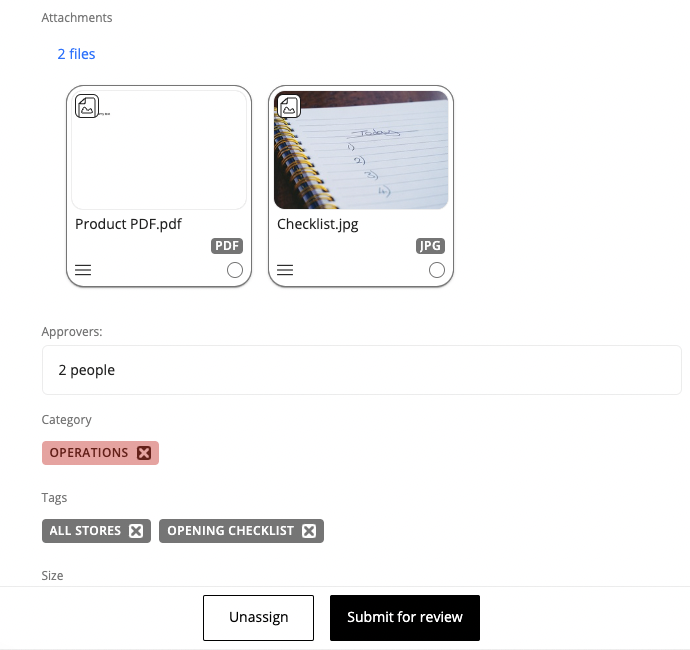 You will notice that the Submit for Review button is greyed out. You will be unable to complete the task until you have uploaded the requested files that were specified in the task. This may be an excel report or photos taken of your store (for a new Window or floorset deployment etc.)
For more information, please read the article: Uploading Files for Review.
Once you have uploaded the required files, the button will no longer be greyed out and you will be able to click on the 'Submit for review' button.
Tasks with Questions
Tasks are also an opportunity for your colleagues to gather your feedback or collect key information. There may be some questions or other information asked of you within a task. 
Ensure that you completed all mandatory questions (marked with *) before being able to complete these tasks.
---
---