Time Trackers
Time Trackers
Time Trackers is a feature for keeping track of hours and minutes or days. This can be used for tracking vacation balances, time off in lieu or flextime, for example. Employees can monitor their balances in the time card and the app.
Time Tracker Balance
It is possible to see Time Tracker balance and update transactions manually in Neo. You will be able to see Time Tracker balance when:
Managing leave applications: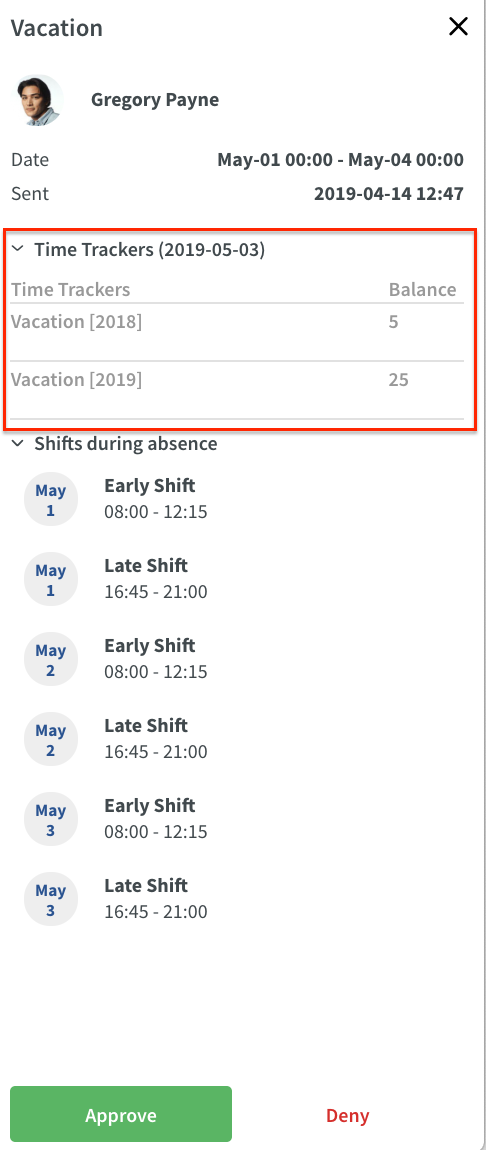 Adding or editing absences: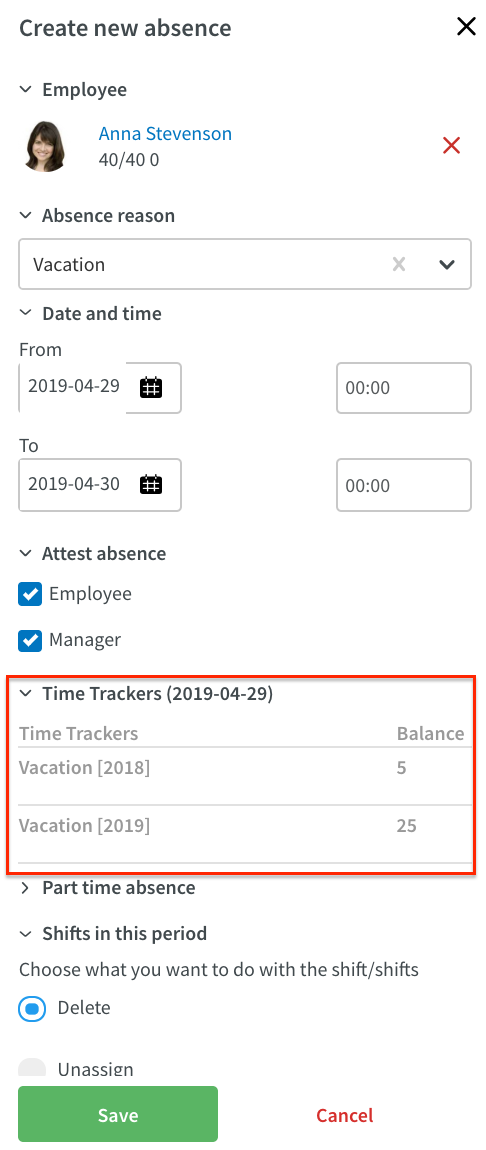 In the Schedule view:

Click the employee's name in the schedule view to see the Time Tracker balance for the last day of the period selected in the "Schedule" view.
Update Time Tracker transactions manually
Click the employee name in the schedule view, select from and to date and "Show". You will then be able to see transactions for the selected period.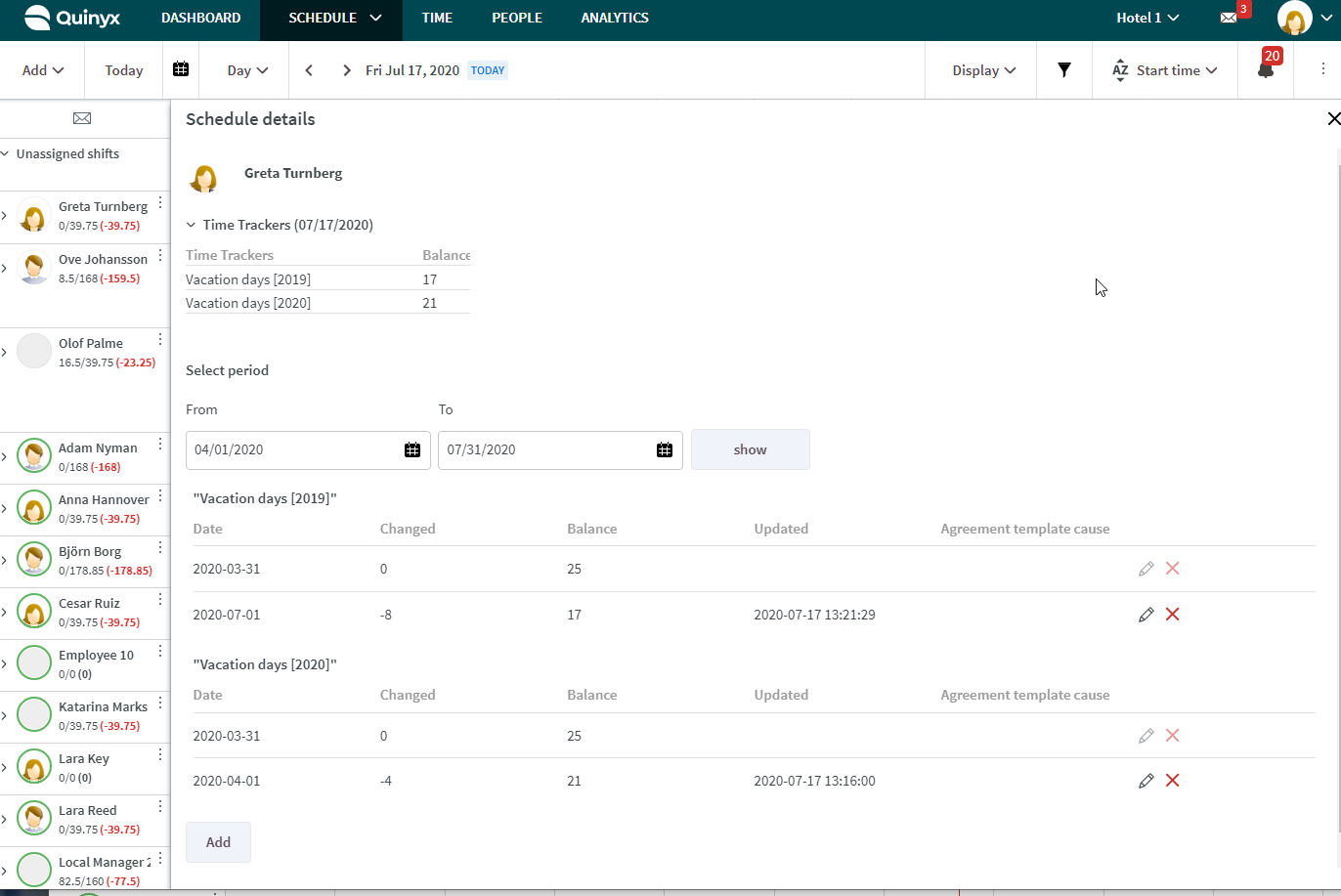 Manually add a transaction by clicking "Add".
Select "Time Tracker".
Select a date when the transaction is to be registered.
Enter the quantity for the transaction. If it is a negative value, enter it using a minus symbol. For example, if you have a time off in lieu balance that is to go from 20 hours to 15, type -5.
Click "Save".
A manually added transaction can be edited and deleted.
Note that the configuration of Time Trackers is still done in Classic. For more information, click here.
Time Trackers in Neo are the same as the ones in Classic, i.e. if the Time Trackers are amended on any of the two platforms, they will be updated on both platforms.
Time Tracker permission
You're now able to control read, write, and no access permissions for Time Tracker transactions and balances for each one of your roles. You can find Time Tracker permission under Account Settings > Role Management > Edit Role, under the Schedule heading.
Read more about Time Tracker reports here.
---
---