E-signing
Employment agreements can be created, signed, and distributed digitally via Quinyx. You must first set up E-signing in an agreement template before you link that template to an employee and initiate the signing process.
Once you have set everything up, you can link the agreement to a specific employee.
Go to People > and select the employee for whom you want to initiate the e-signing process.
Click the Agreements tab, and select an agreement template for which you have configured the E-signing workflow: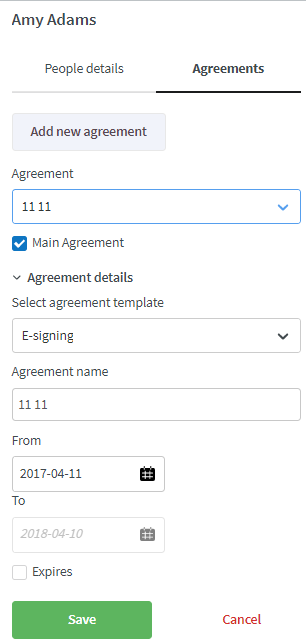 You can choose whether to set an expiration date for the agreement or to leave it open.
Expand Advanced setting categories > and click E-signing: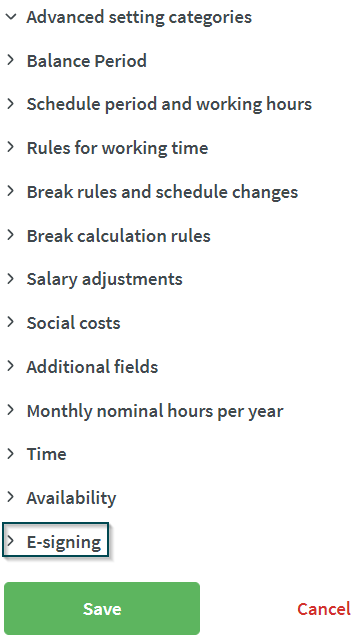 You can select Use template: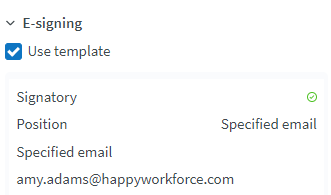 Or you can deselect it to set up your own workflow: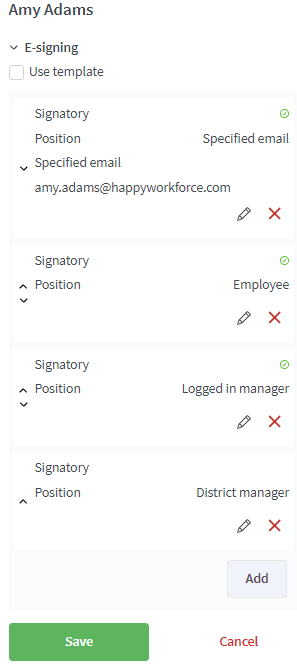 Click Save.
You will return to the employee list where you will now see a star beside beside the employee's agreement information, indicating you can now initiate the signing process:

Click the star to initiate, and you will see the workflow and associated template: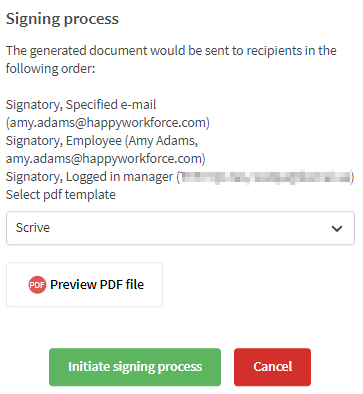 You have the option to preview the associated PDF document before starting the process. Clicking Preview PDF file will download the document so you can review.
Click Initiate signing process.
An hourglass indicates the process was started successfully:

You always have the option of withdrawing and terminating the signing process.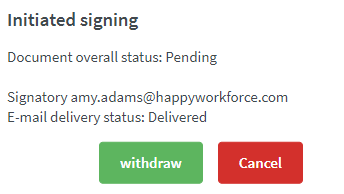 Once the signing process is complete, the hourglass is replaced by a green tick followed by a PDF symbol (if a PDF has been linked):

Clicking the green tick gives you the option of initiating a new e-signing process: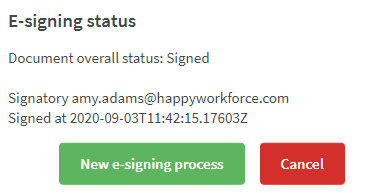 whereas clicking the "PDF" symbol will download the signed agreement to the device you're currently using:

---
---