Quinyx WFM Mobile 3.8.2
Set automatic reminders in Pulse for people who haven't responded
It's not possible to schedule when an automatic reminder should be sent out to employees who haven't answered a Pulse:
New design for Pulse
We have a new updated design for the Pulse page in this release: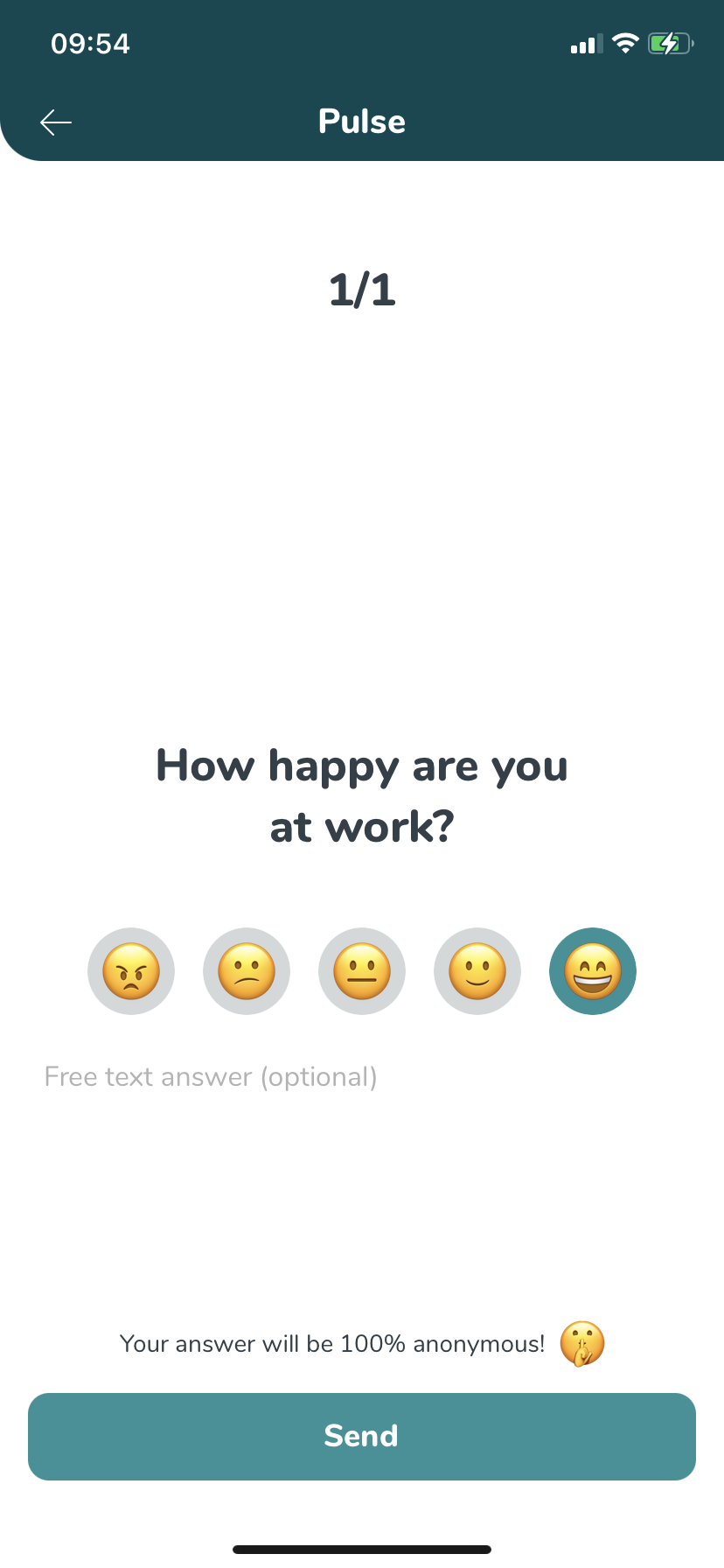 Additional improvements
Improvements to Webcal functionality:

It's now possible to see your historic shifts up to a month back in time with Webcal.
We've resolved an issue where shifts located in units other than your home unit were not visible in some cases.

We've implemented a new information message that displays when users are logged out due to settings in their organization's SSO-flow.
Performance improvements.
---
---