Mobile - Schedule filter
In the upper corner of the Schedule page there is a funnel icon which is the filter option. Click the funnel icon to set what you want to see in the schedule.
For example, you can set it to display unassigned shifts, your leaves, and/or your colleagues' shift.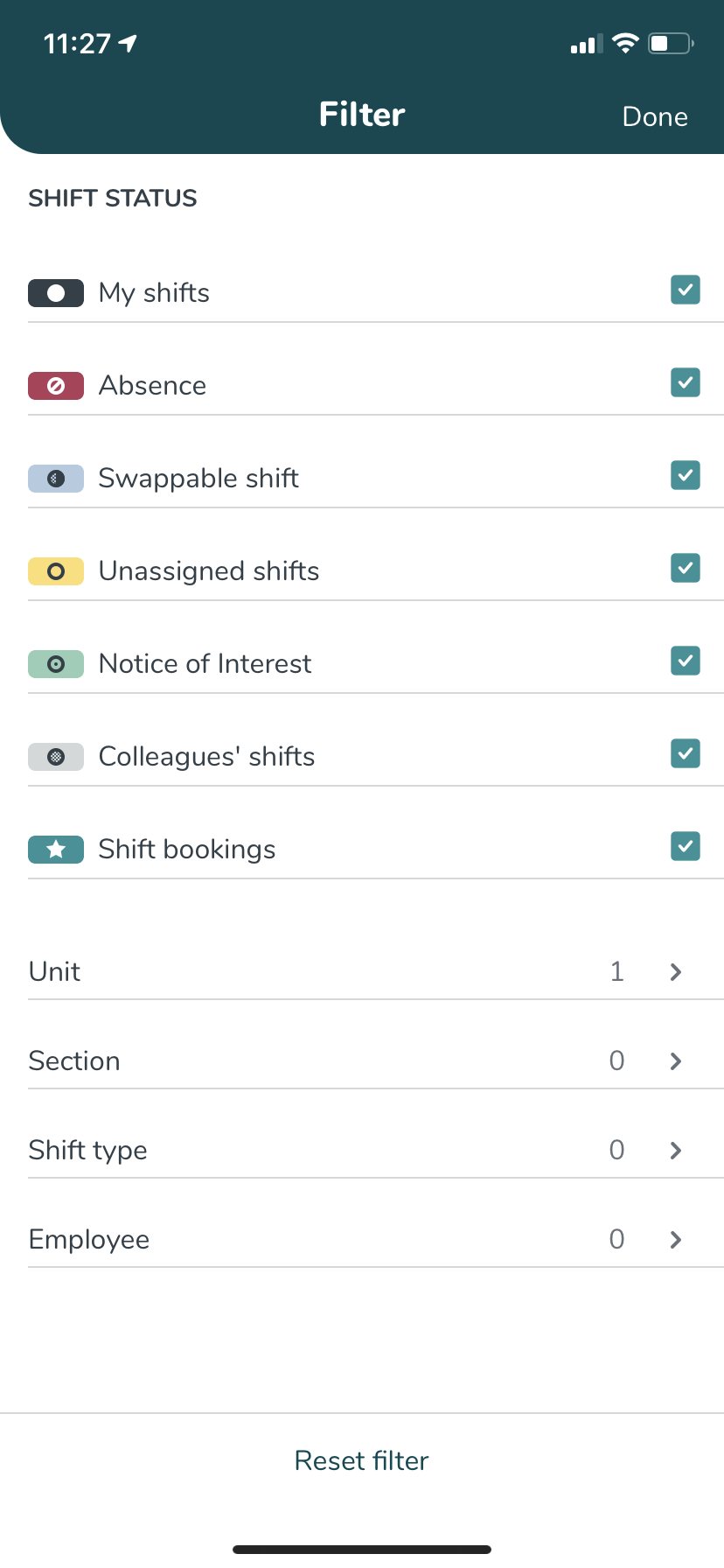 ---
---