Version 0040
Schedule
Base schedule
Copy schedule
It's now possible to copy an employee's Base schedule to other employee/employees.
Simply following these steps:
Build a Base schedule for an employee
Click on the "three dots" next to the employee profile picture in the Base schedule
Choose which employee/employees you would like to copy the Base schedule to
Done!

Several weeks in template period
With this release you will be able to select 1, 2, 3 or 4 weeks as template period in the Base schedule.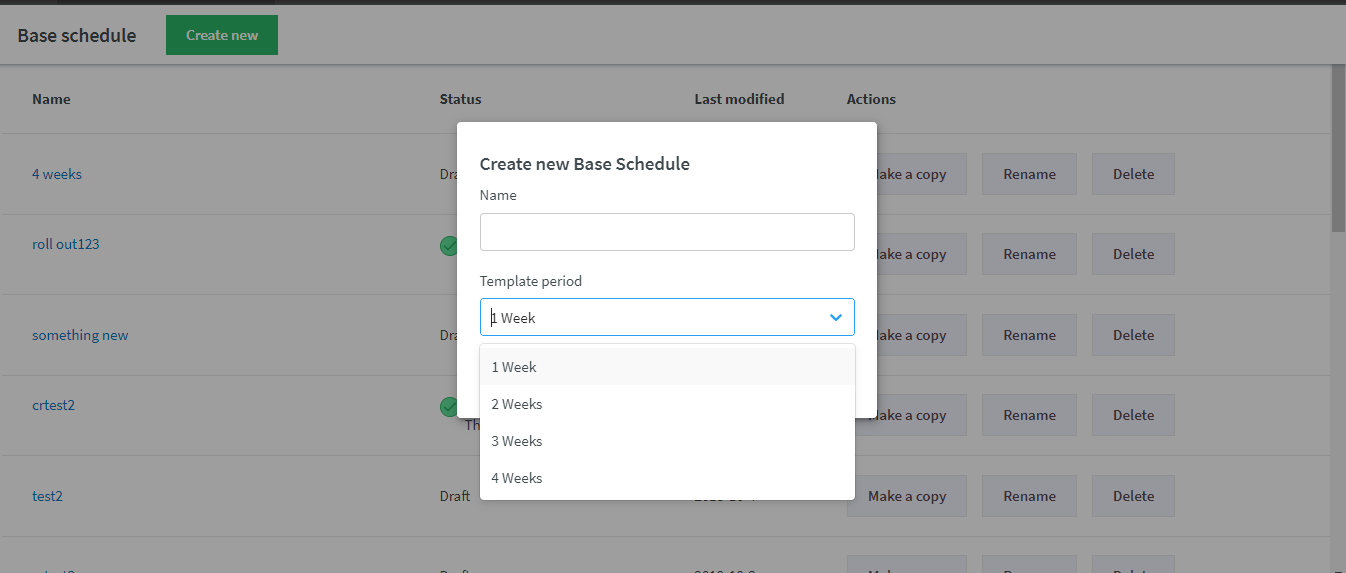 ---
---