Frontline Portal - Uploading and viewing files
You can upload a file even if you're not in a folder in your Frontline Portal drive. These files will be added to the top level of your drive and can be organized later.
Uploading files directly
You can upload files directly to your Frontline Portal Drive.
On the left-hand side of the header, click the + icon.
Click File.
Click on the + icon in the middle of the screen.
Slick Select Files to Upload.
Once the file is moved to the desired folder it will be available to all users who have access to that folder. For more information about who can see files and folders, see File Permissions.
Other file uploading options
In addition to uploading a file, you can also take photos in real time, record a video, or record audio.
Click on My Device, Take Photo, Record Video, or Record Audio on the left-hand side of the page.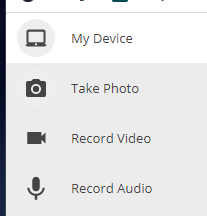 Select the method of uploading your file.
Create or add the file, and click Upload.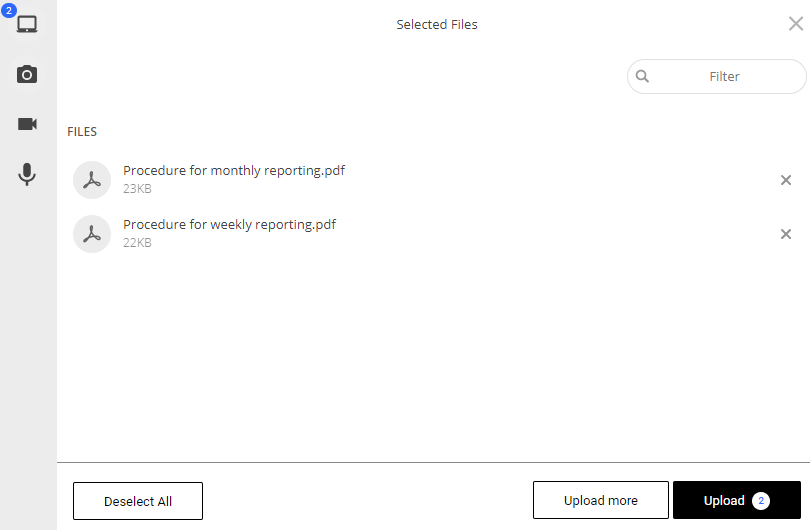 Viewing files that have been uploaded
To view files that have been added, on the toolbar, click Files.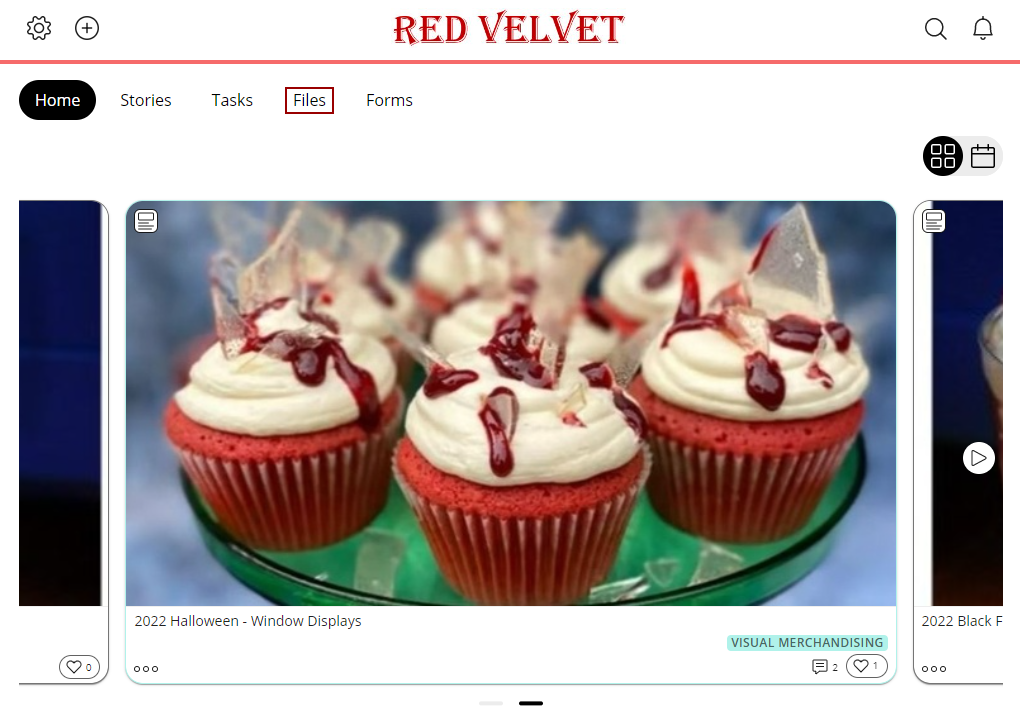 Files that you (or users in your group/store) upload to Stories or Tasks will automatically be visible in your Frontline Portal drive.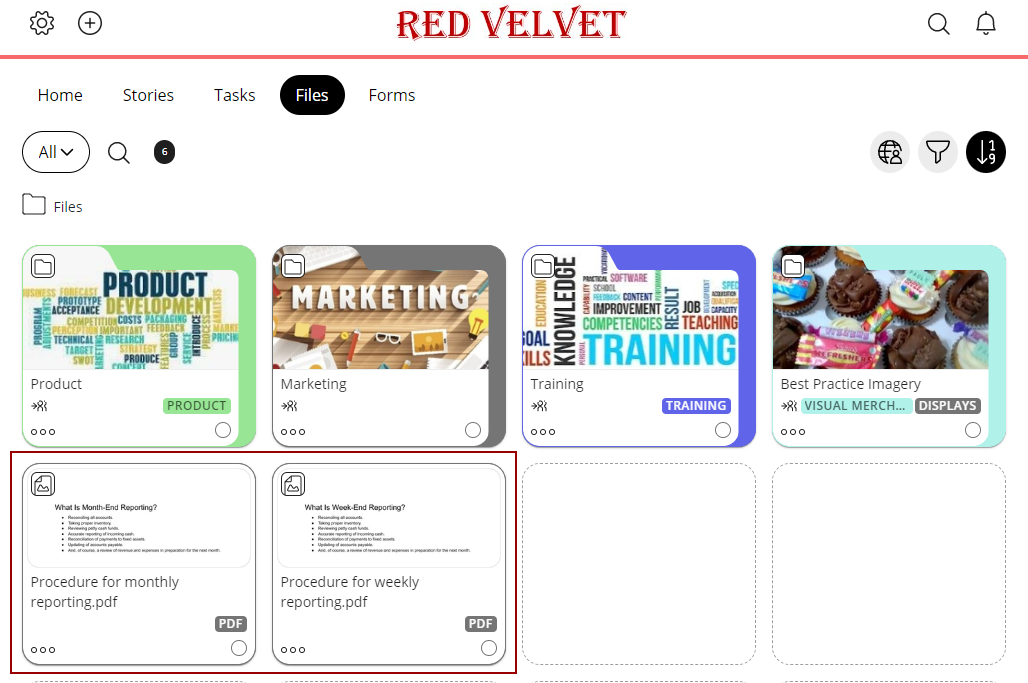 ---
---