Mobile - MyPage
Under MyPage, you can view your contact information, payslips, and access the web calendar.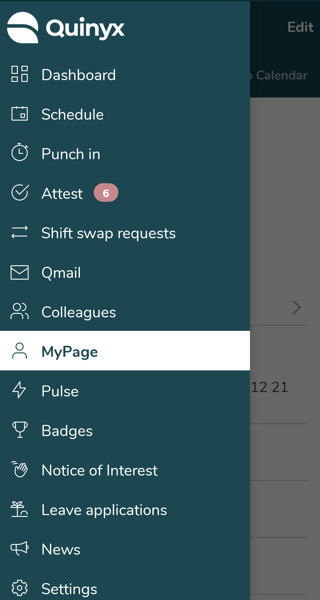 Your details
Under Your details you can view and edit the following:
Address
Country
Phone
Mobile
Language for auto generated Qmails
Next of kin
Next of kin's phone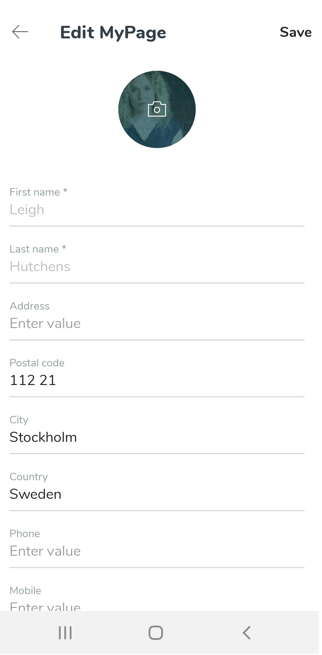 You can't edit your email address in MyPage since it's used for logging in. However, your Quinyx support contact can change this for you in the Admin portal.
Qpayslip
Qpayslip is an add-on to the Quinyx mobile app that allows you to see your payslips under MyPage.
Web Cal
---
---