Are you a Quinyx support contact?
Are you a Quinyx support contact and have a question?
Please note that Quinyx Support is only able to offer assistance to registered support contacts in your company. If you're a registered support contact, you're welcome to contact the Quinyx Support team via support.quinyx.com.
Check our documentation
Our user manual HelpDocs has great articles and video content. Before filing a case with the Support team, please take a look in HelpDocs first, since most answers can be found there.
Common topics we receive questions about include:
* Schedule (absence) 
* Time (transfer to payroll)
* People (agreements)
* Settings
Click
here
to read about how to maximize your HelpDocs experience. If you haven't signed up already, sign up
here
to receive email notifications when we have new release notes. You can watch our
training videos
on subjects like roles and access rights, base schedule, absence management, mobile access rights, etc. Our
Frequently Asked Questions
documentation might help you, too!
Use the Support portal
Support portal homepage
You might find the information you need on the Support portal's homepage, where you'll see:
Important information such as opening hours and response times. 
The latest news about issues that affect many/all customers (e.g., if we're experiencing longer response times in Quinyx or delays in reports).
File a ticket
If you need to file a ticket, you can do so in the portal under the New Case tab. Let's go over the process:
When creating a ticket, you will see this form for you to fill out.

First off, specify which product your ticket relates to. It can either be Frontline Portal or Quinyx WFM, including AI. 
Secondly, specify what type of issue your case concerns along with a subcategory. Is it a technical issue, a service request, etc.? If it's a technical issue, what area does it affect?
When you're done, click Next.
In this second step, you fill out what priority your case has. Does it affect your payroll running process? Have you encountered a defect with no workaround? How many users are affected?

By filling this in, it helps the Support team to see what impact your issue has on your business, and can therefore prioritize.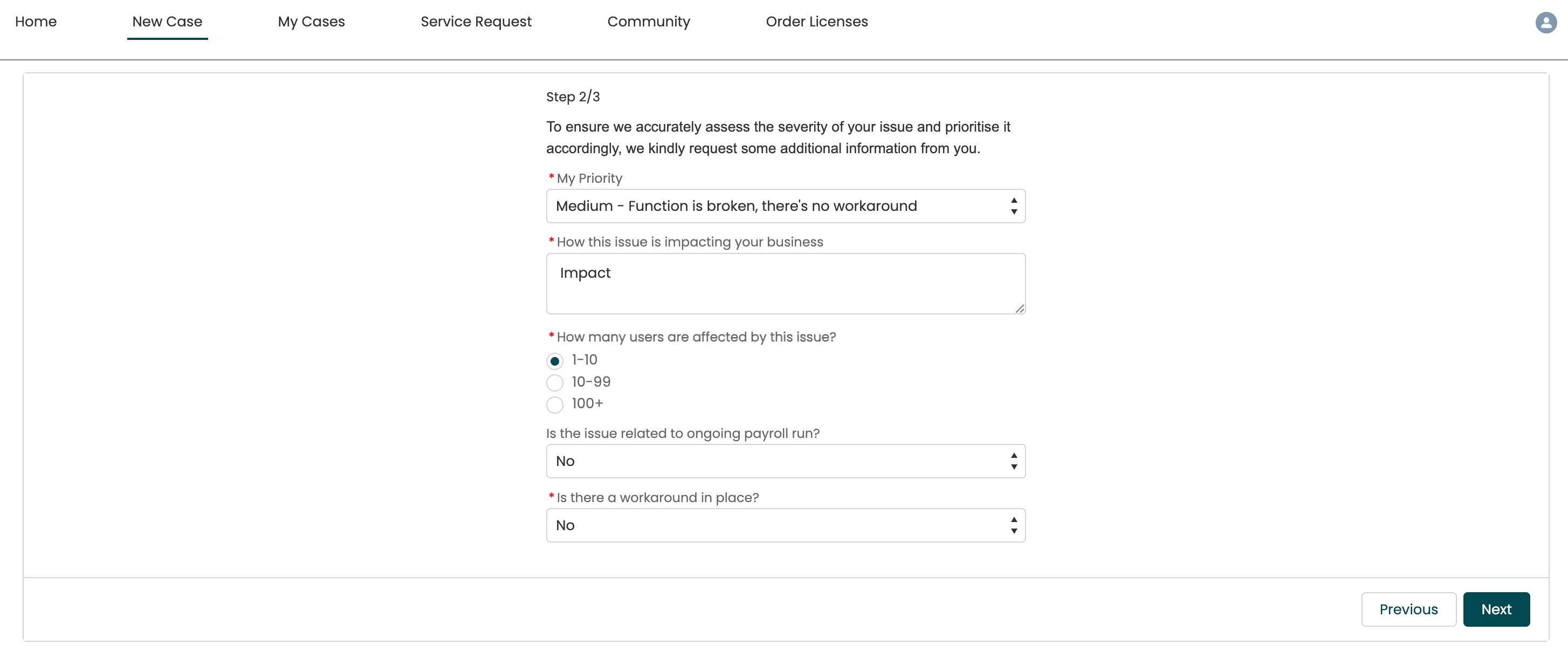 After you're done, click Next.
The more information you can provide, the better. In the final step you can upload files like screenshots, videos, or documents that further highlight the issues you may be experiencing.

Once you have filled in the form, you will receive a summary of your support ticket. If you need to adjust anything, you can always go back by clicking Previous. If you're satisfied, click Submit.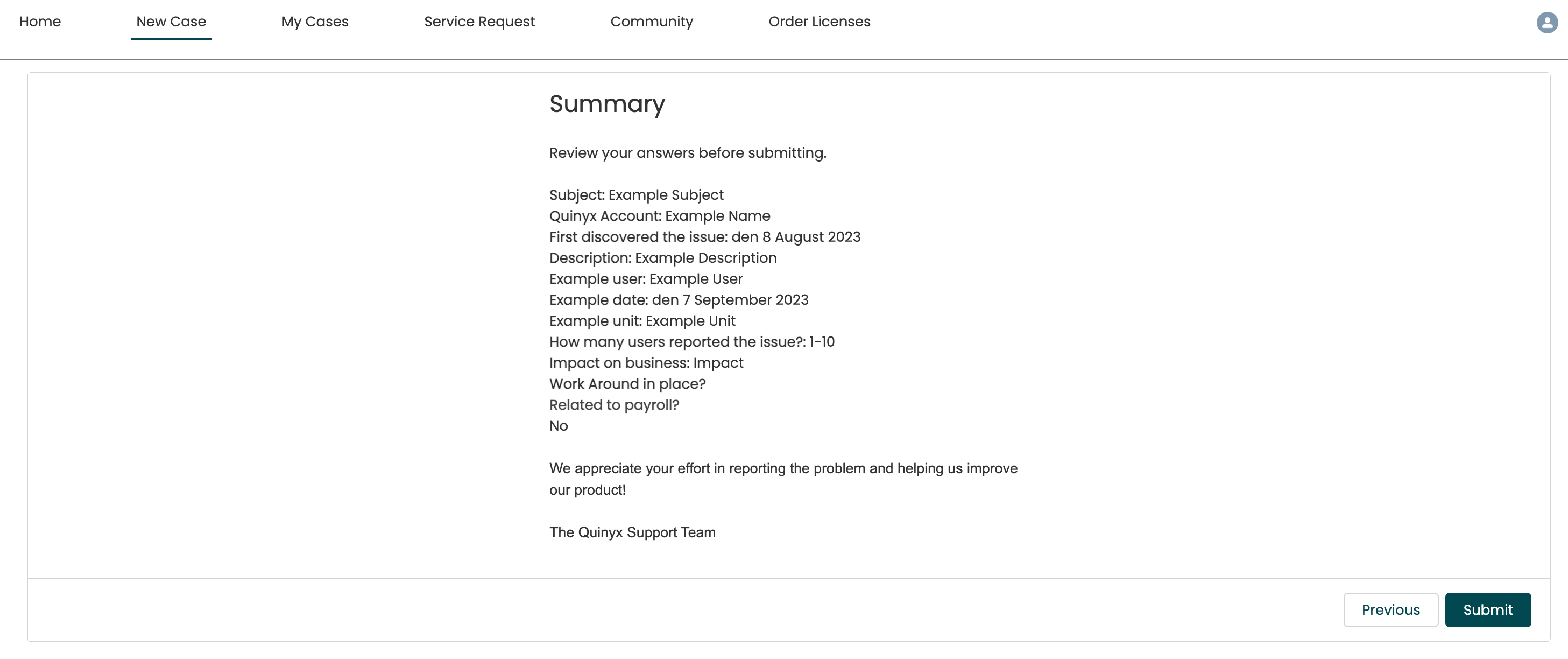 Done! The Support team will now initiate the troubleshooting process and get back to you as soon as possible.
Please only add one topic/issue per ticket and not multiple non-related questions in the same ticket.
What happens after you submit a ticket?
There are five different stages of a case.

New: The case is waiting in the Support queue and will soon be picked up by the team.
Being handled: The case is Open and being handled by Support. If escalated to the 2nd line team, you'll be notified in the case thread.
Waiting for customer feedback/information: The Support team is awaiting your reply and needs additional information to continue. Please note that if a customer response takes longer than 96 hours, the case is automatically resolved due to inactivity. You'll receive an email that the case is resolved. You can reopen it by replying in the case thread, within 60 days. 
On Hold: The case is on hold, the most common reason is when a defect is reported to our developers. If you need an update on the issue, please reopen the case by writing your questions/requests in the case thread.
Closed/Resolved: The case is resolved, but it can be reopened within 60 days, by simply replying in the case thread. 
Please go to My Cases and change the list view from "Open Cases" to "All Cases". Here you'll find all cases, including the ones with the status "Resolved". If you have further questions in an already existing ticket, please reopen it by replying in the case thread within 60 days. If you have questions related to a ticket that has been resolved for more than 60 days, please register a new ticket and refer to the original ticket number.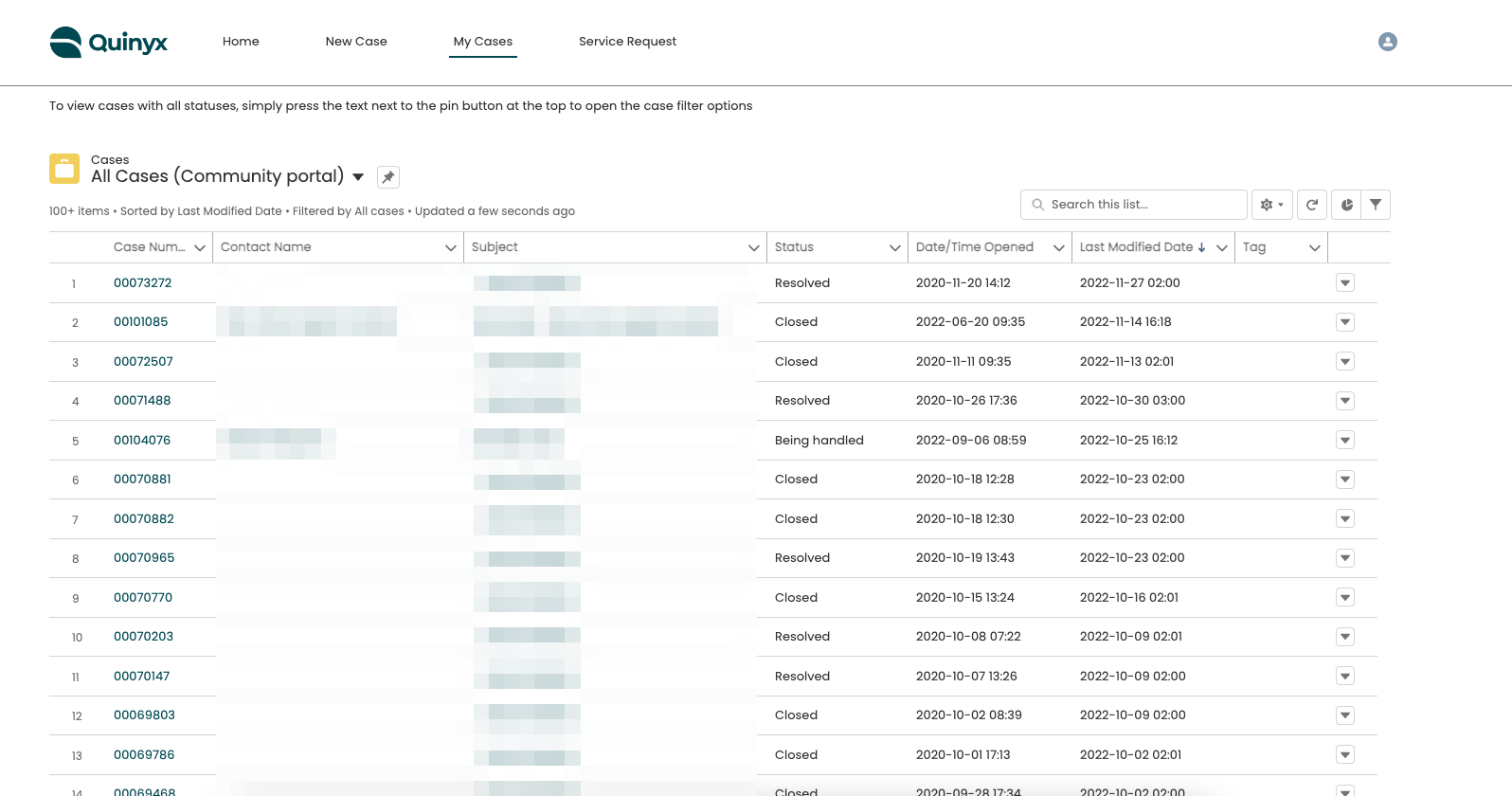 Please note that most cases can be resolved via the Support portal, but if the issue is absolutely critical, give us a call to escalate an already existing case. Please have the ticket number ready when you call.
Report a defect
Defects are handled by both 1st line and 2nd line Support and in close cooperation with our developers. If you suspect a defect, file a regular case via the Support portal with the following information:
Is this a new issue? When did you first encounter the issue?
What is the impact?

How many users are affected by this issue
How does the defect impact your organization?
Can the defect result in incorrect staffing? Wrong payroll? 
Once you've reported a defect via the Support portal, the following occurs:
Support reproduces and verifies as a defect.
The ticket is raised with our developers (On Hold).
Support circles back to you with relevant information:

If more information is needed.
When to be investigated by developers.
When to be fixed: planned release date.
When fixed
When the defect is investigated by our developers and the fix has a planned release date, the case will get a pink calendar icon.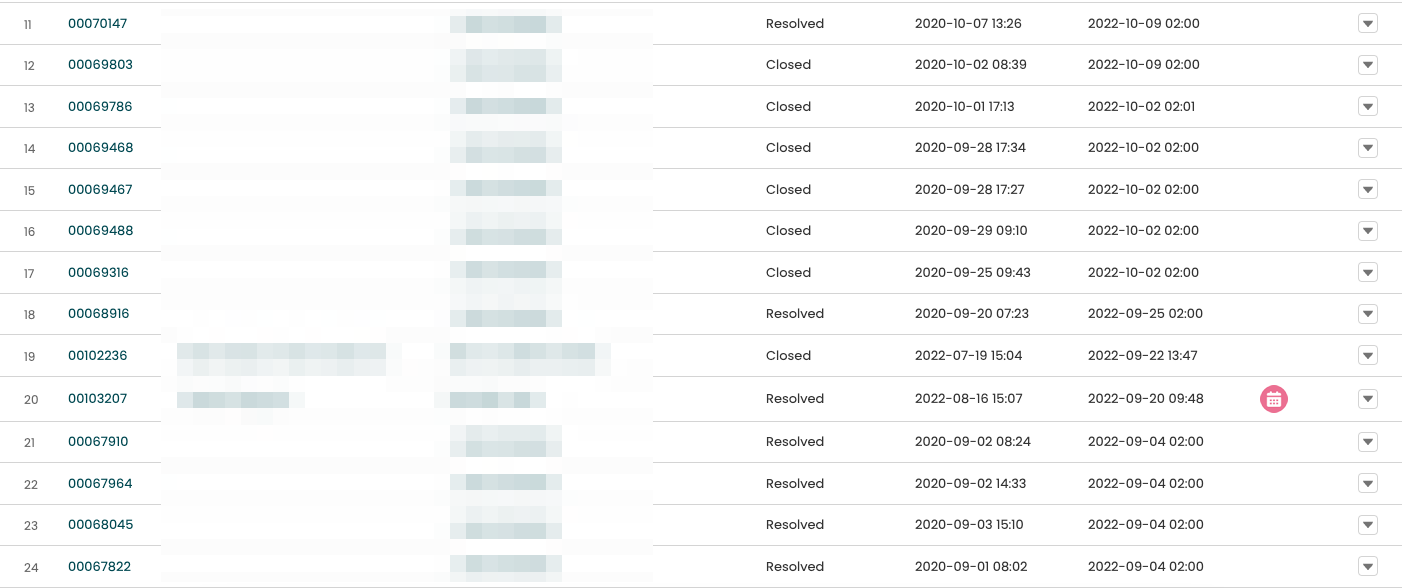 If you open the case, the planned release date will be displayed. Please note that all dates are preliminary and might change.
Common issues in the Support portal
If you're not able to write a reply in an already existing support ticket, this is most likely due to the browser you're using. When Chrome is translating the Support Portal page from English to e.g., Swedish, an error might occur. To fix this, try to use another browser, or disable the native Chrome translation feature by following these steps: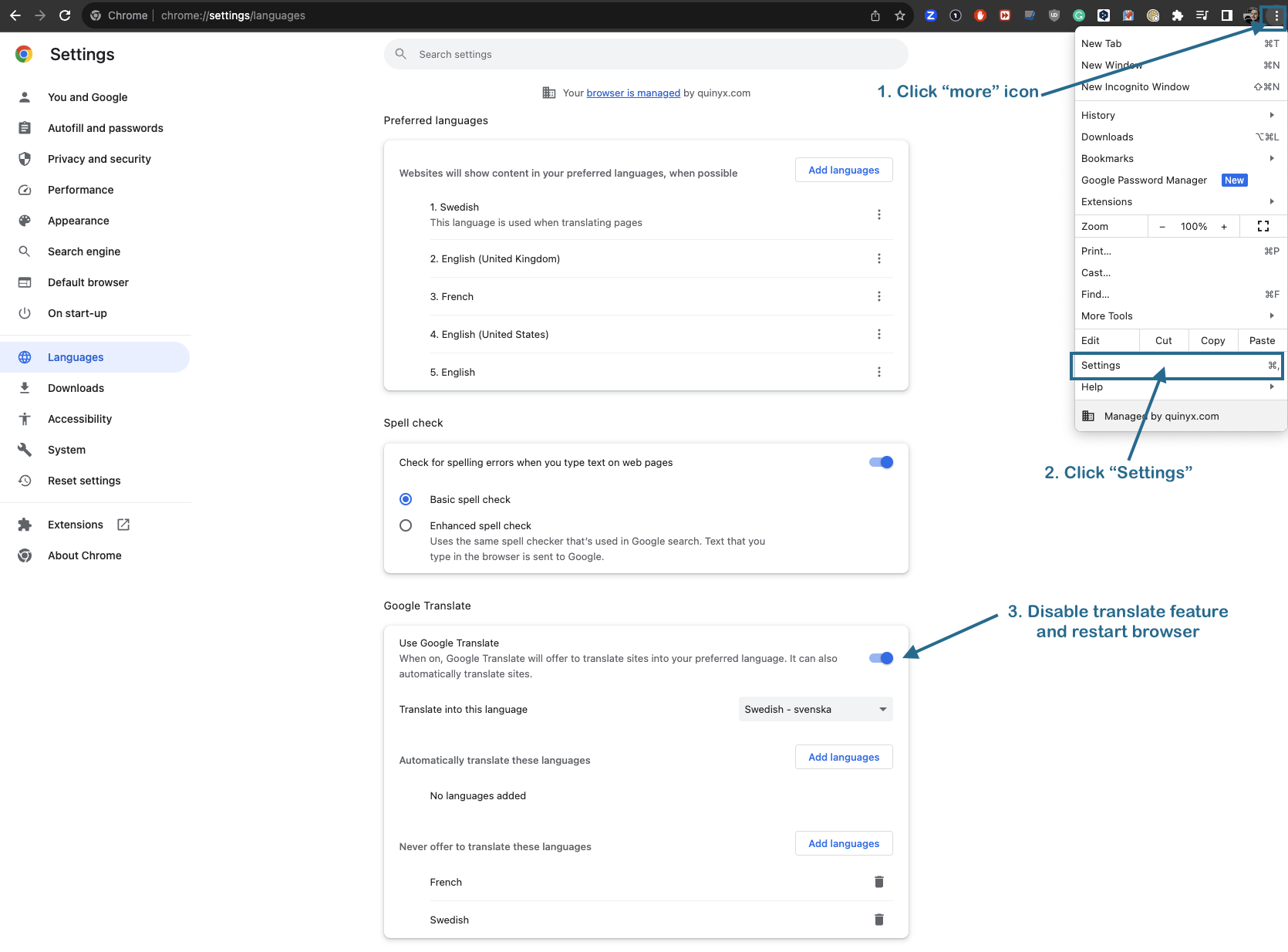 If you're having trouble filing a new case and you receive the following error message: 

This is usually solved by logging out and logging in again. You can also try a different browser. And if the issue persists, please make sure that the language selection is set to English in Support Portal > My Settings > Language: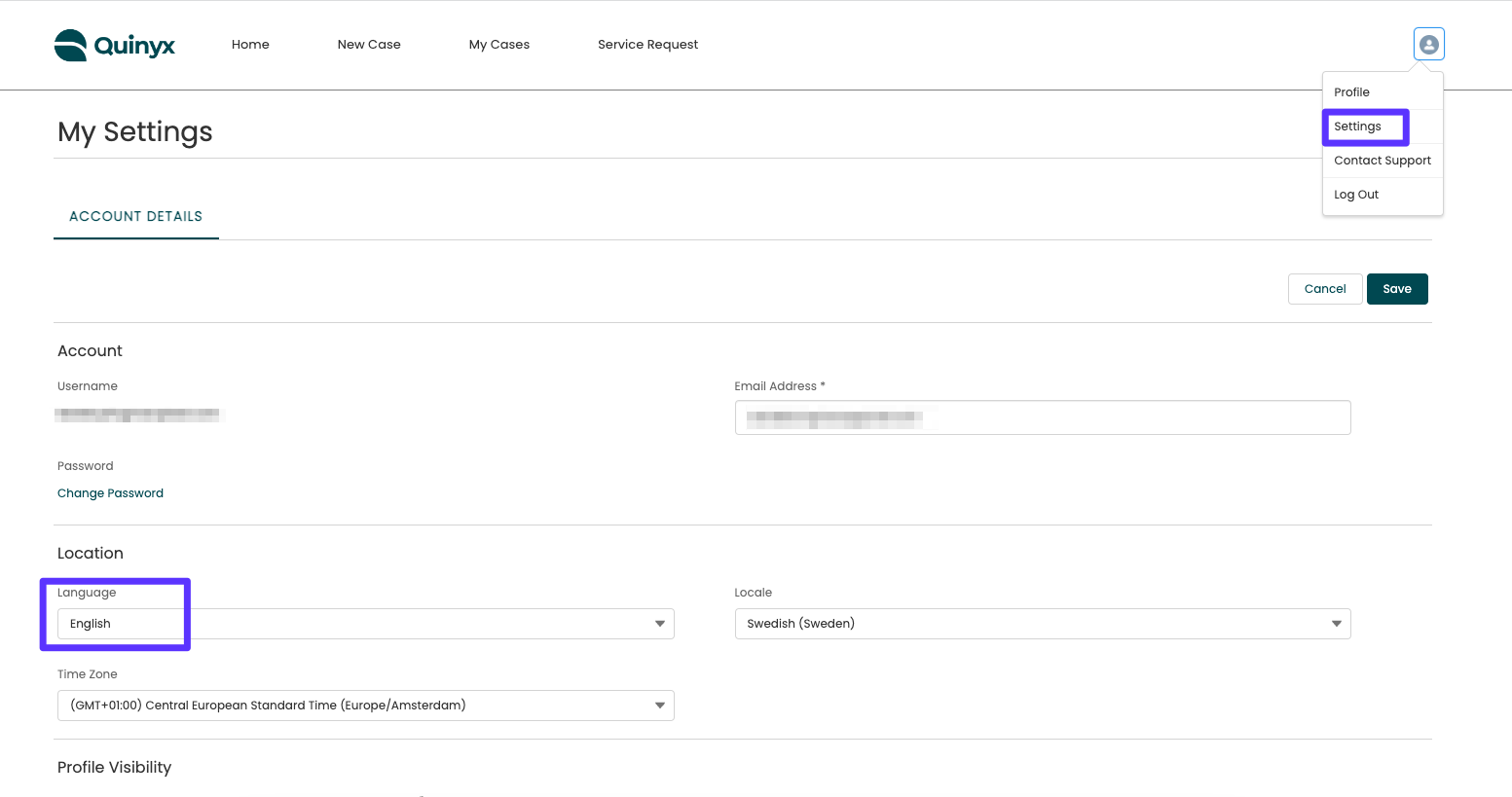 Let us know how we're doing
Help us get even better - share your feedback! When a case is set with the status Resolved, you might receive an email with a survey. It's not long, just three short questions. Please take the time to answer the survey. We really want to know how to provide you with the best support possible.
Give us feedback about the product
Your feedback is important to us, so please let us know how we can keep improving Quinyx! Share your feedback directly with our Product team by using the Send Us Feedback button in Quinyx.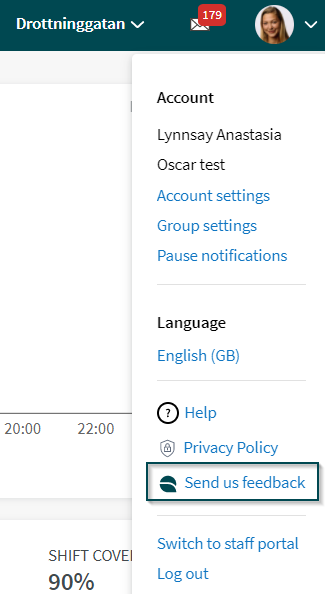 ---
---