Frontline Portal - Sharing a Folder
To share a folder beyond your group, click Files > click on the 3-dots.

Select Share from the folder menu options.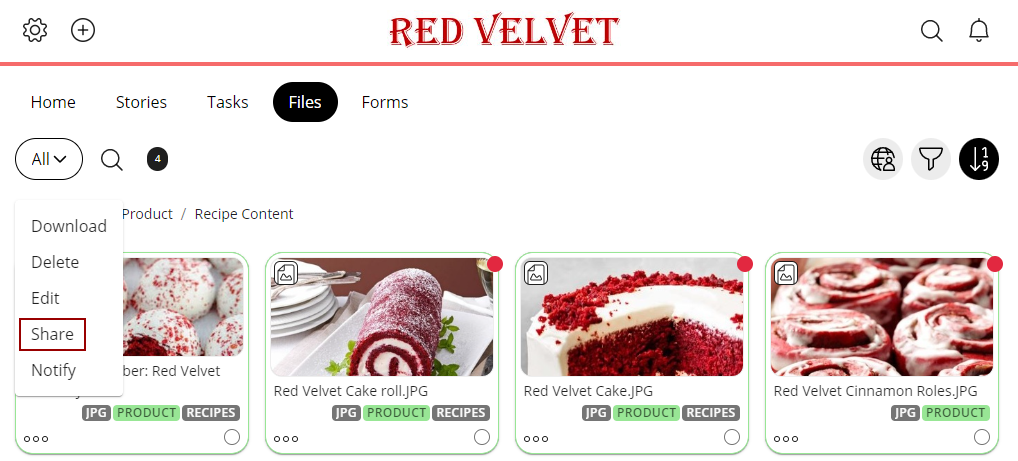 Any user who is in the same group as the user who created the folder can share the folder (for instance, if John at HQ creates a folder then Julie at HQ can also share this folder).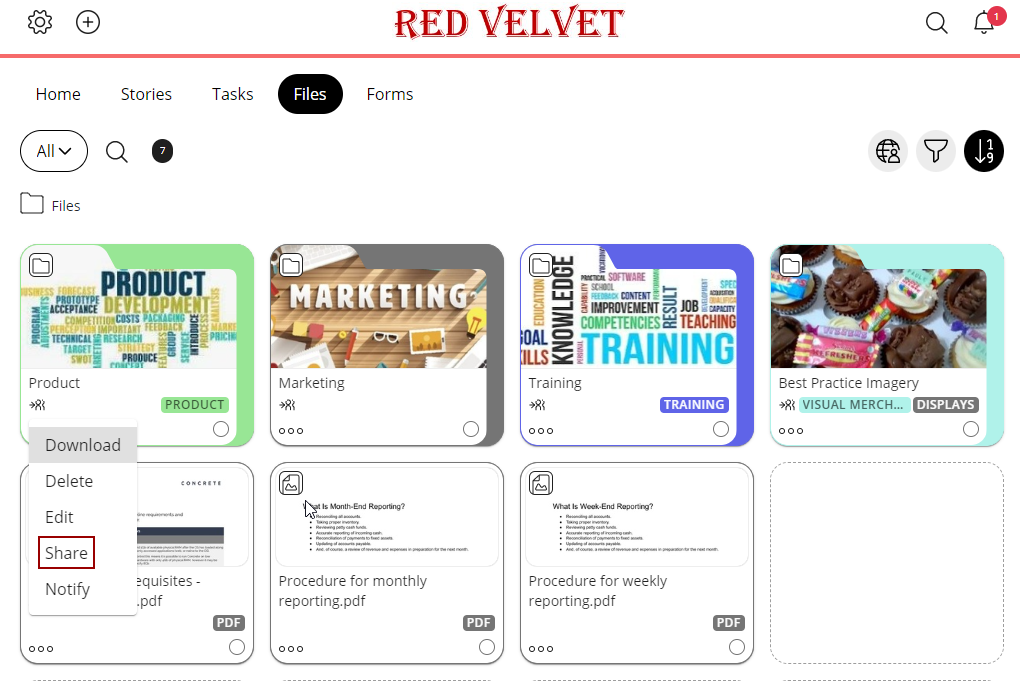 Choose who the folder should be shared with by selecting Stores, Groups, or Saved lists.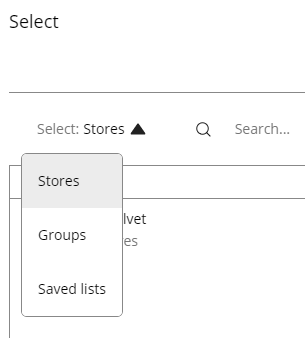 All users in the stores and groups that you select will have access to this folder and all files within.

Hint! You can adjust the selection at any point.
---
---