Quinyx WFM Mobile v2.28
Mobile version 2.28
Summary of scheduled/worked hours in any period in the schedule
It is now possible to see a summary of the following hours in the mobile apps:
Scheduled hours
Worked hours
Nominal hours
The schedule summary view can be reached from the schedule view through the small calendar/clock icon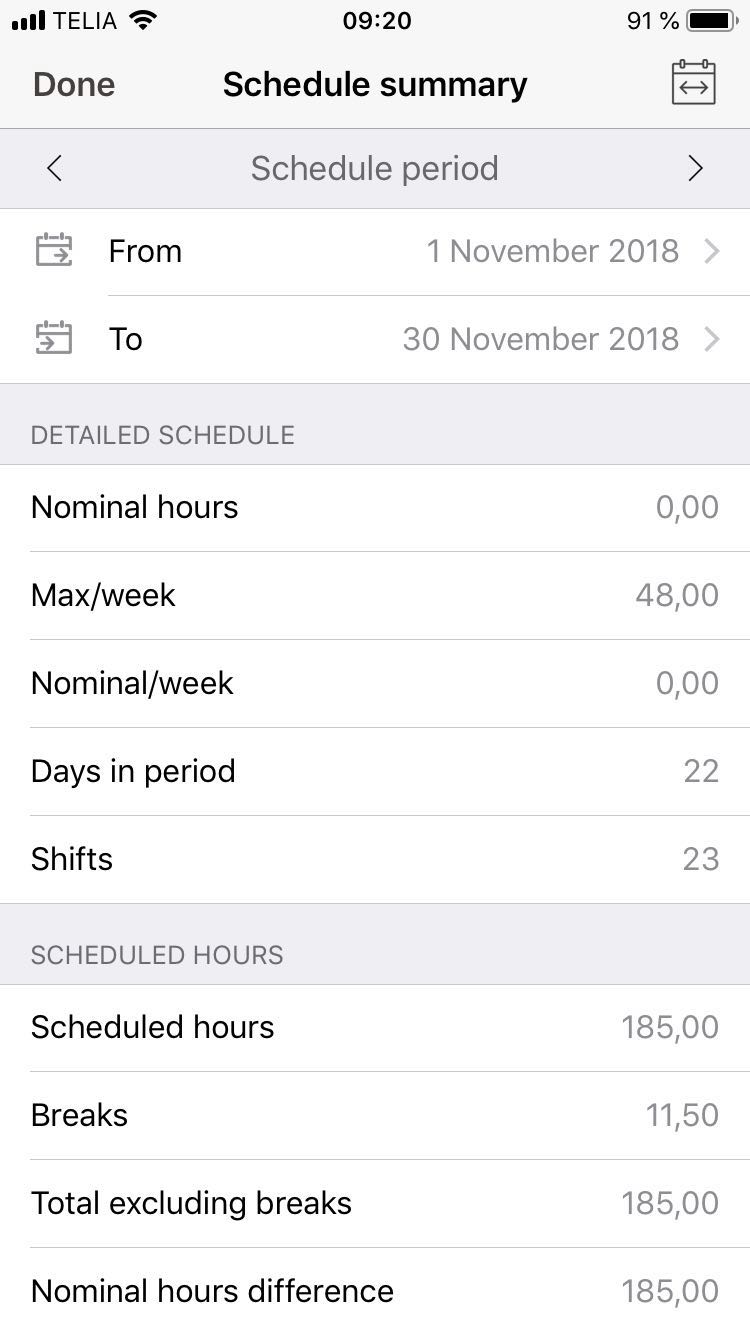 It is also possible to set a time span or to choose a specific schedule period from the agreement. This functionality is controlled using access rights and summaries for nominal hours is turned off by default as some companies do not use nominal hours. The information inside the schedule summary view includes the same information as the detailed schedule in the staff portal.
Support for locked user status with a custom message
In version 2.28 we have added support for the new "locked" status for users, which is now set instead of "passive" if they have too many failed login attempts in a row. It is also possible to manually lock users through integration and set a custom message that can include an external web link that the user has to visit and perform an action in order to log in again.
Support for Italian language
The app now supports Italian.
---
---