Mobile - Create a shift for yourself
In order to create a shift for yourself in the mobile app, you need to start by navigating to the schedule view by choosing Schedule in the side menu. Then, complete the following steps:
Click on the three dots in the top right corner.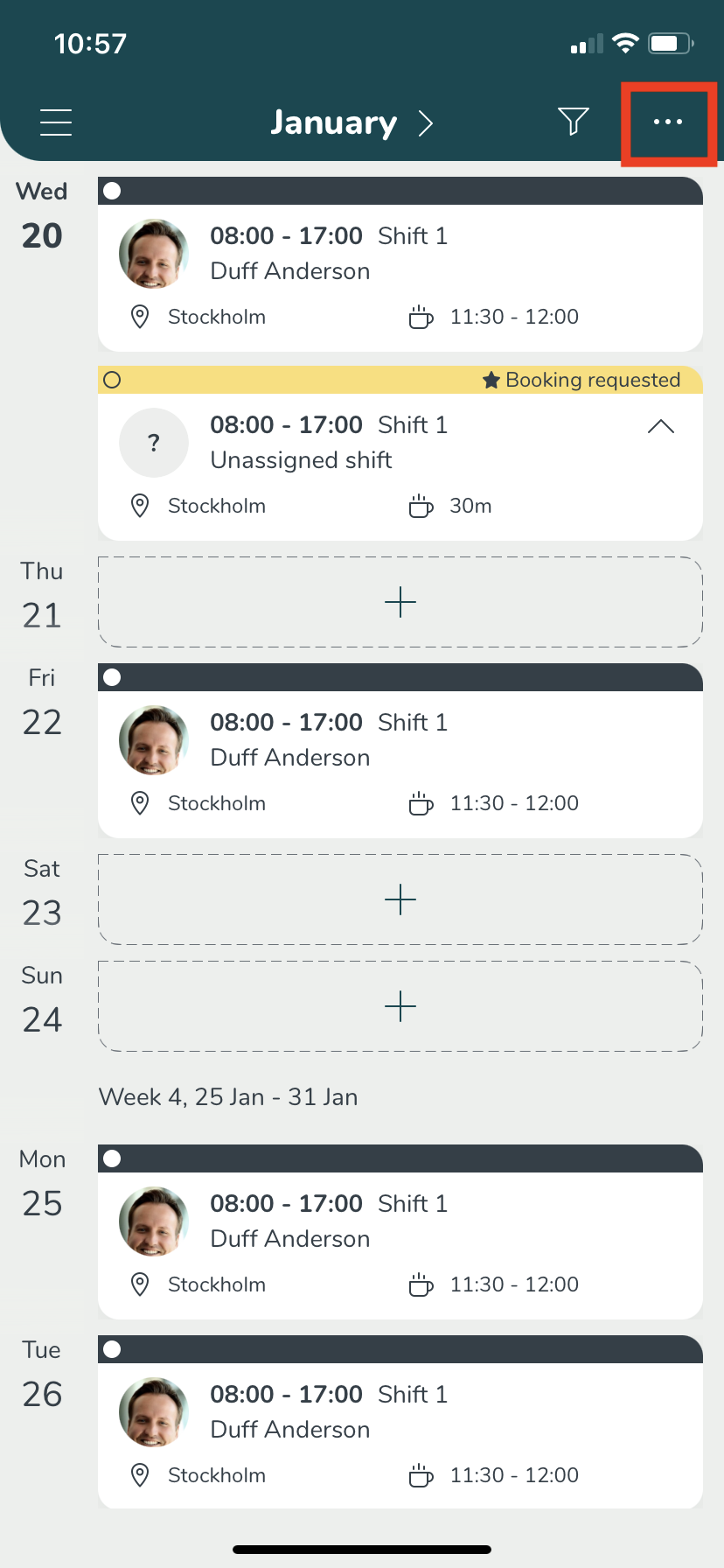 Click Add shift.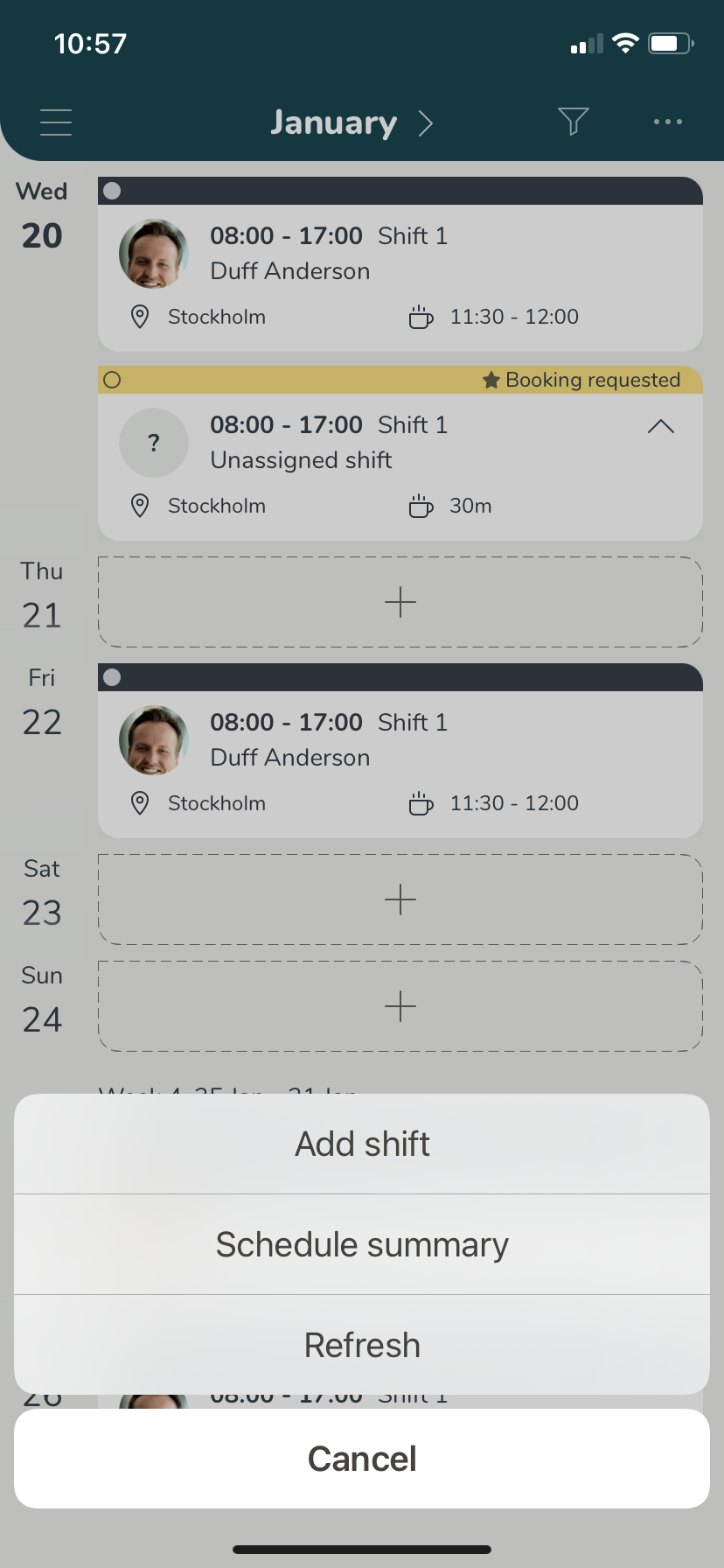 Set the correct details for the shift like date, time, and shift type. Click Save.
Unless any warnings are triggered, the shift will be assigned to you and you can see it in the schedule view.
If you want to change an already existing shift that is assigned to you, simply click on the shift you want to change and click Edit in the top-right corner. Change the details you want to change and click Save.
If you don't have the option to add a shift or edit a shift this is because you don't have access rights to do this in the system. To get this you need to contact your managers or the Quinyx admin in the organization you work with and ask them to activate the access rights for you.
---
---