Availability FAQ
Q: What is availability?
A: Availability enables you to see if employees are available in the web app's schedule view. The purpose of this feature is to allow you to find relevant employees to schedule for a particular shift. This also simplifies scheduling employees who are shared across units. You can see when employees who are shared with your unit have shifts on other units.
You can filter on Employee has > Availability to see who is available to work during a certain period.

Once you've filtered, you can quickly view your available employees.

Q: Can I add availability for an employee?
A: You can add availability on behalf of an employee.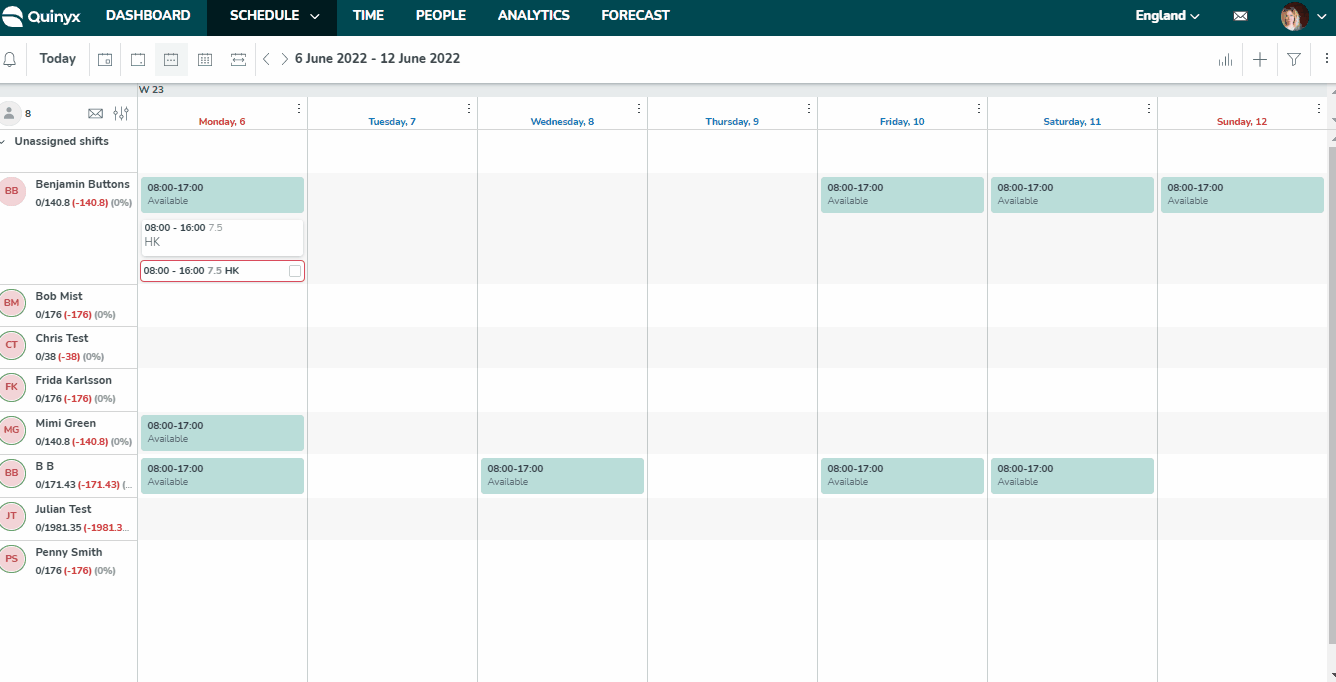 Q: Will employees receive a notification if their availability is edited, added, or deleted by a manager?
A: Employees don't receive a notification when a manager edits, adds, or deletes their availability.
Q: What is mobile availability?
Mobile availability allows users to add when they are available to work via the mobile app.
Read more
here
about using mobile availability.
---
---