Mobile - Time Trackers, salary types, & estimated salary
To find the page for time trackers, salary types & estimated salary follow the steps below:
Select the Attest tab
Click the icon showing $ with a ring.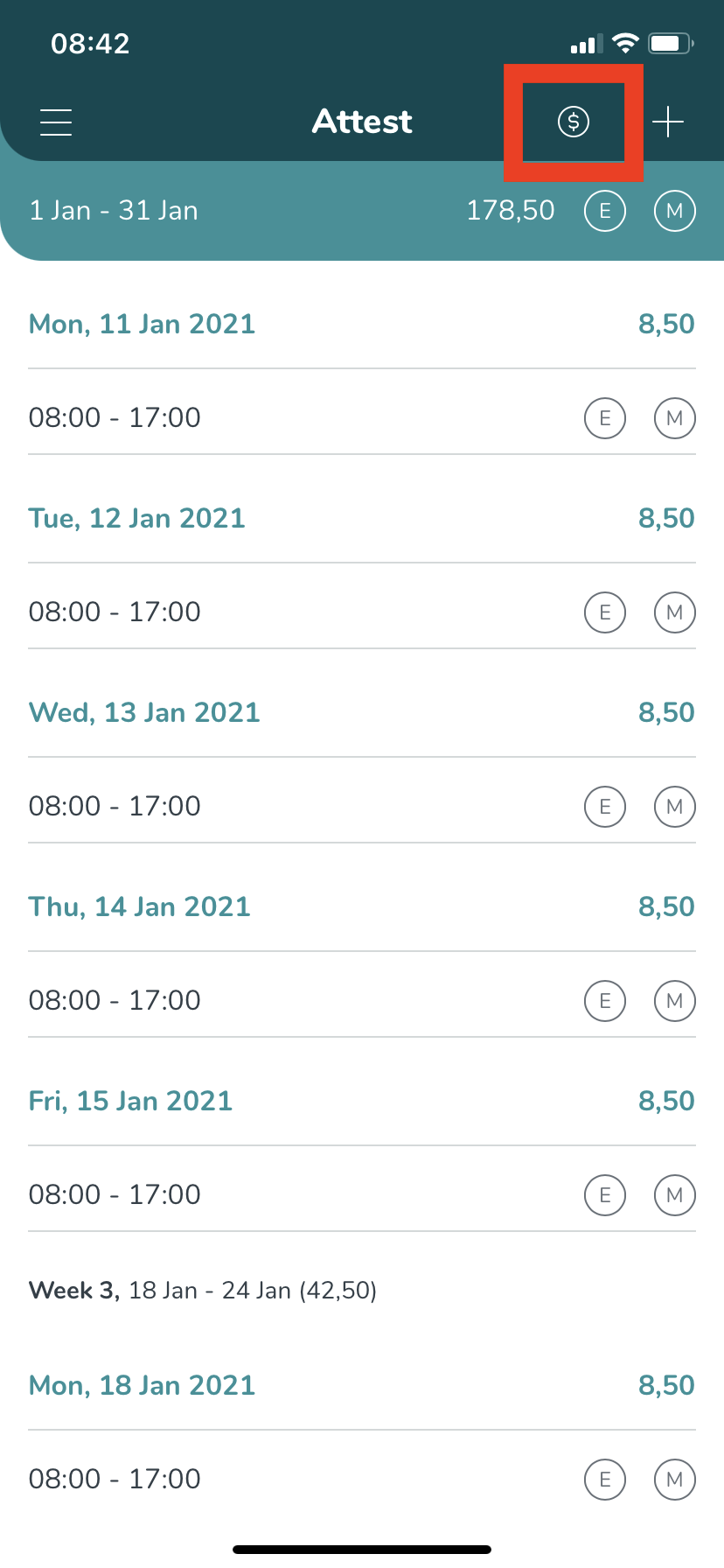 Here there are several menu choices - Time Trackers, Salary Types & Estimated salary if you have the access right turned on for these functions.
Time trackers
Here you can view your current Time Trackers if they're saved in Quinyx. Examples include remaining holiday allowance, flextime, or time in lieu.
Salary types
Under the Salary Types menu, you can view which salary types have accumulated for a particular period. For example, you can check how many UT hours you have worked. Click on the arrow to the left to see previous periods, or on the calendar icon on the right to go back to the current period.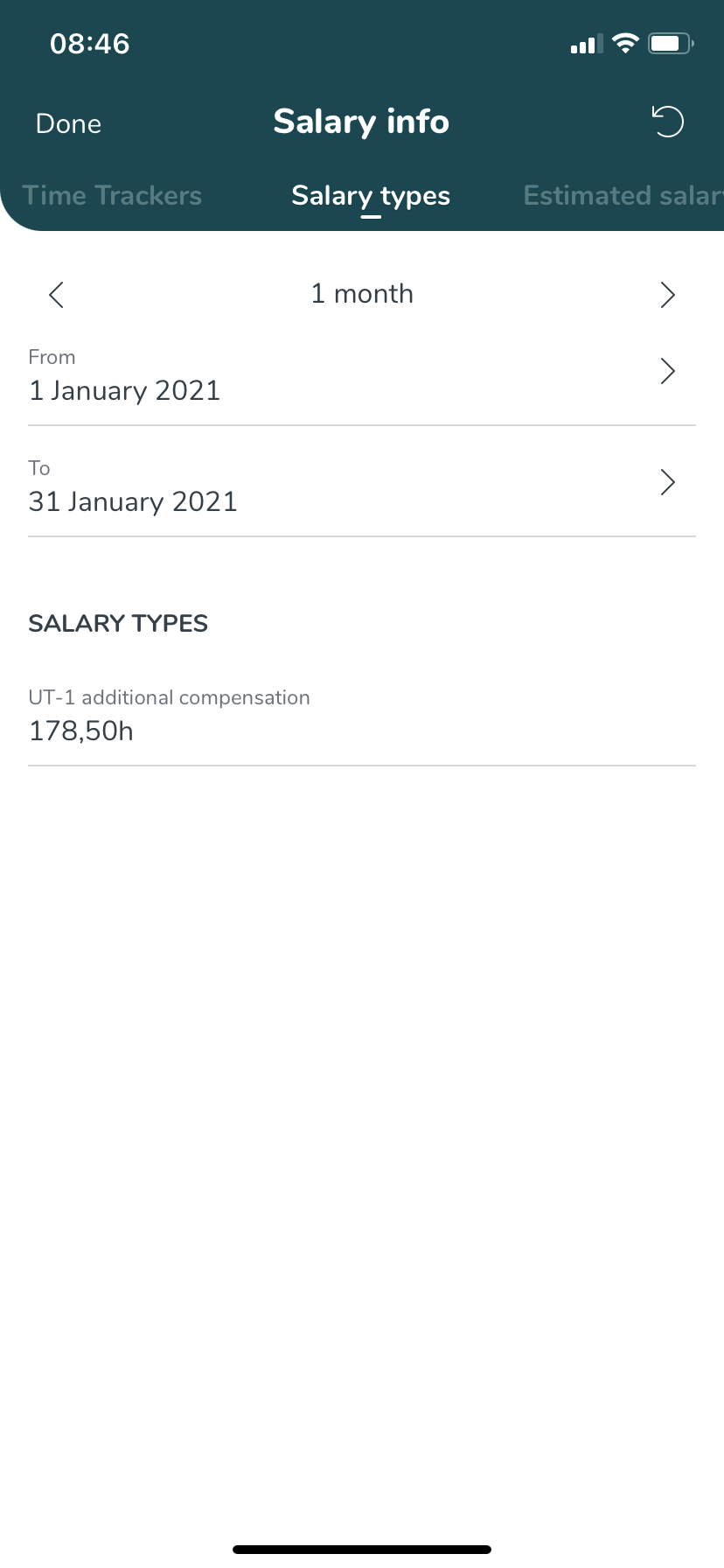 Estimated salary
Under the "Estimated salary" menu you view your estimated salary for a longer period of time in the mobile apps. The maximum amount of days you can view is a full month. This function is available in the tab "salary types" in the attest view.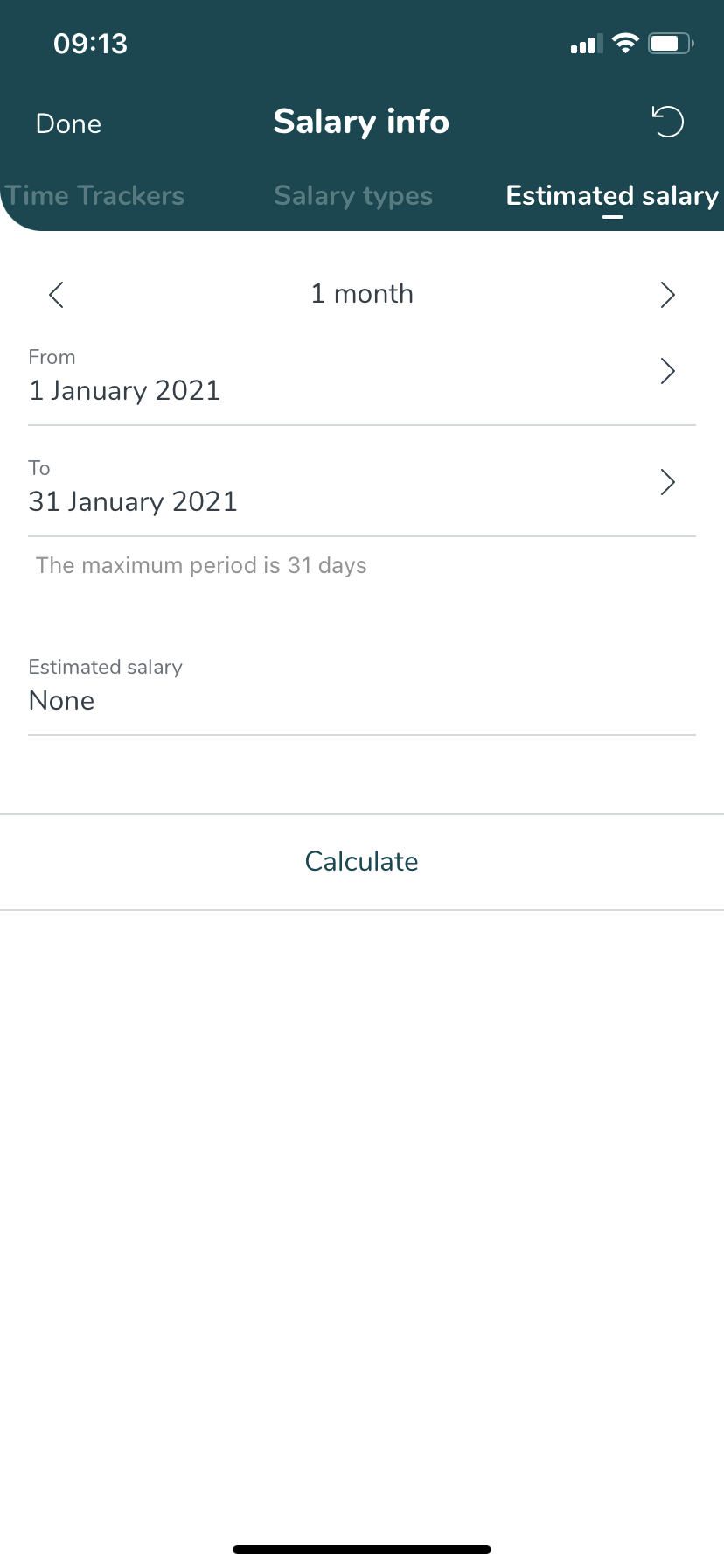 ---
---