Webpunch
Quinyx offers several ways to punch. Webpunch is Quinyx's own interactive system built to function on a variety of  hardware such as computers, tablets, smart devices, and point of sale systems.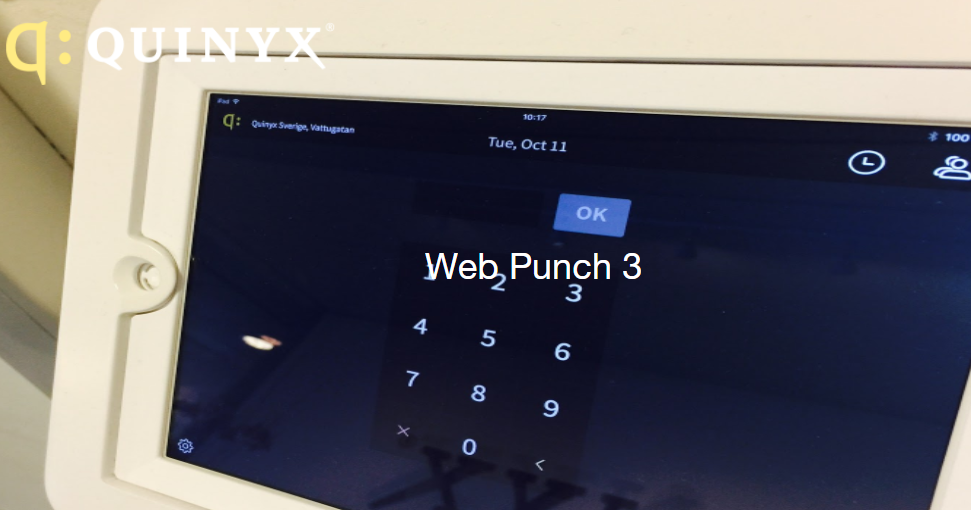 What can you do with Webpunch?
Punch in and out in different ways
See shifts
Enter absence and overtime
Read Qmail
Punch breaks
Punch without a schedule
Punch manually
Punch offline
Automatic login link
Punch in and out with:
A number (employee ID)
RFID tag (it is possible to hide number keys if this is used)
Magnetic card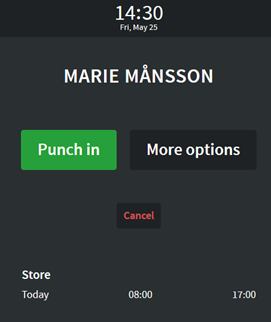 See shifts
An employee can see shifts, worked hours, and any Time Tracker balances.
See activity
It's possible to see who has punched in, punched out, and absent.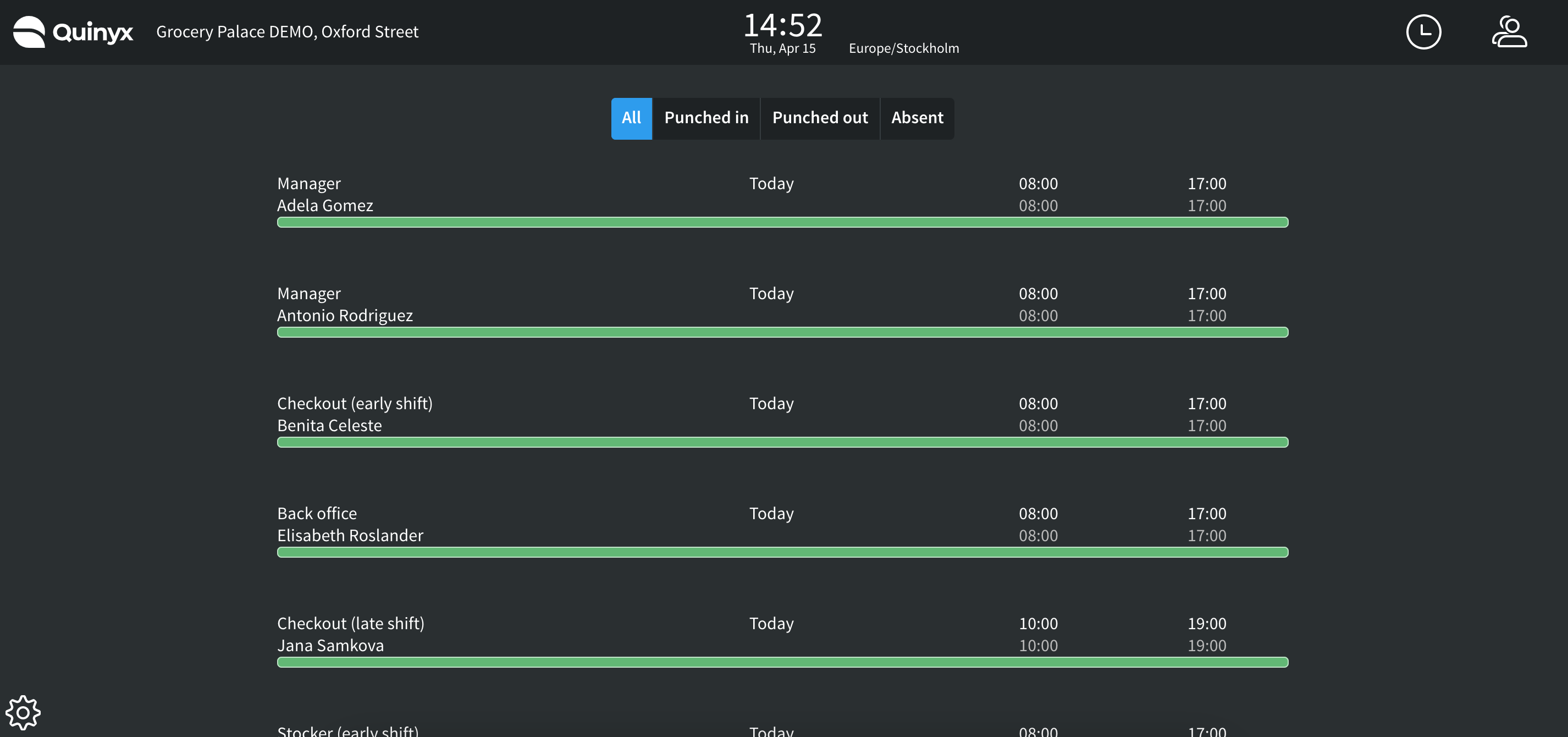 Read Qmail
An employee can read their Qmail in Webpunch. Messages that are marked as important pop up immediately when the employee punches in or out.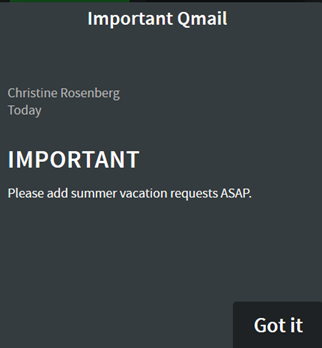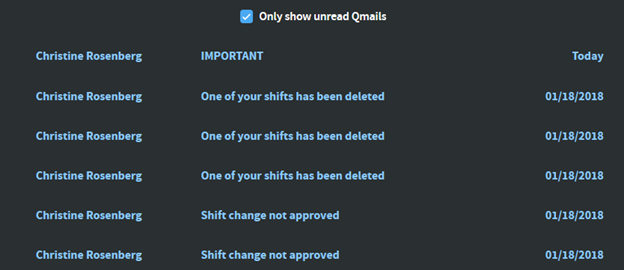 Punch in and out for breaks
Punching in and out for breaks is done in exactly the same way that you punch in and out. This is a good way for both managers and employees to assure themselves that the break is not longer or shorter than scheduled.
Punch absence and overtime
If the employee is early or late, according to scheduled time, the person can be required to specify a reason for this so that the manager is notified when the times are to be approved.
When the shift has ended, the employee punches out. If the employee punches out before scheduled time, the person can be set to be required to specify a reason for absence. If the employee punches out later than scheduled time, the person can select to save additional time like overtime, time of in lieu or to ignore overtime.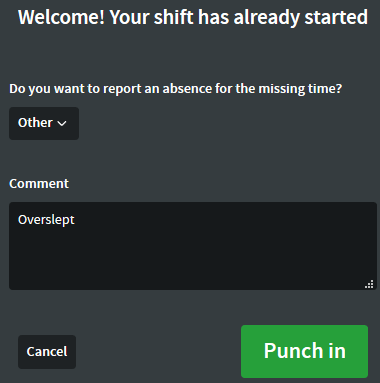 Comments
The employee can also, depending on settings, add a comment to for example explain a late arrival or any other event. The comment is shown in the time card.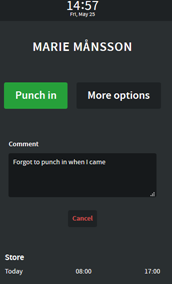 Punch without schedule
Sometimes an employee is called in on short notice, for example, if someone else is ill. The employee can then, if the function is activated, punch in without a scheduled shift. The manager can then easily see worked time even if the person in question was not initially scheduled. A default shift type associated to punching without a shift can be selected on the unit card.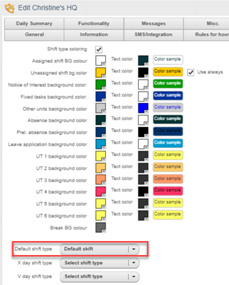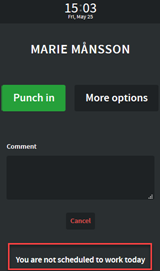 Manual punching
By clicking the More options button, the employee can (if activated) select shift type, cost center, project, reason for absence, and also add a comment upon punching in. This can be useful if the employee for example is called to another department at short notice and will punch his or her time in another shift type, cost center and/or project.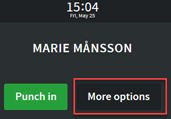 Offline punching
If the internet connection on the device you use for  Webpunch on goes offline, an employee can still punch in and out. Webpunch syncs the information as soon as the internet connection is available again. The maximum number of offline punches that Quinyx can handle is 25,000. It's important to ensure that the time on the device is correct since Webpunch punches according to the time on the device.
Automatic login link
There are two ways to log in to Web punch. Either a person with higher authority, at least local manager, logs in at https://app.quinyx.com/webpunch3.
Alternatively, Quinyx will provide you with an automatic login link which can be saved in the address field or the landing page, depending on which browser is used. In this way the manager does not need to log in, the employees can just punch in and out. The automatic login link includes time zone.
Punch time on tasks/subshifts
Users have the possibility to punch in on tasks in Webpunch.
The functionality is activated on an agreement template by checking Time > Agreement template > Time > "Allow punching for tasks".
When an employee punches in, there is a drop-down list for which shift or task the person will punch in. Shifts that are in progress or are within 2 hours ahead can be selected in the list and all tasks that are in progress or in the future are possible to punch in on.
It's also possible to punch in for unplanned tasks by selecting unplanned punching and then which shift type that the punching refers to.
Even if there is no task, but the user has more than one shift within a two hour period, the person needs to select in the drop-down list which shift they want to punch in for. The user doesn't need to punch out from previous shift but only needs to punch in to the next one.
When it's time for the employee to punch in for his or her next task, it's selected in the drop-down list. If the employee doesn't have any more tasks on the day, the employee can punch in for his or her original shift. When it's time for the employee to go home, the person punches out as usual. You therefore punch out from tasks and shifts, without punching in for the next shift. Punch out is only used when it is time to go home.  
It's not recommended to combine punching of interruption shifts with punching for tasks.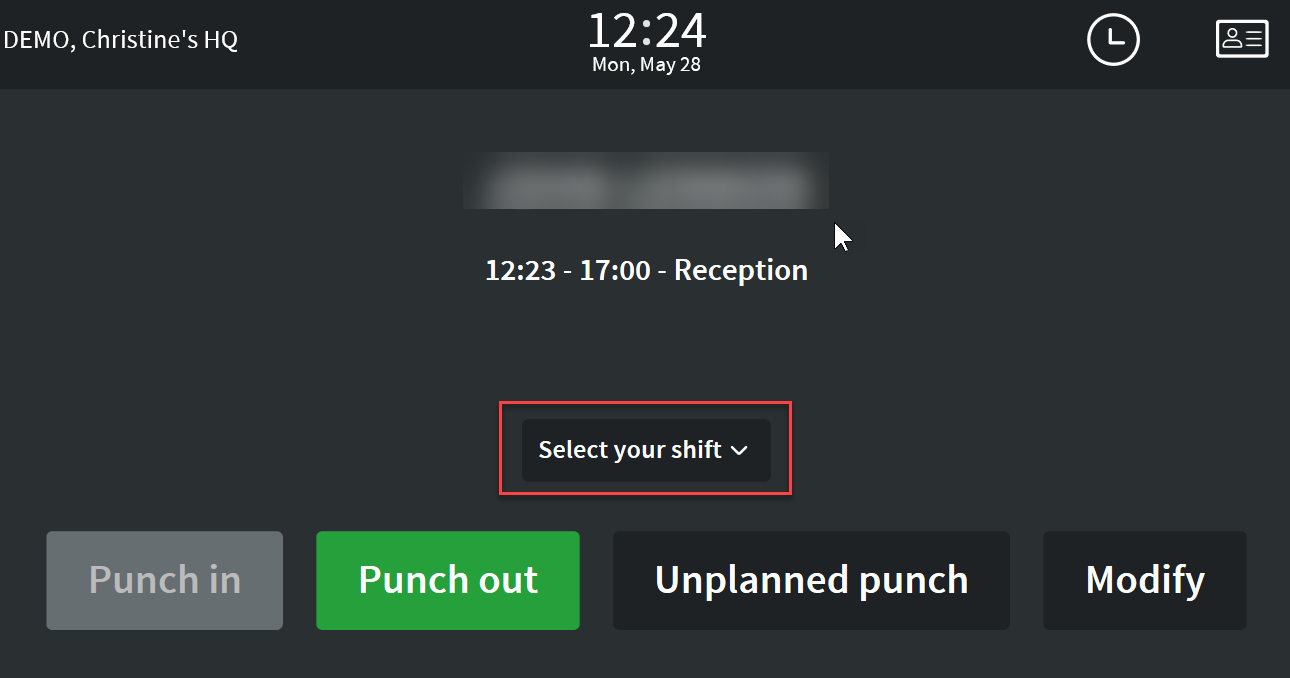 Settings
Access rights in Webpunch are configured under Settings > Access rights > Webpunch.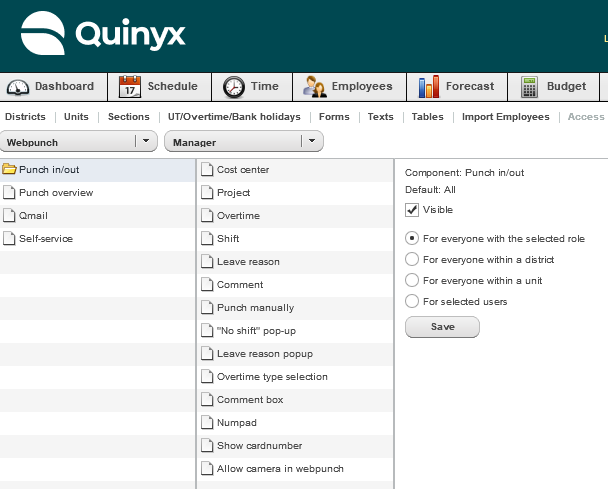 ---
---