Quinyx Community

What is Quinyx Community?
Quinyx Community is a forum for customers in the maintenance stage where they can exchange experience and knowledge about Quinyx's solutions.
It is open to Support contacts only and is accessed through the Support portal. Customers can opt out of their Support contacts' access to Community.
This is not a replacement for Support! Specific & personal questions about Quinyx's solutions continue to be filed as a case in the Support portal.
What is the added value for our customers?
We want our customers to feel a sense of belonging. And sometimes, questions are better answered by someone who uses the product as they do.
Having a place within the support portal, it will allow users to: 
Connect with Quinyx customers across different industries
Exchange tips and tricks
Access other customers' expertise
How does it work?

The forum is free and available for Support Contacts only. Access is done within the Support Portal.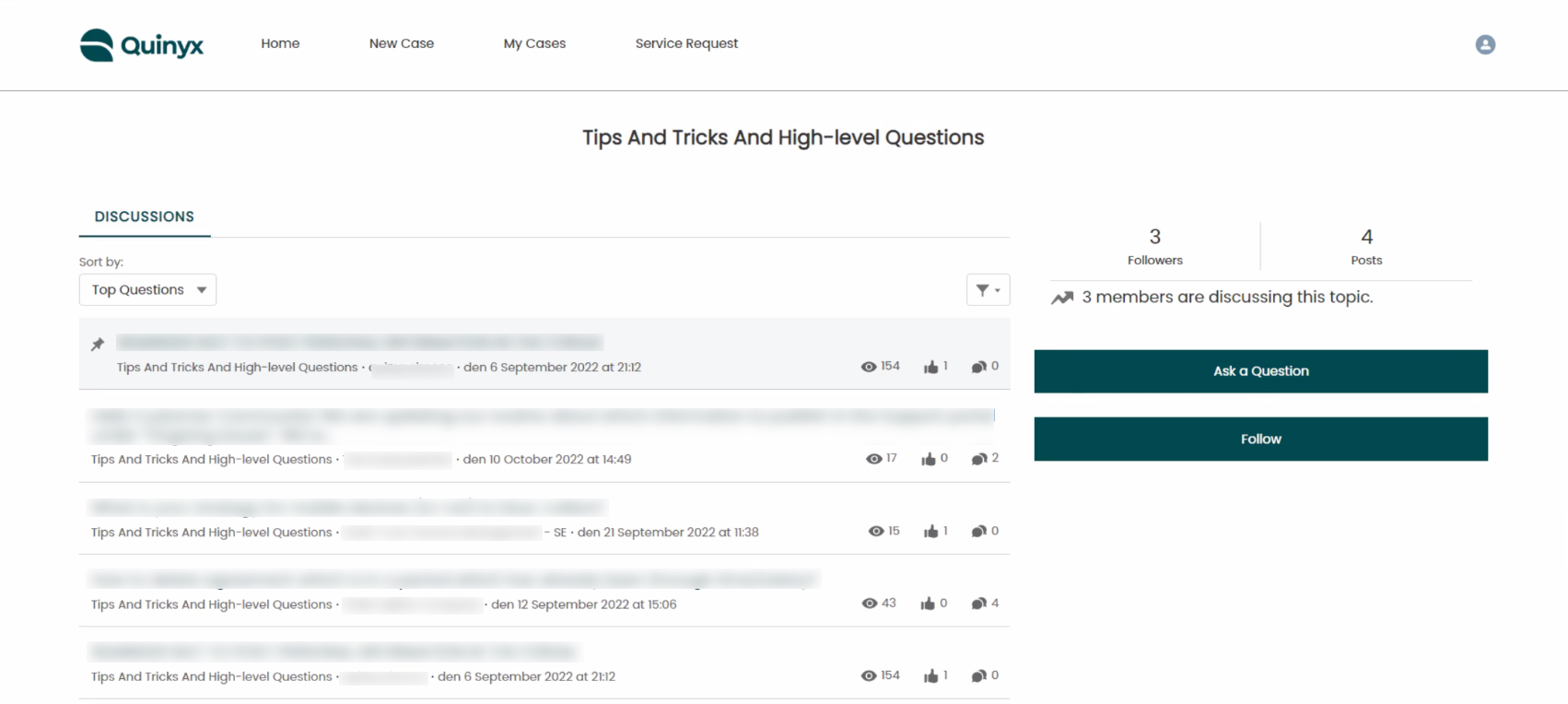 ---
---