Frontline Portal - Scheduled Tasks
Sometimes, you have all of the information you need to create a task but you don't want to send it out just yet.
Setting a scheduled publish date
Whether that's due to timing or not wanting to overload staff with too much on one day, then you can choose to publish tasks on specific dates or times in the future.
The default send date and time is set to Now, which is standard for immediate sending.

However, if you wish to adjust the date and time, you can. When you create your task, you can select Send out date/time. Once you've selected the time and date, you have the option to select whether you want the task to repeat or not, and if so, at which intervals.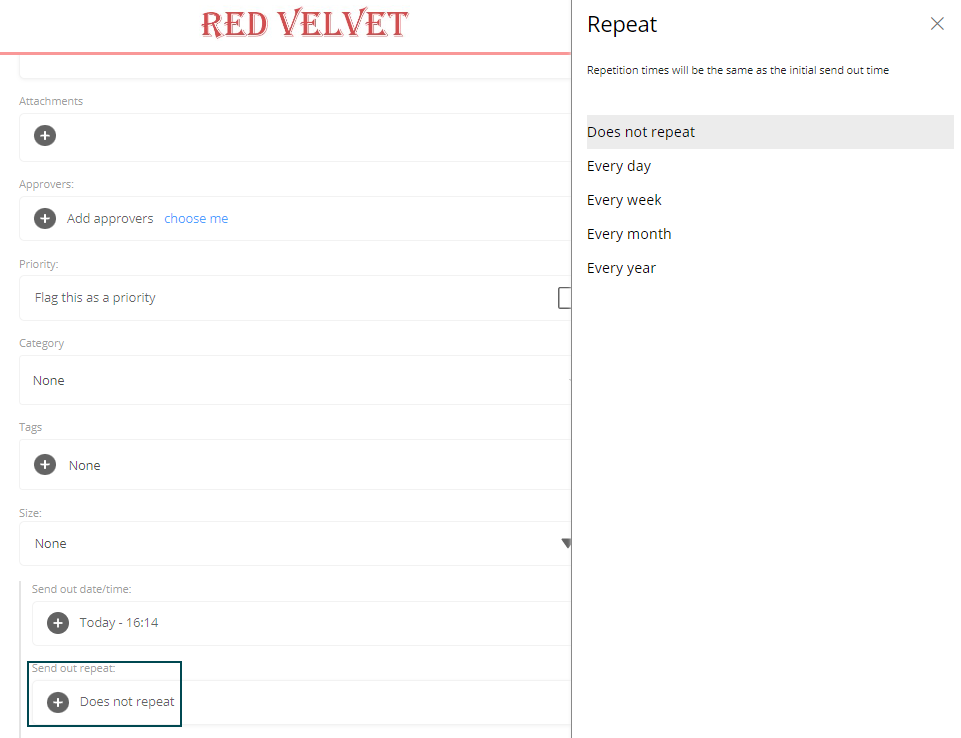 If you choose a date in the send out date/time, once you've added all of the content to your task, click Schedule so the task will be sent to the audience on the date chosen.
NOTE: If the field "Send out date/time:" is left at the default of "now", that means that once you've added all of the content to your task and clicked Send now, the task will be sent immediately to the audience.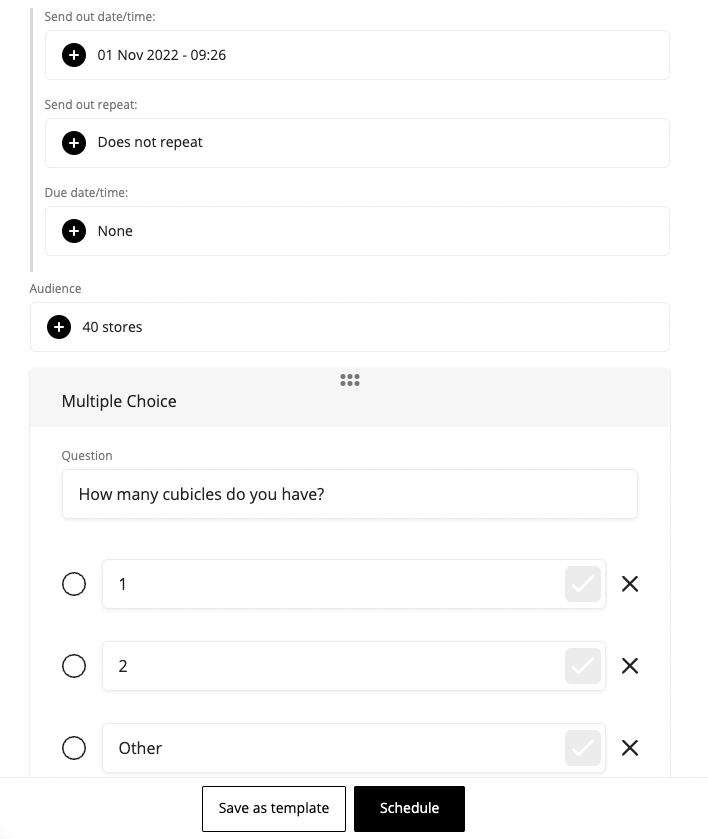 Reviewing Scheduled tasks
You can review scheduled tasks by selecting Overview.
The Collections window will open, allowing you to choose scheduled tasks.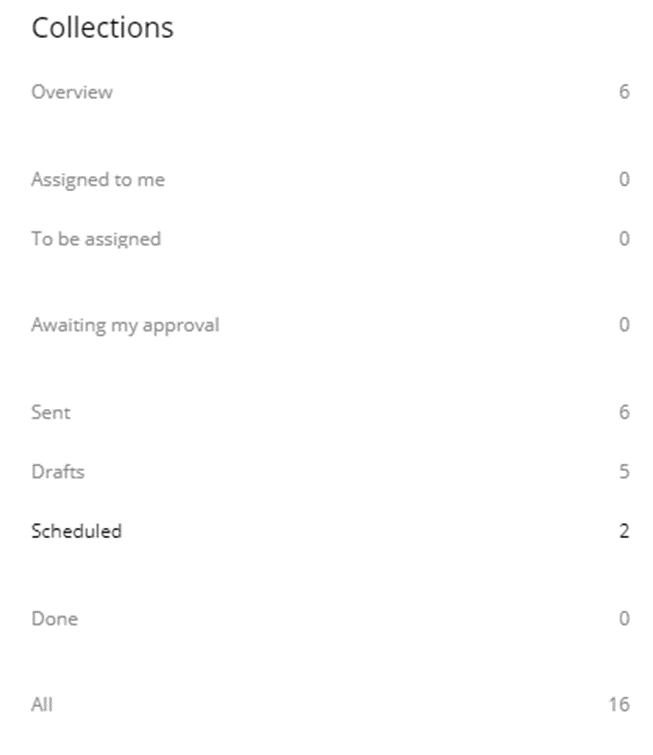 Choose the Scheduled Collection of your Dashboard to review tasks that are set to be sent at a later date/time.
Click on your current Collections Overview to toggle between Collections.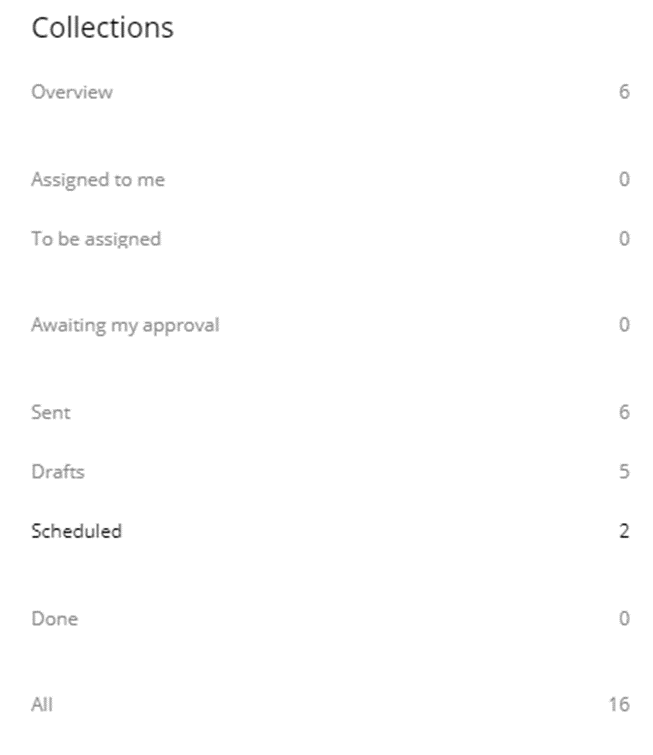 ---
---