Employee email is not unique
When an email address is already registered in Quinyx, you'll receive an error message "Employee email is not unique".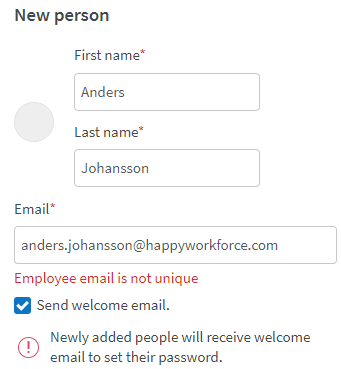 When this happens, you can resolve it by following one of the steps below:
Use a different email address.
Ask the employee to contact his/her earlier employer to change the email on the existing user account.
If the employee has an email account from Google, Yahoo, or Hotmail "+(something)" is automatically added to the email address to make it unique. An account is created for that employee, and they can log in with, for example, "anders.johansson+test@happyworkforce.com" and emails will still be delivered to "anders.johannson@happyworkforce.com".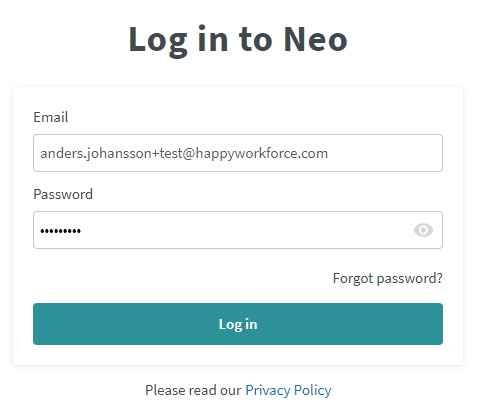 ---
---