Version 0065
Analytics
With the release of Neo 0065 we are introducing one new reports that can now be generated and downloaded from Neo.
To read more about how to generate and download reports please read the release note for version 0064
To generate the Time Tracker report you need at least read access for the permissions scheduling and punches.
Organisation
With this release we are introducing two new features to the "role overview"
Shared label
It's now possible to see if an employee is shared from another unit when looking at that employees role overview. The role that the employee has on the shared unit will be indicated with a blue label that says "shared":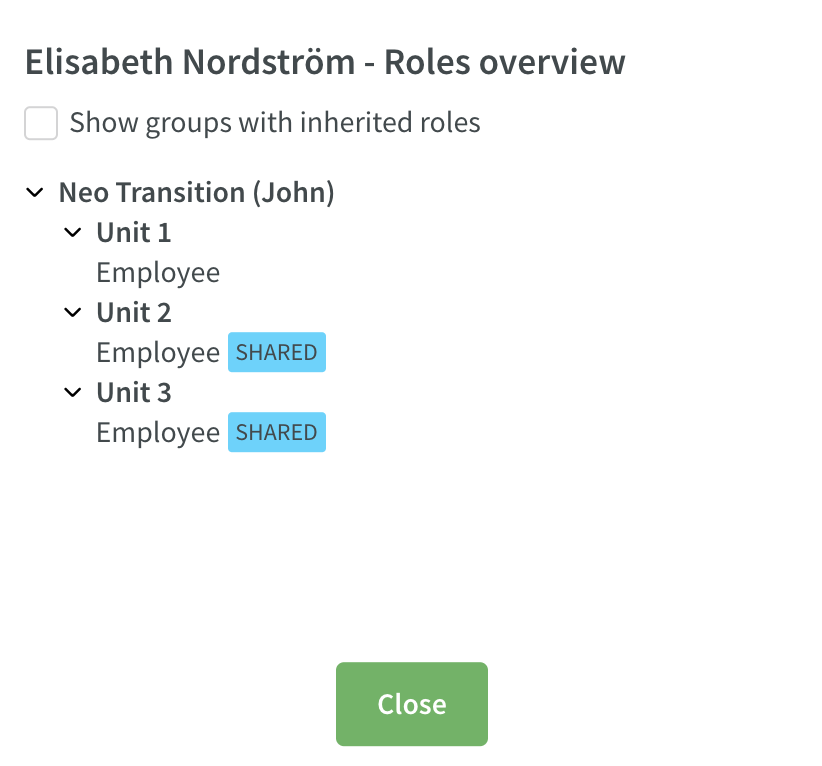 Show groups with inherited roles
It's now possible to decide if you want to see inherited roles or not when looking at an employees role overview by checking the checkbox "show groups with inherited roles". The inherited groups will then be displayed and you will see a label called "inherited" next to the inherited role: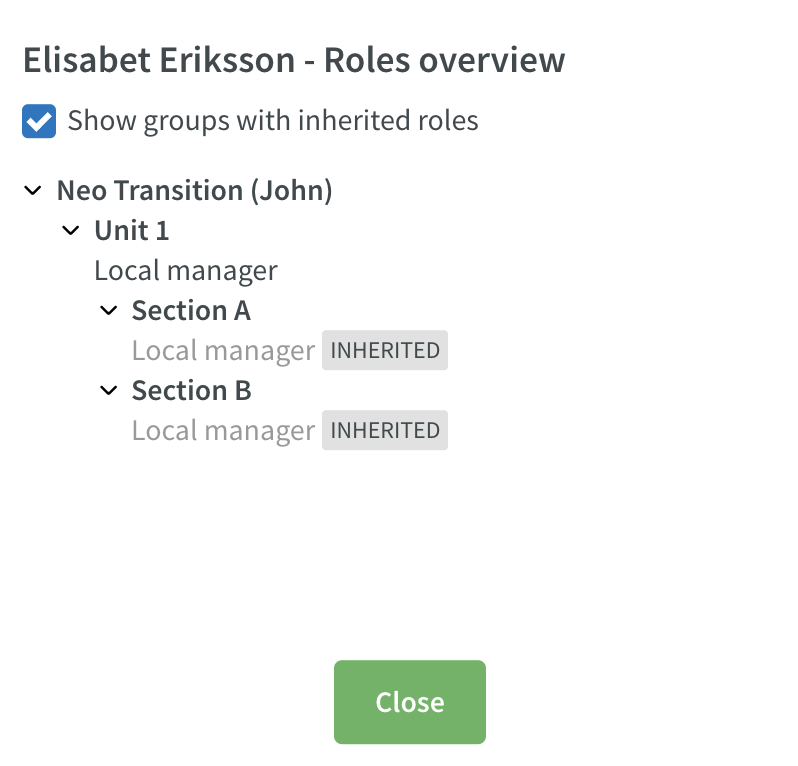 Schedule
Employee KPIs
As of this release you will be able to see Employee KPIs for all units to where the employee is shared.
General
As with this release the date and time format (i.e. "miliary time" or 24hr clock) is set by the selected language in Neo which will show the time and date in local format.
Note that time input fields are still determined by the selected OS/browser setting.
---
---