Version 1.78
Release date November 30, 2022
Platform update
New functionality
Email notification sent to task approver
Approvers of tasks will now receive an email notification with a link to navigate to Concrete when a new submission requires their approval.

Redesigned audience picker splash page
We've introduced a new audience picker splash page (landing page displayed when you press the '+' add audience button within a resource in Concrete). This change will enable some really cool features to be embedded within the splash page in the future!
The former audience picker splash page looked like this:

The new audience picker splash page looks like this: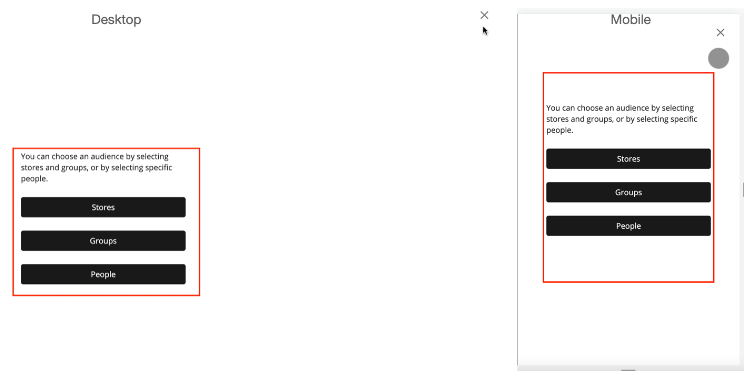 Bug fixes
Resolved an issue that prevented stories (with start/end dates) from being visible on the calendar view. 
Resolved an issue that caused completed tasks to remain in "Overview" instead of "Done".
Resolved an issue with the toast message when several items were downloaded on the mobile app. 
Resolved an issue that prevented users from being rerouted to the next page when deleting a file within a folder using the file preview feature.
In the next release
In the upcoming December 14, 2022 release you can expect:
Audience picker splash page to include recently saved lists
Further MUI improvements
More bug fixes and service requests
Discovery
We are currently running discovery for the following:
Distribution

Import distribution list 
Ensure newly added stores/users can access already shared content
Make distribution and audience selection easier and more intuitive
Etc.
---
---