Colors FAQ
Q: Can I customize the colors and add company branding in the navigation bar?
A: Sure! You can add company-specific branding. Just go to Account settings > Appearance > Navigation bar.

Read more about the navigation bar
here
.
Q: Can I make shift types different colors?
A: You can associate a specific color with a shift type. This provides the scheduler with an excellent overview in the schedule. You can do this by going to Account settings > Shift types.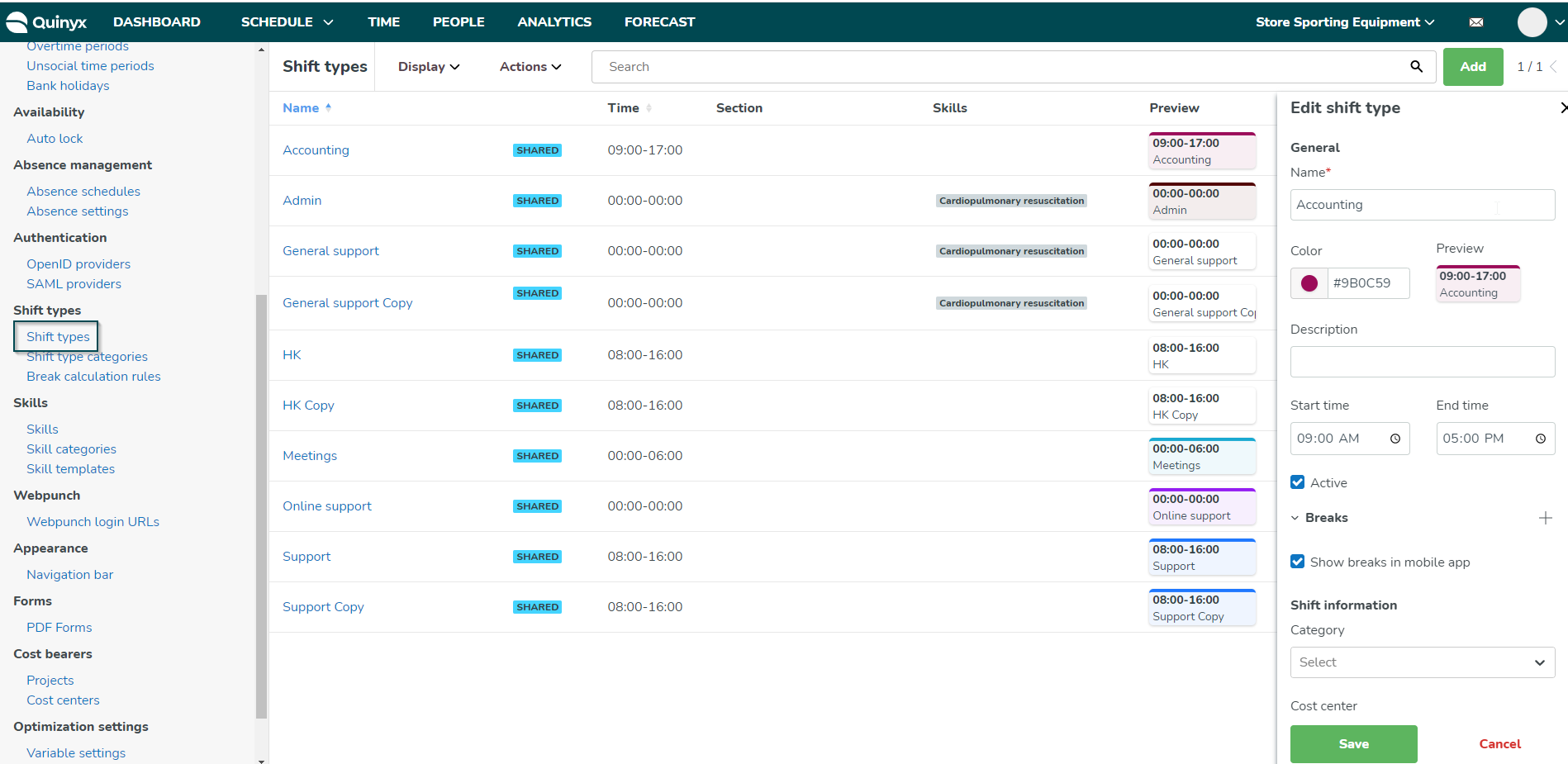 You'll be able to see the shifts and their colors in the schedule view.

Read more about working with shift types
here
.
Q: Can I assign colors to absence types?
A: No, all absences appear as black in Quinyx. 

---
---