Mobile - Applying for time off
You can apply for time off in the Quinyx mobile app.
Select - Absence request.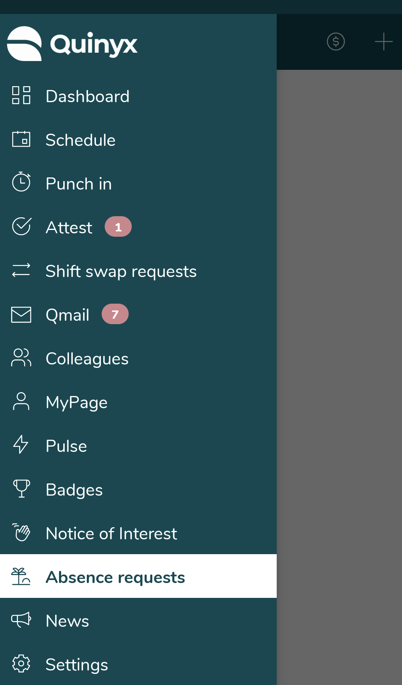 Click + to add a new absence request.

Choose the absence reason and date. You can add a comment to your manager.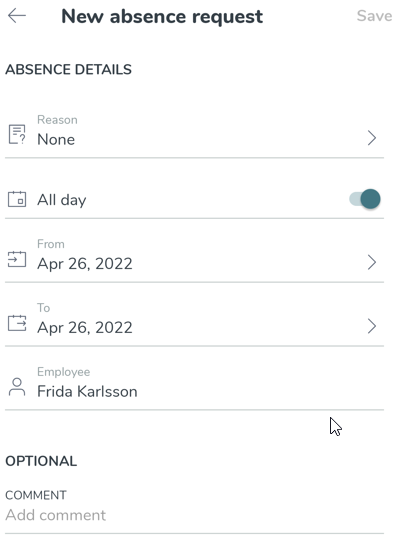 Click Save to save the request and send to your manager.
You'll be notified via Qmail when a decision about your request has been made. You'll be able to see the absence in the Attest view, in your Schedule, and in your calendar.
Attest view: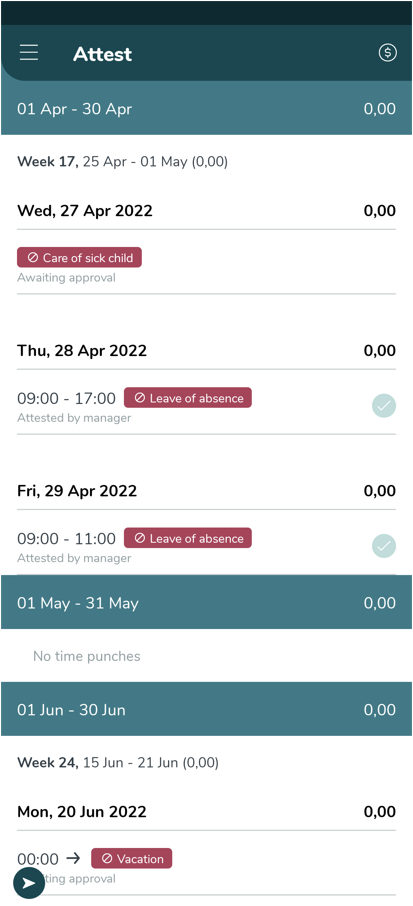 and in Schedule: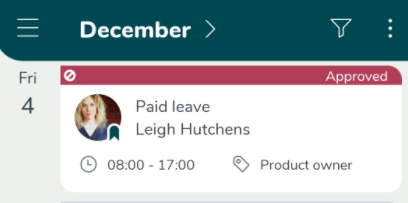 and on your calendar: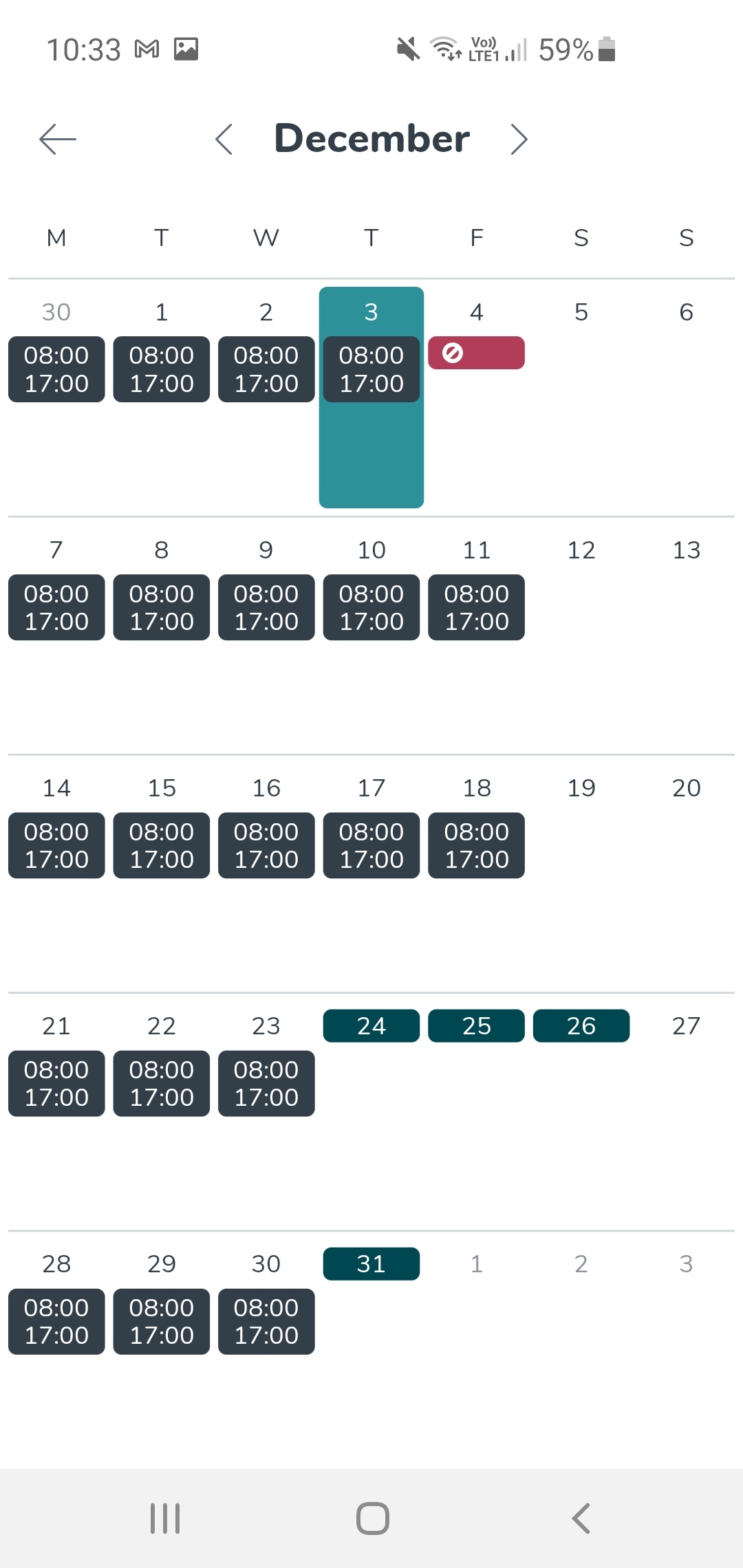 Now, the shift that has been replaced by the absence is removed from the dashboard since you won't be working that day.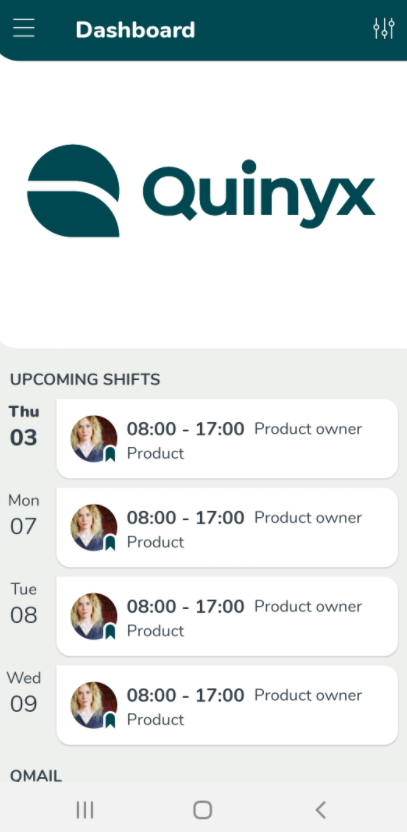 Read more about editing and deleting your absence request here.
---
---