Quinyx WFM Mobile 3.21
Automized labeling of Qmails
In this version of the app, we have implemented automized labeling of Qmails. This will make it easier and quicker for our users to find specific Qmails. You can filter on a specific label if you only want to see Qmails connected to that specific label. Every Qmail you receive will automatically get one of the following labels:
Absence events (for example, an approved vacation request)
Schedule events (for example, changed starting time for one of your upcoming shifts)
Shift swaps & Shift bookings (for example, an approved shift swap request).
Pulse & Badges (events related to pulse & badges)
Direct Qmails (direct Qmails from your colleagues and managers)
Availability (events and updates related to availability)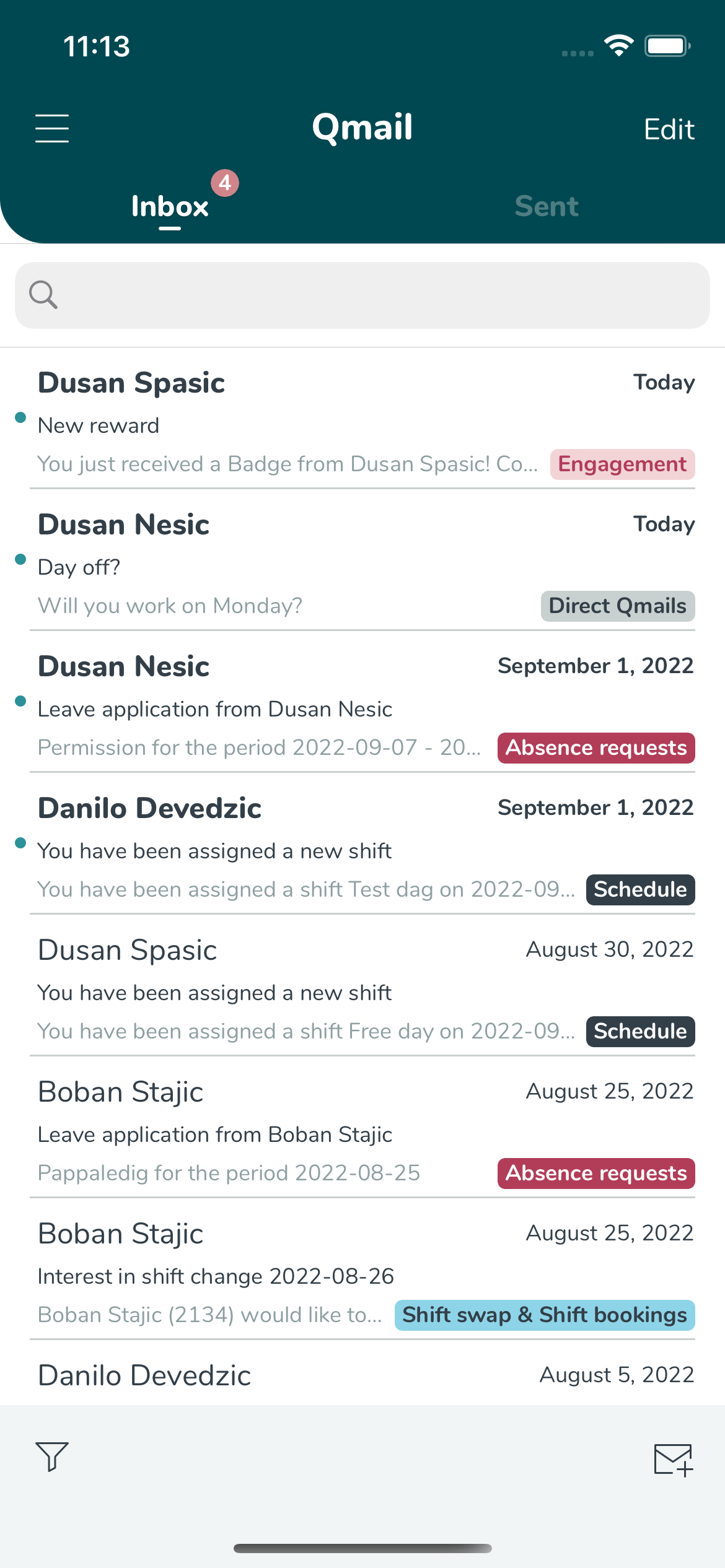 Updated design for badges and the punch in screen
We have a new design for the badges page and the punch in screen.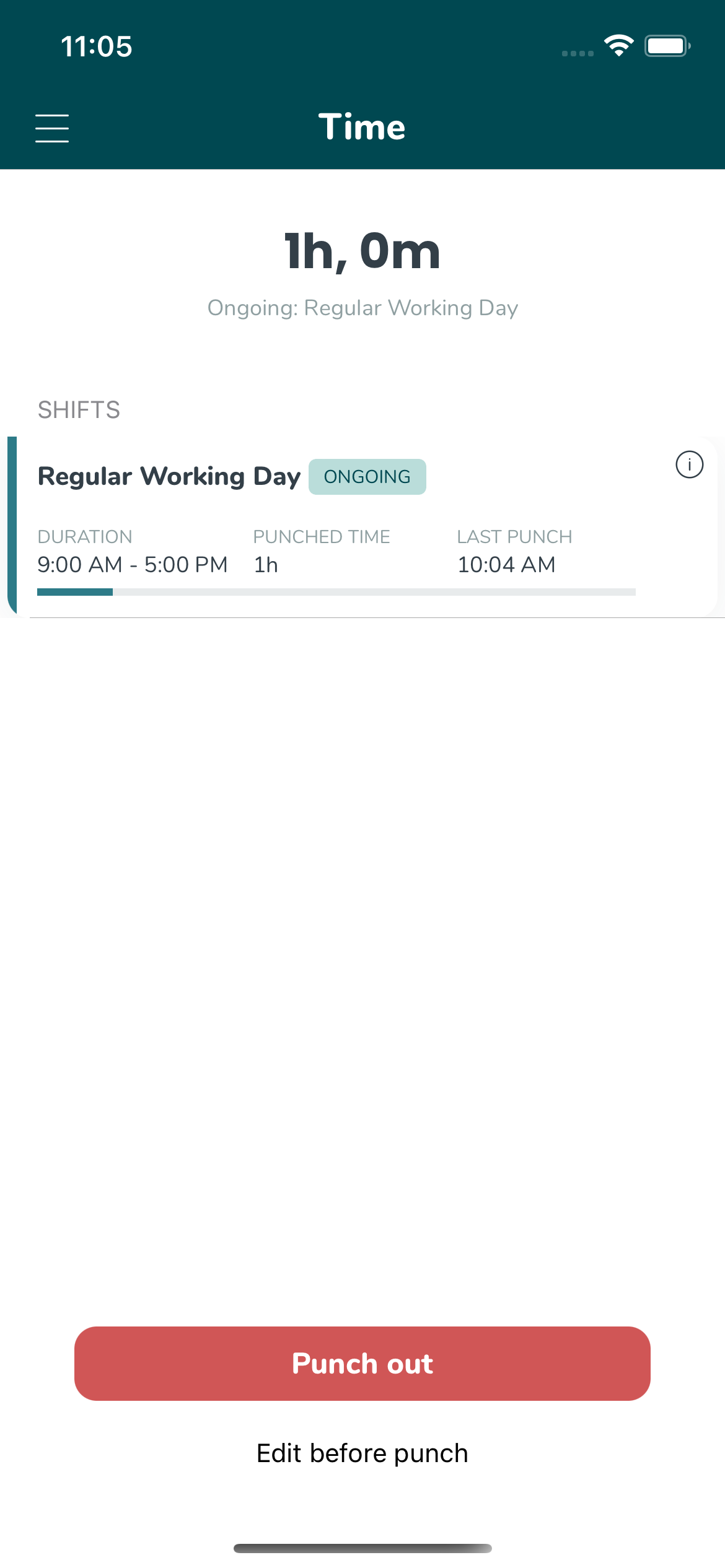 Additional improvements
Bug fixes
Performance improvements
---
---