Version 373
New functionality
Updated "Enable Flash" page
Prior to 373, if Flash was not enabled in the browser and the user navigated to app.quinyx.com, they were presented with the following page which explained how to enable Flash and provided information on the future of Classic: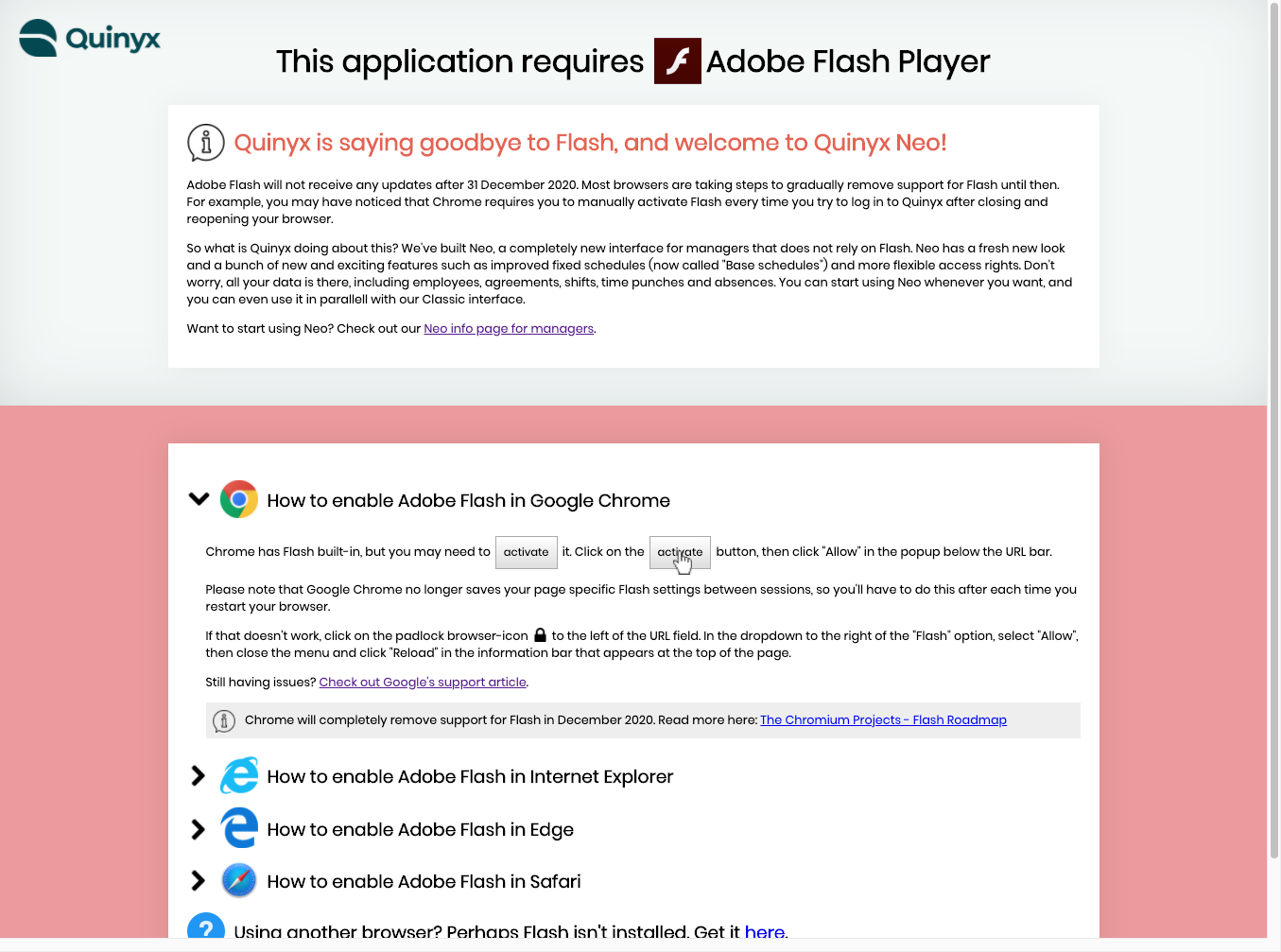 As has been communicated in previous emails to super users, from this release we will now give users the option to log in to Neo or Classic. The page will now look like this: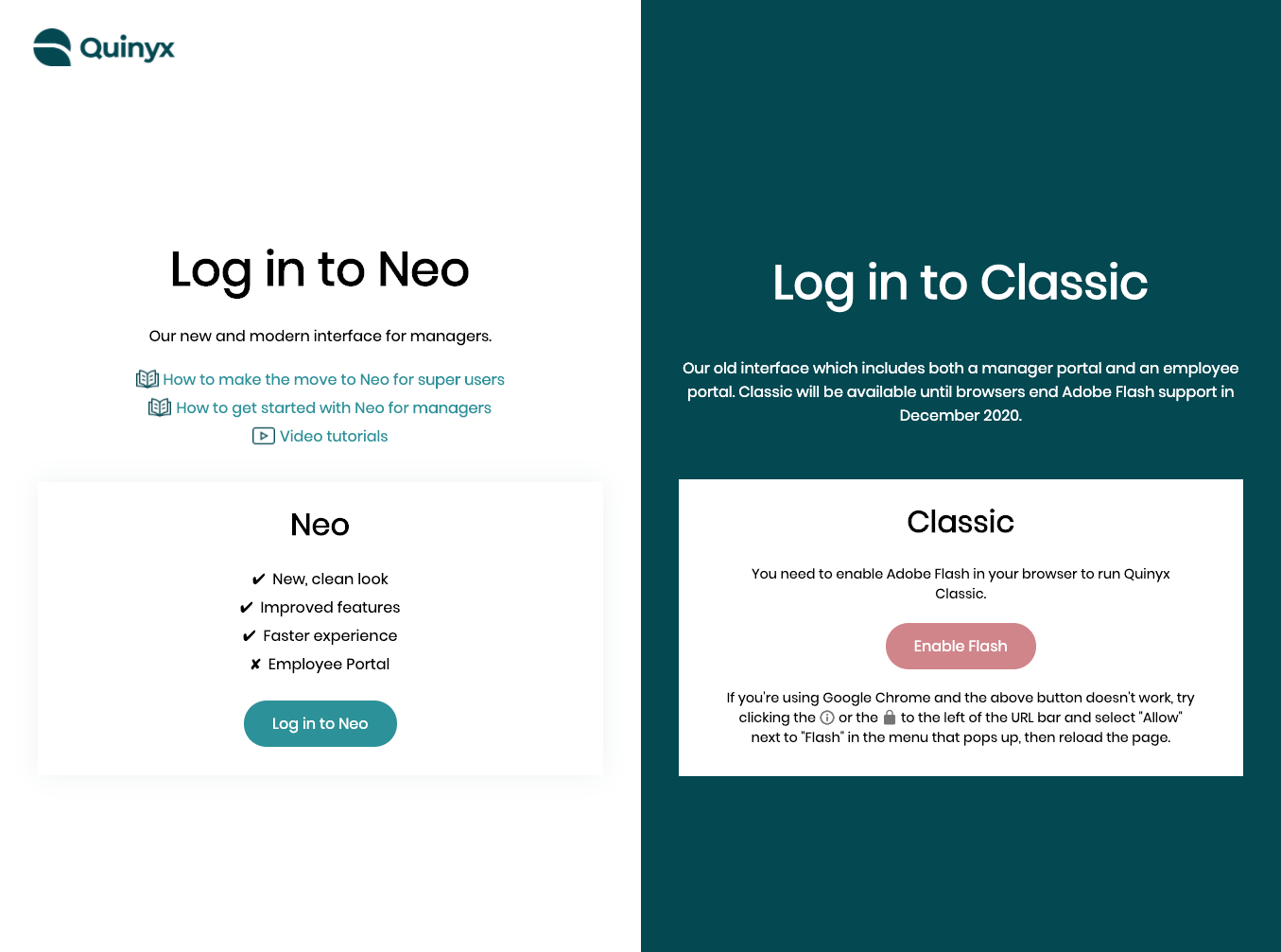 On the left are links to Neo onboarding material and the Neo login page. On the right is the "Enable Flash" button which triggers the "Allow Flash" window in Chrome and leads to the Adobe Flash download page for most other browsers.
Updates and performance improvements
Time tracker accrual Days over nominal days now considers a bank holiday with reduction of working hours in the calculation.
Bug fixes
Correction to generated overtime when passing daybreak and different overtime levels.
Correction to minustime not generated correctly in some cases when the last day has an absence.
Fix for shift type rules in combination with minimum on salary type still generating salary types.
Correction to time log incorrectly showing classic. The log will now show origin not found if origin is missing.
API / Web service updates
wsdlGetEmployeesV2 : Now returns extGroupId in the response if set
---
---