Mobile - Download and log in
Downloading the app

To download the Quinyx app, go to App store if you have an iPhone or Google Play if you have a Android. Select Quinyx Mobile.
Logging in
Open the app
Type in your email address/log-in ID
Fill in your password
Click Log in
In "Settings" you can choose mobile SSO environment if that is something the organisation you work for use.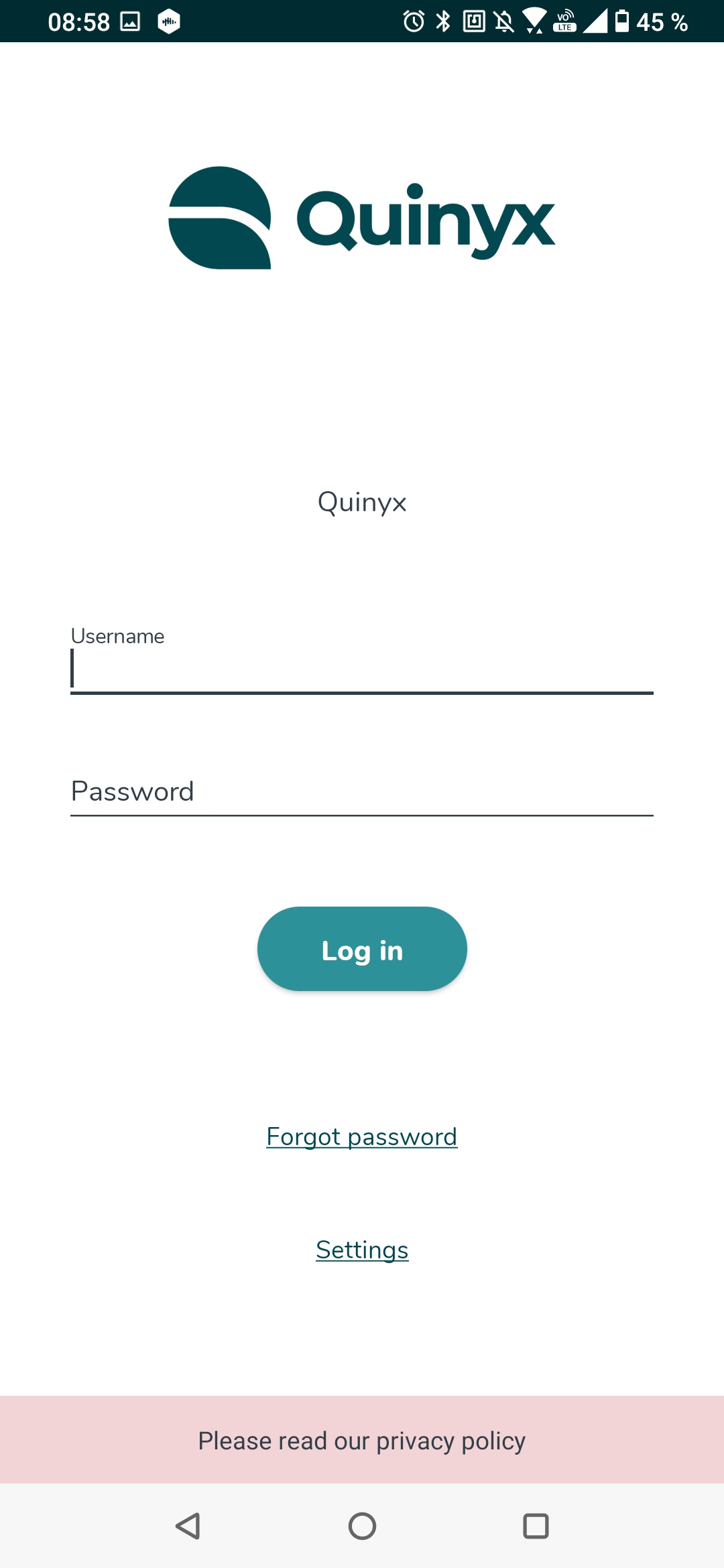 How do I reset my password?
Select Forgot password 
An email with a link to reset your password will be sent to you
Click on the link and follow the instructions
When you reach the screen that says "Your password has been updated", return to the Quinyx app.    
---
---