Frontline Portal - Viewing & exporting Form submissions
If you've been set to receive notifications on a form then you will receive a notification whenever a new submission is made.
Even if you haven't been set to receive notifications you can still explore & interact with all form submissions that have been submitted by stores that you oversee.
You can access the Form that you're interested in from the Forms Library section of the Homepage, or by going to the Forms tab.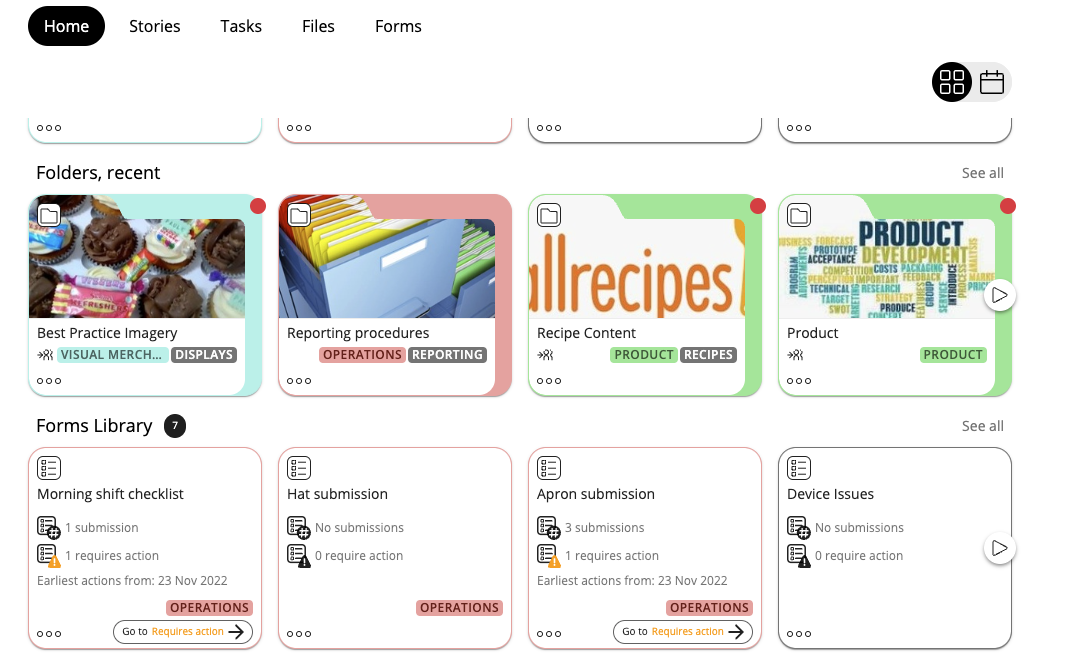 To see any submissions made on a form, select View Submissions.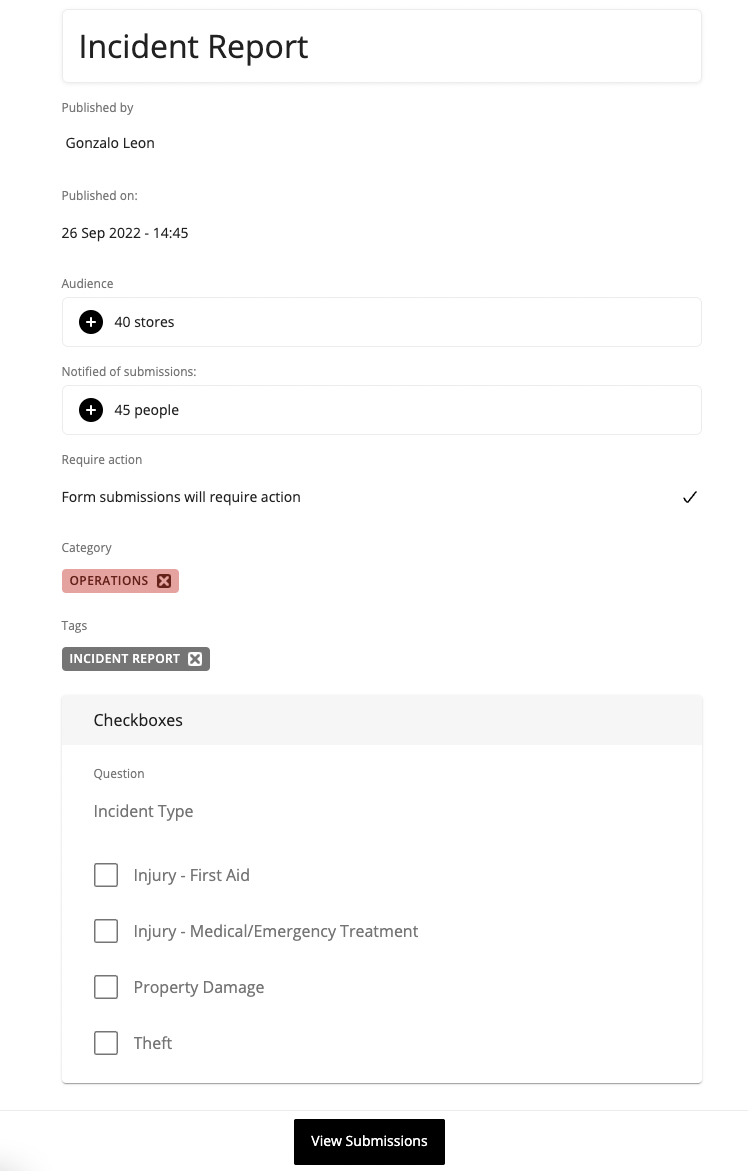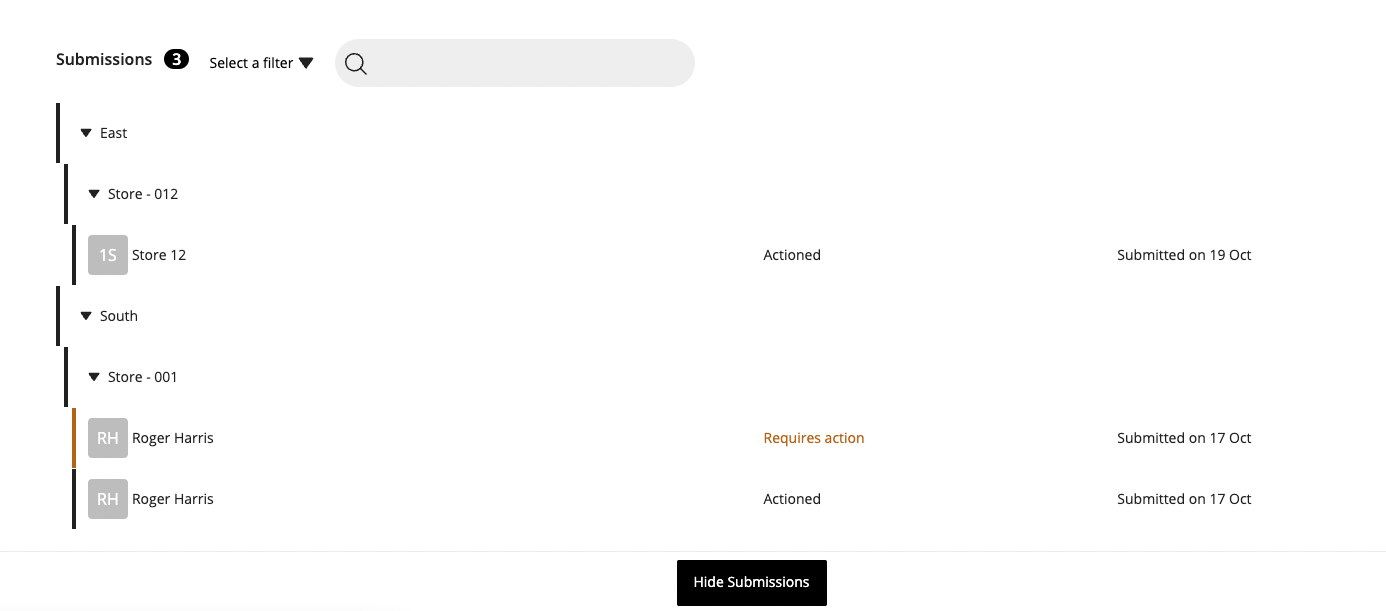 Exporting responses
Open the Form menu and choose your preferred export option.


Viewing individual responses
Browse or search for the store submission that you'd like to view and click on the submission.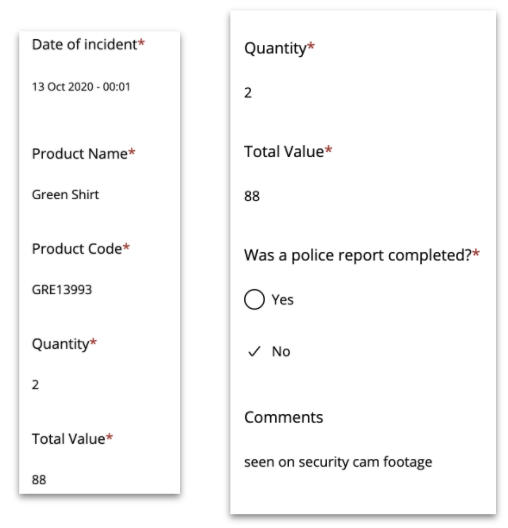 ---
---