Mobile - Settings page
The Quinyx mobile app offers a wide range of different settings and options to tailor to your mobile experience. To access the Settings tab in the mobile app, make sure you are logged into the app, then navigate to Settings at the very bottom of the side menu: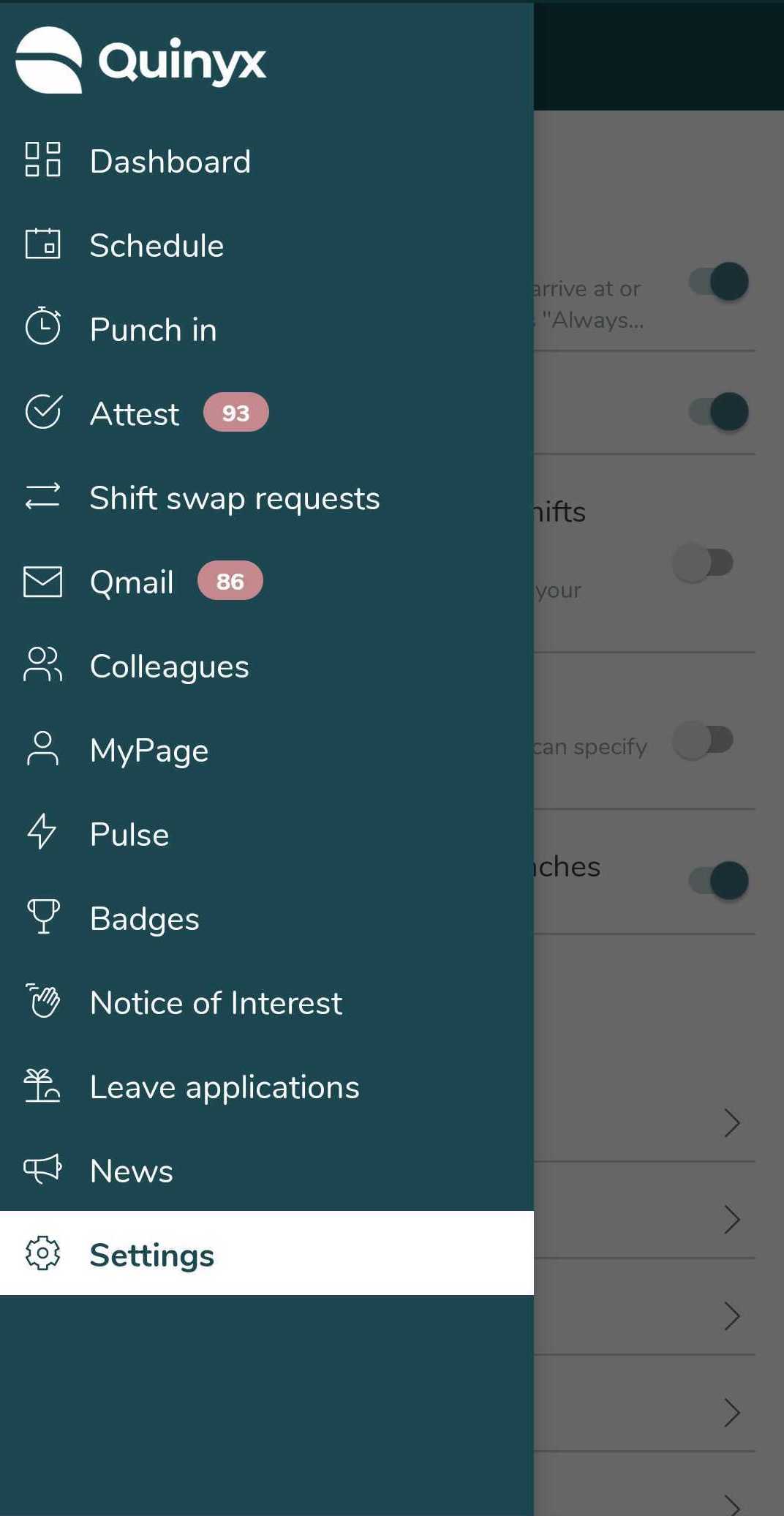 Options and settings on the Settings page
Allow Qmail notifications: This function governs if you want to receive push notifications from the Quinyx app when a Qmail is auto-generated. One example of such a push notification is when a shift has been assigned to you or an absence request has been approved.
Enable time punch reminders: This feature reminds you to punch in or out when you arrive at or leave your workplace. You need to allow the location access "Always" for the Quinyx app in order for the time punch reminders to work correct.
Enable notifications for unassigned shifts matching notice of interests: With this setting enabled, you're informed when an open shift matching your notice of interest is created.
Enable shift reminders: You're reminded before your shift starts. You can specify how much time in advance of your shift's start time you want the notification to be generated.
Notification badge for unattested punches: A notification dot is generated on the app and attest page when you have unattested punches.
Notification settings available if you have a manager role

Enable reminders for late punch-in: You're informed when an employee is late to work according to your set warning time.
Enable reminders for late punch-out: You're informed when an employee has not punched out within the set warning time after the shift's end time.
---
---