Quinyx WFM Mobile 3.26.1
Punch in from the Dashboard view
In this release, in order to save time for our users, we've enabled punching in straight from the dashboard view.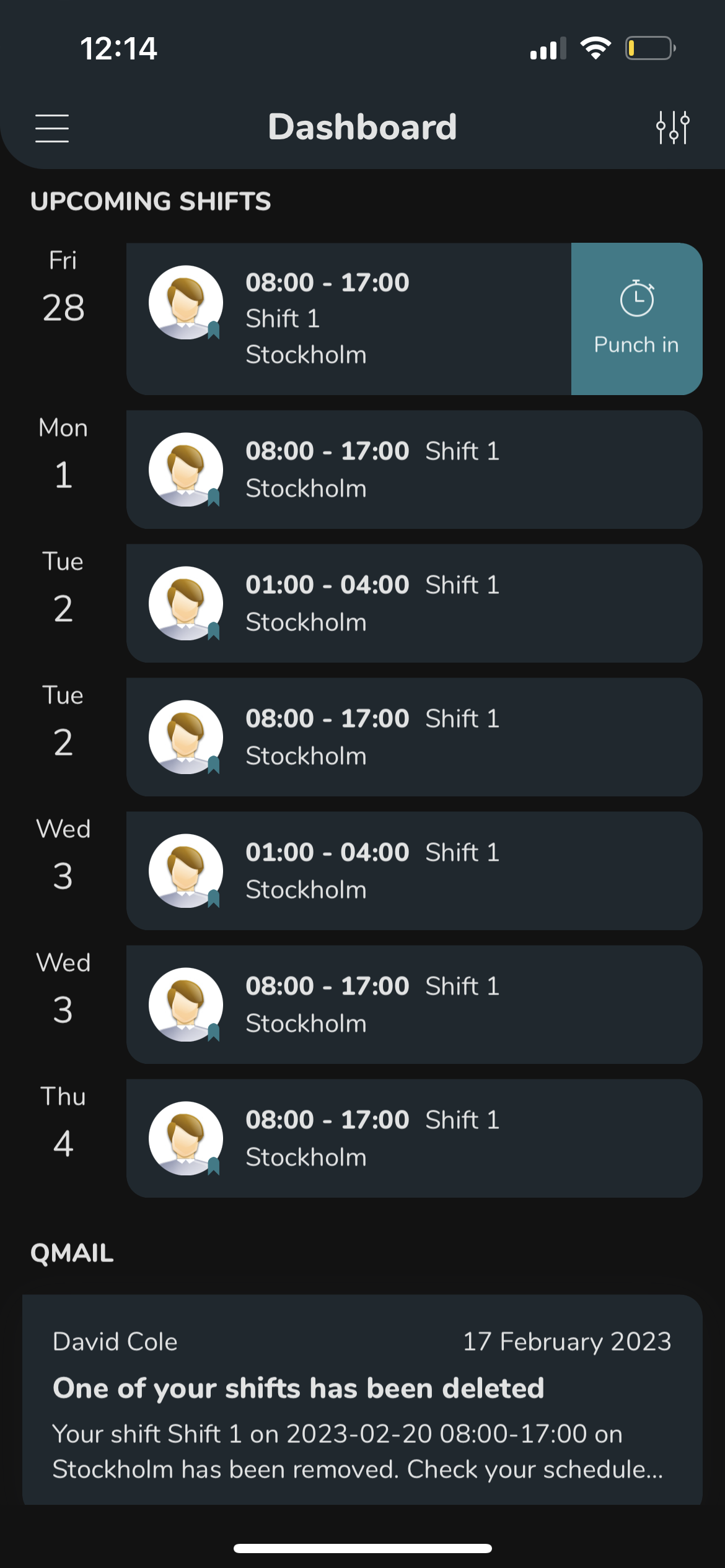 Notification support for availability connected to new unassigned shifts created
We've implemented support for receiving a notification when an unassigned shift is created that matches one of your availability entities. You can turn on this logic in the app's Settings page, and it follows the same setting as notifications for unassigned shifts created that match your notices of interest.
Improvements
---
---