Reviewing task progress
You can get a quick summary of the progress of tasks from the cards on the dashboard.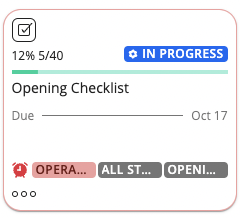 Click on the task to get more detail.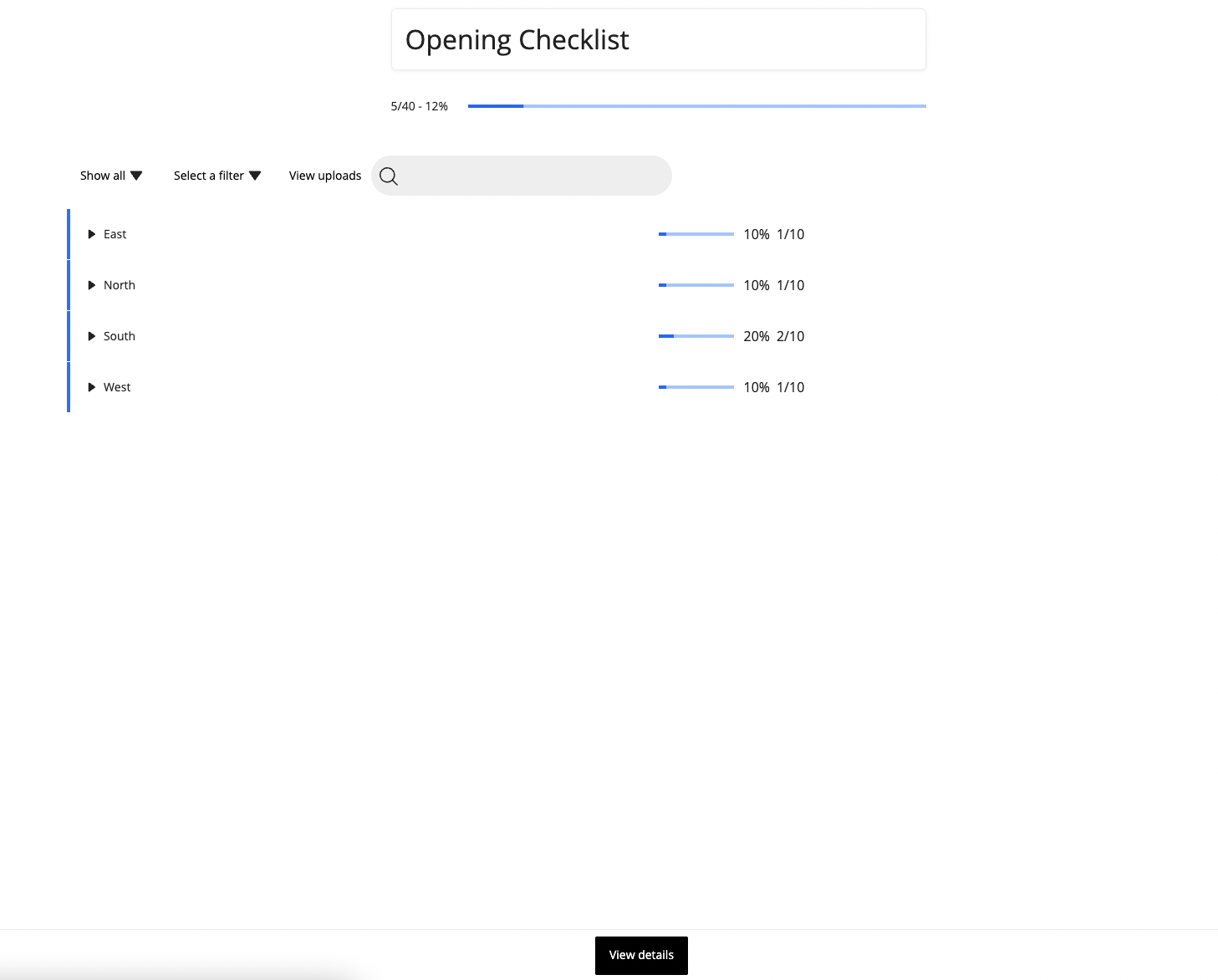 Hint! You can review the original task by selecting View details.
Filter by Status
E.g. show me all of the recipients (e.g. stores) that have completed this task.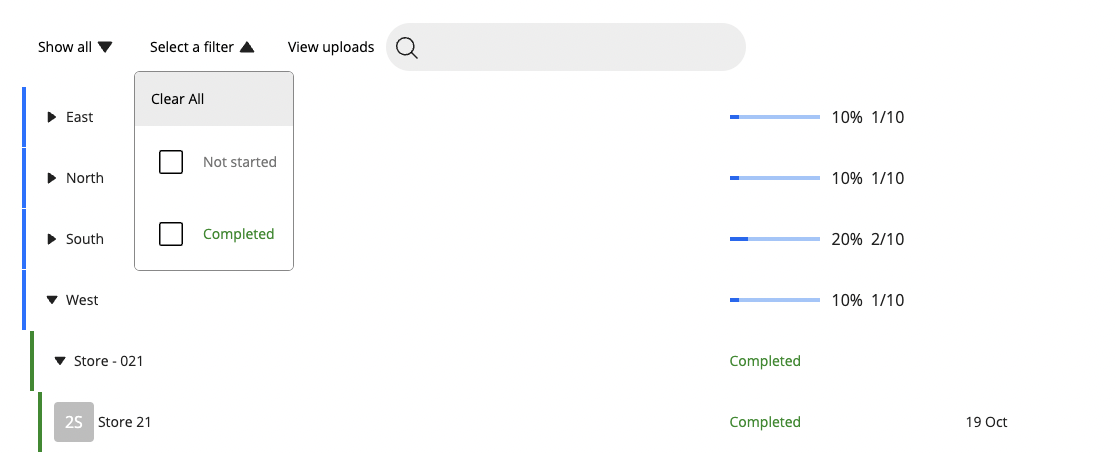 Drill down the Organizational Hierarchy
Navigate down the hierarchy to see increasing detail on completion.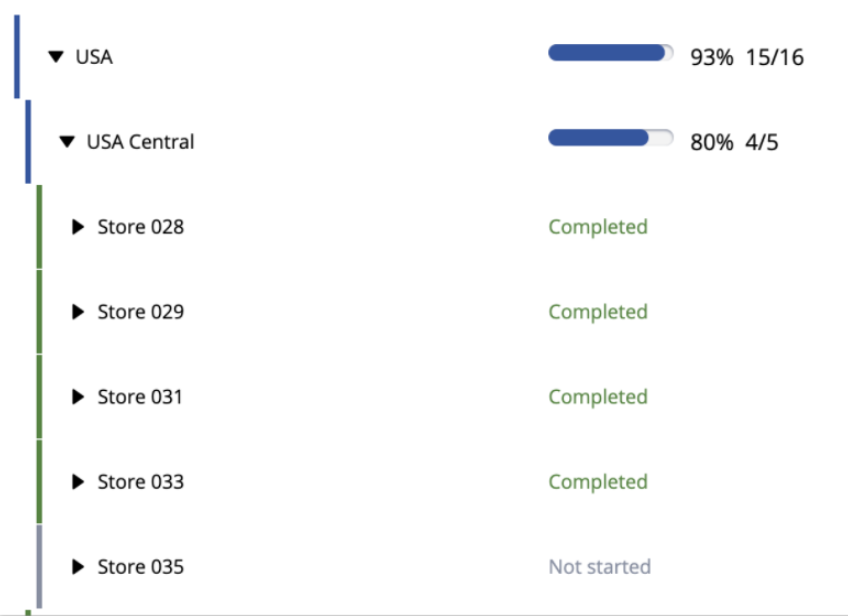 Search
Search for a particular store or group.

Export Breakdown
You can also export the breakdown to excel to work with it outside of the Frontline Portal.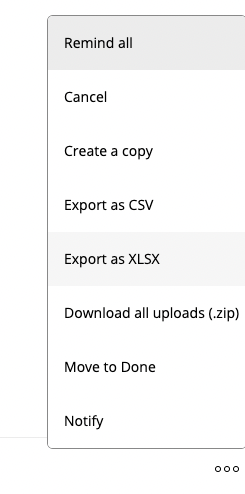 Quick Actions

Uploads: View any uploads made by store/groups.
Approvals: If you're an approver on this task you can start providing feedback from here too.
Send Reminder: Send an email reminder.
Chat: Start chatting with recipients about the task.
Cancel Task: If a particular store/group doesn't need to complete this task you can cancel just for them.
---
---